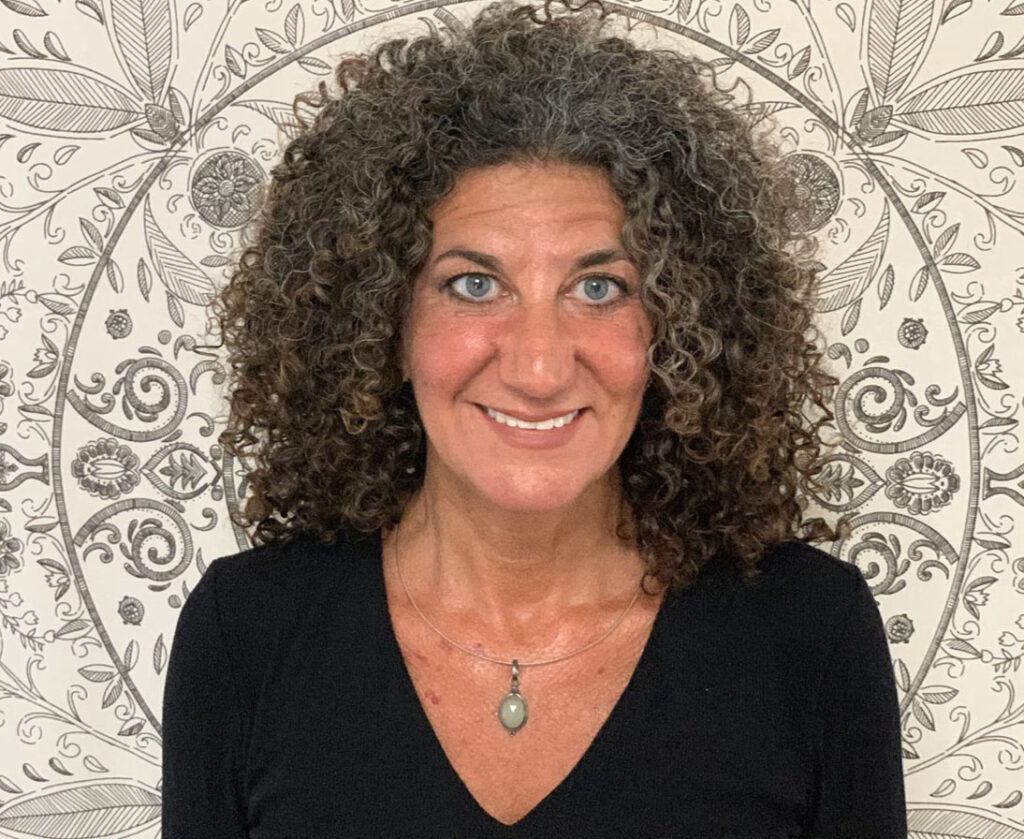 This is one in a series featuring the university's 2021 Faculty and Staff Excellence Award recipients, who are being recognized for outstanding teaching, significant scholarly and artistic contributions, and dedication to furthering the mission of the university.
Diana Tigerlily, an associate professor of practice in Women, Gender and Sexuality Studies and the University Honors Program, is a Southern Illinois University Carbondale 2021 Teaching Excellence Award (non-tenure track) recipient.
"I am honored to be the recipient of the SIU Teaching Excellence Award," Tigerlily said. "It has been my privilege to teach at SIU and my joy to meet and work with so many creative students over the years."
Tigerlily added that she is "committed to the ongoing deepening of my teaching practices as I continue sharing knowledge and creating meaning with students."
Committed and innovative teacher
In her nomination letter, Jyotsna Kapur said Tigerlily is a dedicated and committed teacher who integrates creativity and authenticity into her instruction, providing students with life skills and lessons that they will take with them "long after the class is over." She noted that Tigerlily's classes are quick to fill and often have a wait list as students appreciate the skills, values and self-realization she offers them.
Tigerlily is also an innovator, according to Elijah Zimmerman, executive director of the Victoria Sexual Assault Centre and an SIU 2007 doctorate recipient. He notes that Tigerlily has designed and implemented more than 15 original courses and taught 25 unique courses, including a new one nearly every semester since 2010 at SIU.
"Her dedication to dialogue, embodiment, empathy and making theory come alive for students is evident in how students show up for themselves and others with voice, the vulnerability of presence and investment in critical thinking," Zimmerman said.
Maura Baker, a former student in one of Tigerlily's honors classes, called the class "transformative."
"What makes Dr. Tigerlily's teaching style distinct and effective is that it is discussion-based and student-driven," she said.
Elyse Hickey, a 2020 SIU graduate, was a student in several of Tigerlily's classes during three years, including an honors course, an independent study class and a yoga course. The experience provided her with life-changing lessons, she said.
"Diana Tigerlily is an amazing educator…the best professor I've ever had the pleasure of learning from and learning with," Hickey said. "She is very devoted and hardworking, full of care for her students and has a magnificent mind. I can say with the utmost certainty that I would not be who I am today were it not for Dr. Diana Tigerlily."
Dedicated to service and inclusion
Nominators also praised Tigerlily for her service to the university, its people and the community. They note her support of the annual Women, Gender and Sexuality Studies conference, where she's had students present and win awards. She's also taught a spoken word course, which inspired her students to develop a registered student organization. They also praised Tigerlily's commitment to diversity and inclusion.
SIU alumna
Tigerlily completed her doctorate in communication studies (formerly known as speech communication) at SIU and earned her master's degree in English and bachelor's degree in psychology, both from Eastern Illinois University. Her SIU career began in 2003 as an instructor in speech communication, and she has held various faculty positions in speech communication, university honors and Women, Gender and Sexuality Studies since that time.