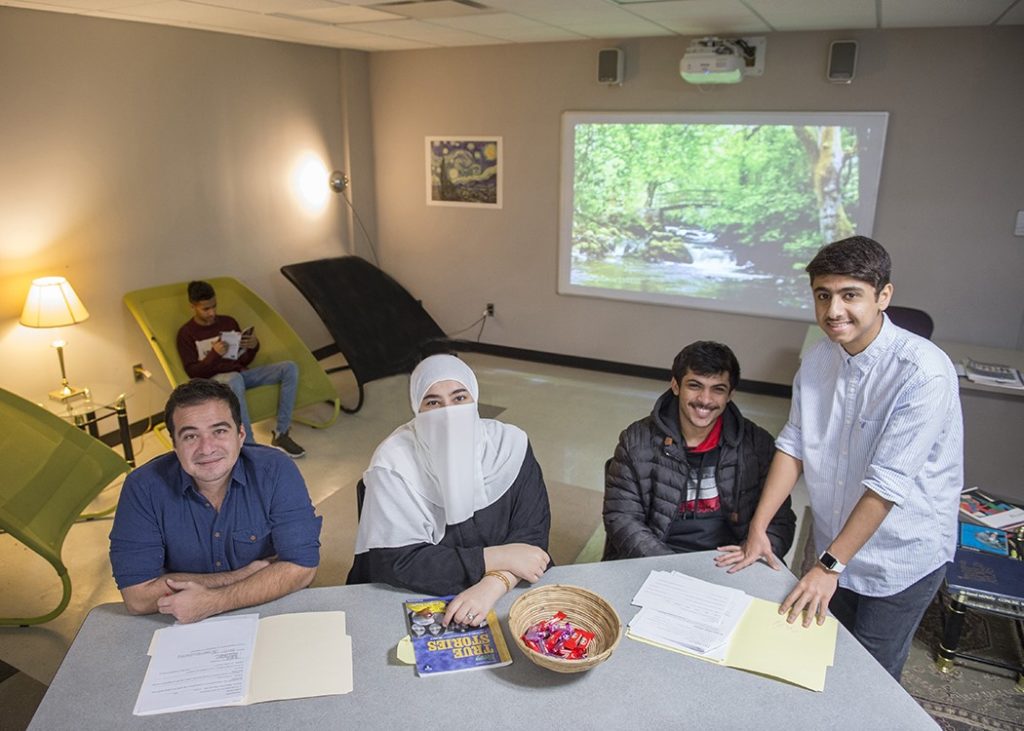 William Acosta wasn't quite sure about Southern Illinois University Carbondale when he first showed up. From Colombia, he entered a beginner's English classroom with several students who all happened to be from Saudi Arabia.
"I was sitting in a corner alone at first in the Learning Center, not knowing English or Arabic," Acosta said, before his head raised and his eyes lit up. "But that didn't last long. This place not only helped me to learn English, but I was able to see a variety of cultures and I have met a lot of great people."
Acosta is one of many success stories who have advanced through the levels of SIU's highly regarded Center for English as a Second Language (CESL), which is the third oldest certified intensive English program in the United States.
All Learning Center students spend about 20 hours per week in a comprehensive classroom while finding their footing in Carbondale.
SIU staff, led by CESL director Bill Hellriegel, are proud to showcase a new and innovative classroom setting for lower-level English proficient students.
"It's a program with multiple levels," Hellriegel said. "Students are together and are able to create a community. But there is also emphasis on each individual's trajectory and work on their own progress. The key word we like to use is 'flexibility'."
Unique, innovative classroom experience
Hellriegel and senior lecturer Stacie Lawley, pride themselves on providing an experience — and a space — that can't come close to being duplicated online or even at many other universities.
A lot of time is also spent outside the classroom to make the region feel like home. It goes beyond a formal education. Students go to popular places in Southern Illinois that might otherwise seem less approachable without someone like Lawley literally driving the bus.
"I even have a special hat I wear on our trips," Lawley said, as several students beamed in nods of confirmation.
She has taken groups to cliffs and corn mazes, recycling centers and eclectic grocery stores, coffee shops and yoga studios.
"She is a mom to us," said Amer Alghasham, who hails from Saudi Arabia and is one of many students from that country in CESL. The university has a strong relationship with the Saudi Ministry of Higher Education and with the Saudi Arabian cultural mission within it, which sponsors Saudi students to study in the United States.
In recent years, CESL students have also come from Kuwait, China, Panama and Japan, among other countries.
They get to experience what Lawley playfully calls a "one-room schoolhouse." But it's actually a high-tech, inclusive learning center on the first floor of busy Faner Hall, where dreams come true for inquisitive college students who want to further their education in English.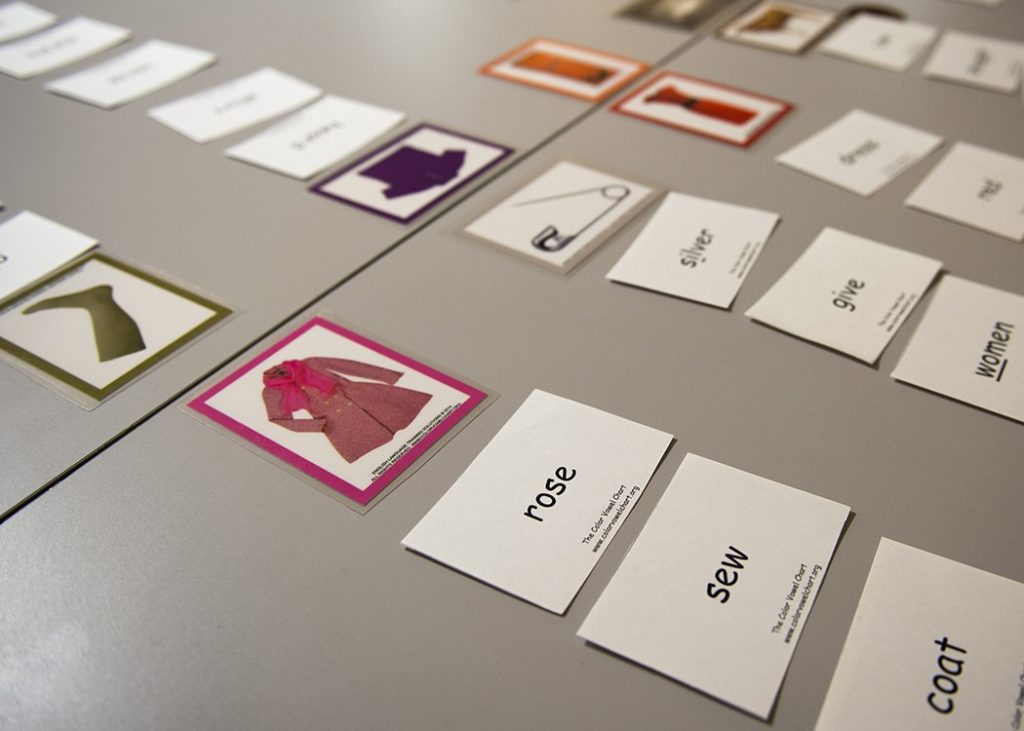 Interaction, teamwork, progress are keys to success
The CESL Learning Center is all about flexibility, interaction, teamwork and progress.
And candy. Plus an occasional cookie.
Lawley — who has taught in Korea and Mexico and spent time in West Africa as a Peace Corps volunteer — prides the Learning Center on always having a well-stocked bowl of candy.
The real sweetness, students insist, is Lawley.
Haitham Alomari says his entire family back in Saudi Arabia hears about her all of the time. Acosta praises her patience and ability to adapt to different learning curves. They all confide in her their hopes, dreams and concerns.
It is important at the Learning Center to continue to meet a variety of needs for international students who are determined to explore and get an education in the United States.
Most of the students who graduate from CESL wind up advancing into degree programs at SIU.
"It's all about working together," Lawley said. "In the learning center, there's a lot of opportunity for exchange of ideas. People can bring their strengths here and that makes for great teamwork. But we can also individualize more with our format, too."
Often, the morning session at the Learning Center features a literacy block. Afternoons regularly are more listening and speaking focused to improve proficiency. Vocabulary sessions can bring up everything from popular culture to American politics. There's a large bookshelf that includes seemingly countless American board games.
"I couldn't say much more than 'hello' or 'good morning' when I started here," said Helieh Alnumayr, whose husband is a Ph.D student at SIU. "But between this program and my very nice American neighbor I've improved a lot very fast. This space has helped me to feel much more comfortable."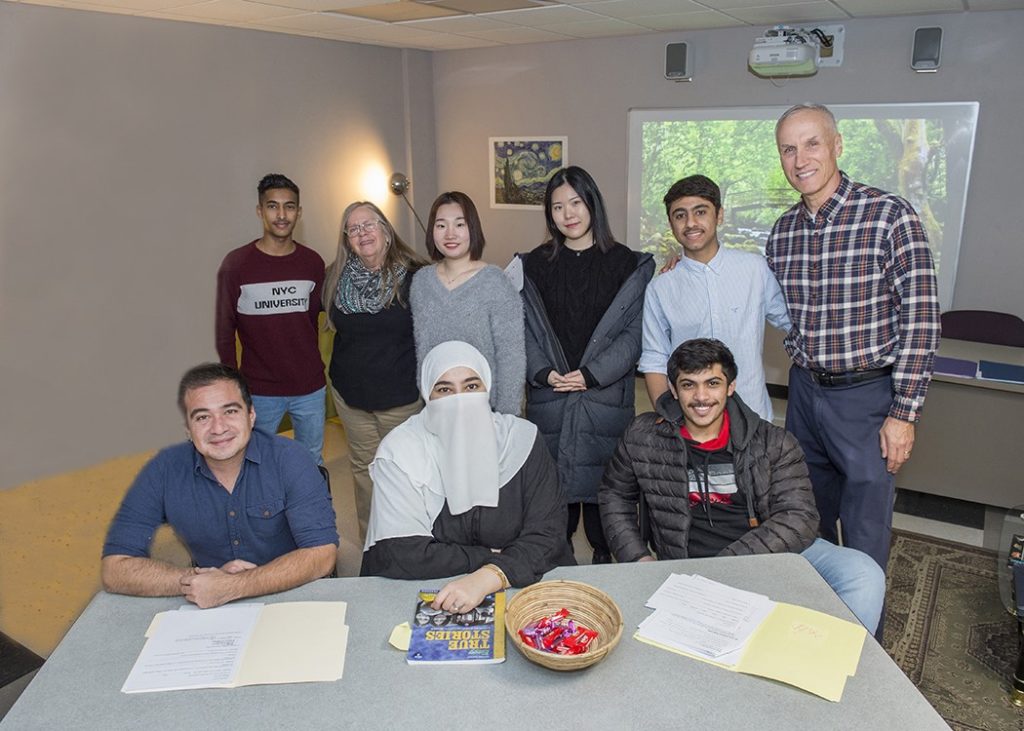 The advantages of being enrolled at the center mirror those for other students on the SIU campus: Being part of a tight-knit, welcoming community and enjoying a low cost of living.
For many students, again, the Learning Center is the first step on their way to success at SIU.
The progress starts with Lawley's candy and an occasionally earned cookie.
Alomari laughs at the thought of getting Oreos for a well-written paper.
They're given out for doing a commendable job for writing paragraphs that have an opening opinion, a reason, an example and a restated opinion to wrap up the thesis. (Get it? O-R-E-O.)
Many of the new students also choose to enjoy the candy and cookies on Friday at SIU's Center for International Education, which features a regular Friday afternoon coffee session.
Or, they can burn off all of those calories by going from the Learning Center to the vast Recreation Center, which often includes fast-paced pick-up games of volleyball, soccer and cricket among other sports.
But for those students who start on the road to English proficiency in CESL, it all comes back to the Learning Center.
Acosta said the toughest part about learning a new language like English is all of the slang, expressions and idioms.
But he felt comfortable in a new environment at SIU and with so many people on campus who want to help."
"The progress I've made here has been amazing to me," he said.