Mohammed Alobaidaa hopes that 150 continues to be a lucky number for members of the Saudi Student Association at Southern Illinois University Carbondale.
The "150 Minutes Initiative," created by the Saudi Student Association and named in honor of SIU's 150th anniversary, is a top-three finalist in an international fitness competition sponsored by the Saudi Arabian government's Sports for All Federation (SFA). The "Sports for All Challenge" winner will be announced Wednesday in Riyadh, Saudi Arabia. The top finisher will earn a $10,000 grand prize, and the SIU team is assured of a cash prize with first and second runners-up receiving $5,000 and $3,000, respectively.
The SIU team is both happy and proud that they've come so far in the competition, according to Alobaidaa, and Farhan Chowdhury, an assistant professor of mechanical engineering and energy processes who serves as the group's faculty adviser.
"It's very exciting and I'm very proud of the students," Chowdhury said. "They did all of the work and their work paid off. They had a very good plan and they implemented it well."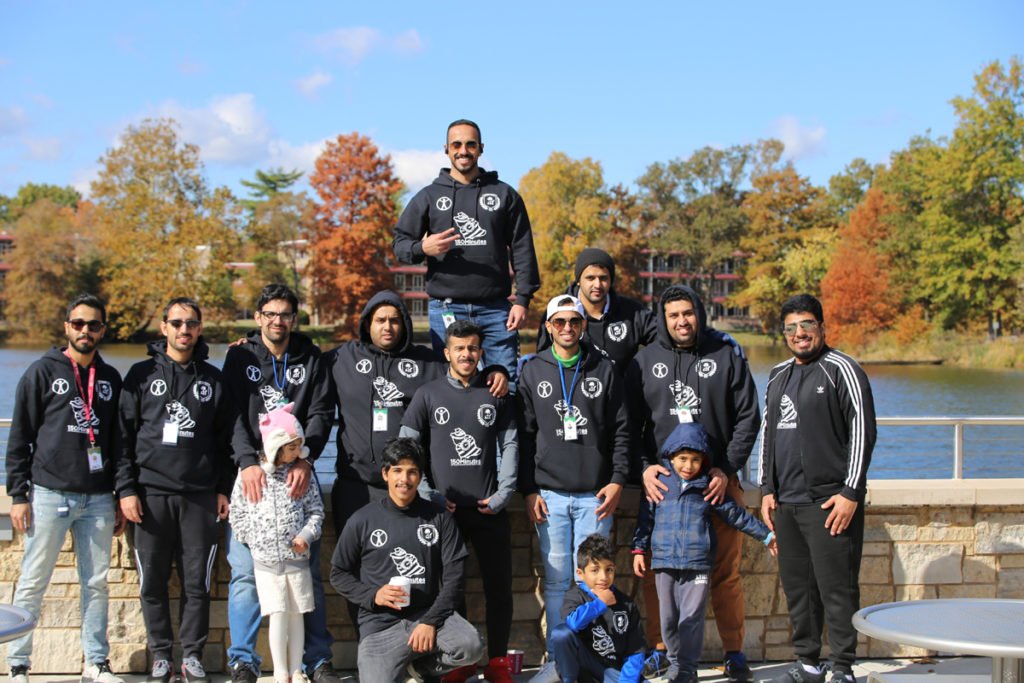 Members of SIU's Saudi Student Association created the prize-winning 150 Minutes Initiative and are celebrating a successful event. (Photo provided)
Creating model plans
In an effort to improve health and physical fitness among university students and increase community engagement through physical activities, the Saudi government organization launched the competition and invited university students to submit proposals for model projects. A total of 18 teams from universities in Saudi Arabia and the United States were selected to participate, with just three advancing to the finals. SIU's team is the sole American finalist. The Saluki team is vying against two teams from Saudi Arabia: the "Endorphin" team from Umm Al-Qura University in Mecca and the "Your Health in Your Steps" team from the University of Hail, located in Hail.
Each team formulated an individualized plan to encourage people to get involved in physical activity.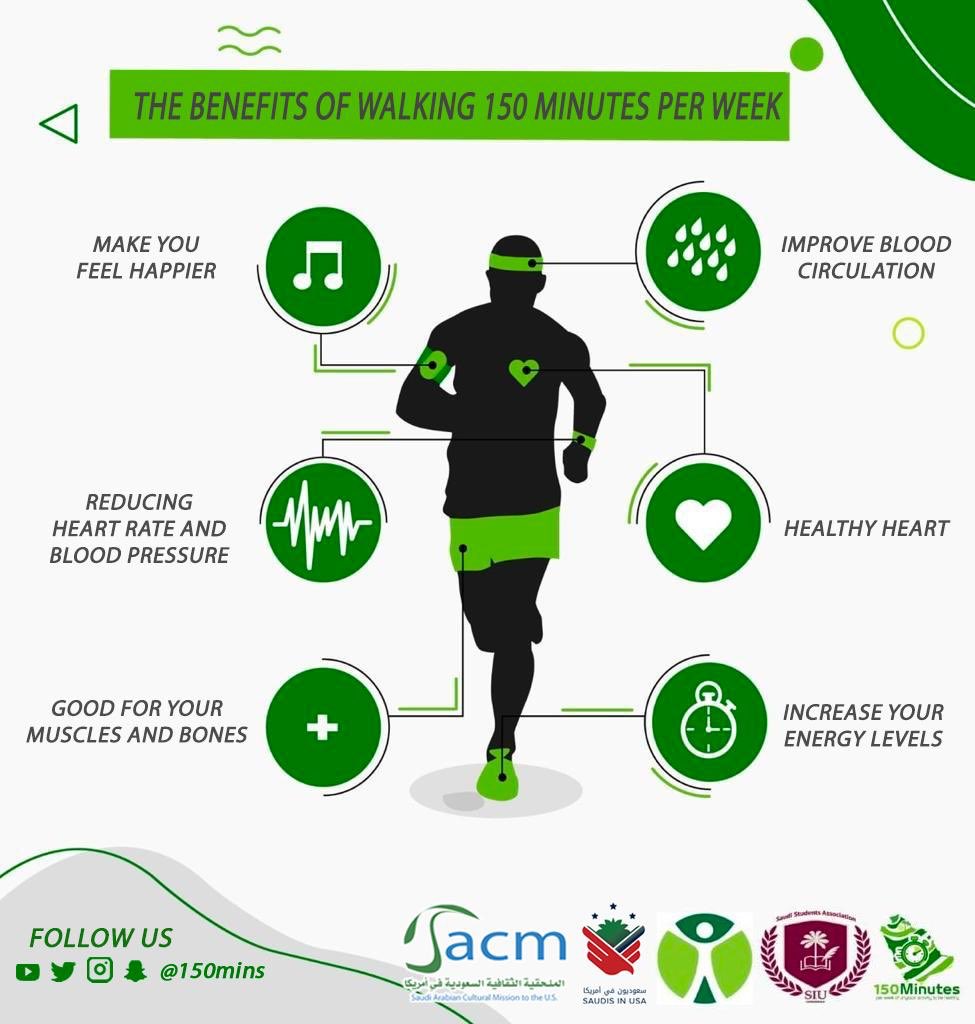 150 minutes to better health
The premise for the SIU Saudi team was pretty simple, Alobaidaa said. The goal was to get Saudi and American students at SIU, as well as Saudi students in both the United States and Saudi Arabia to engage in 150 minutes of exercise each week to optimize their overall health and wellness.
The team used a multi-tiered approach to get people up and moving. The Saudi Student Association has more than 200 members, but they formed a separate, smaller "150 Initiative" group to focus solely on this project. Mohammed Alshehri, a health education doctoral student, joined Alobaidaa in directing the program's creation, handling planning and research design. Alshehri is in his third year at SIU and his background is on physical activity behavior among college students.
One big component involved raising awareness. The team worked hard to get the word out to students about the importance of physical activity for good health and to share information about what the recommended physical activity guidelines are to have a healthy lifestyle.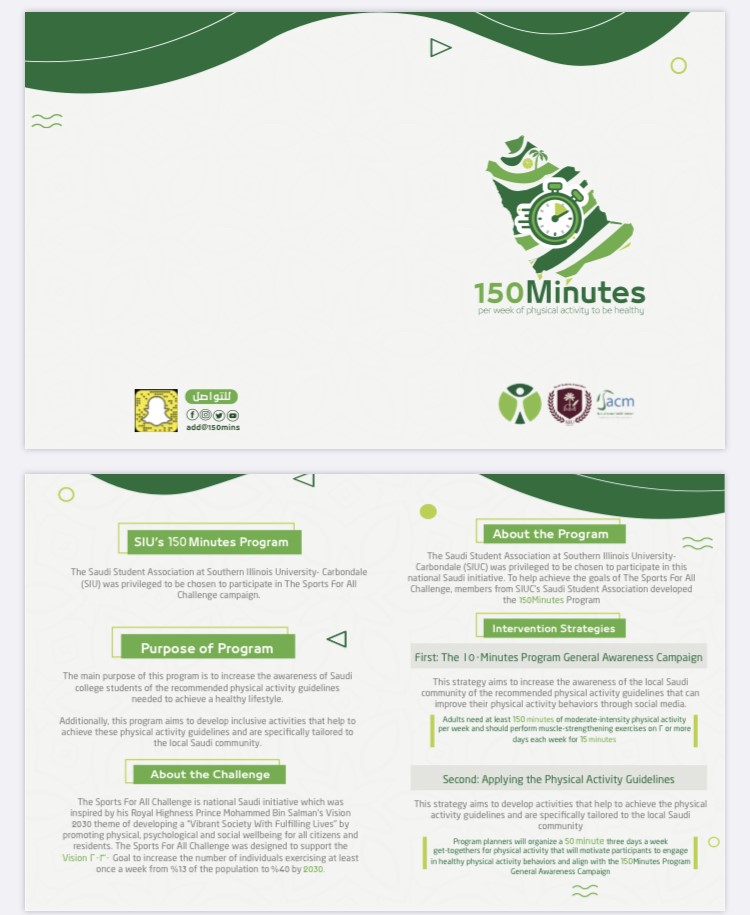 A brochure developed in Arabic and English cited the benefits of walking 150 minutes per week:
Reduced heart rate and blood pressure.
Improved heart healthy.
Increased energy levels.
Improved blood circulation.
Good for muscles and bones.
Enhanced mood.
The campaign slogan was simply, "150 minutes per week of physical activity to be healthy."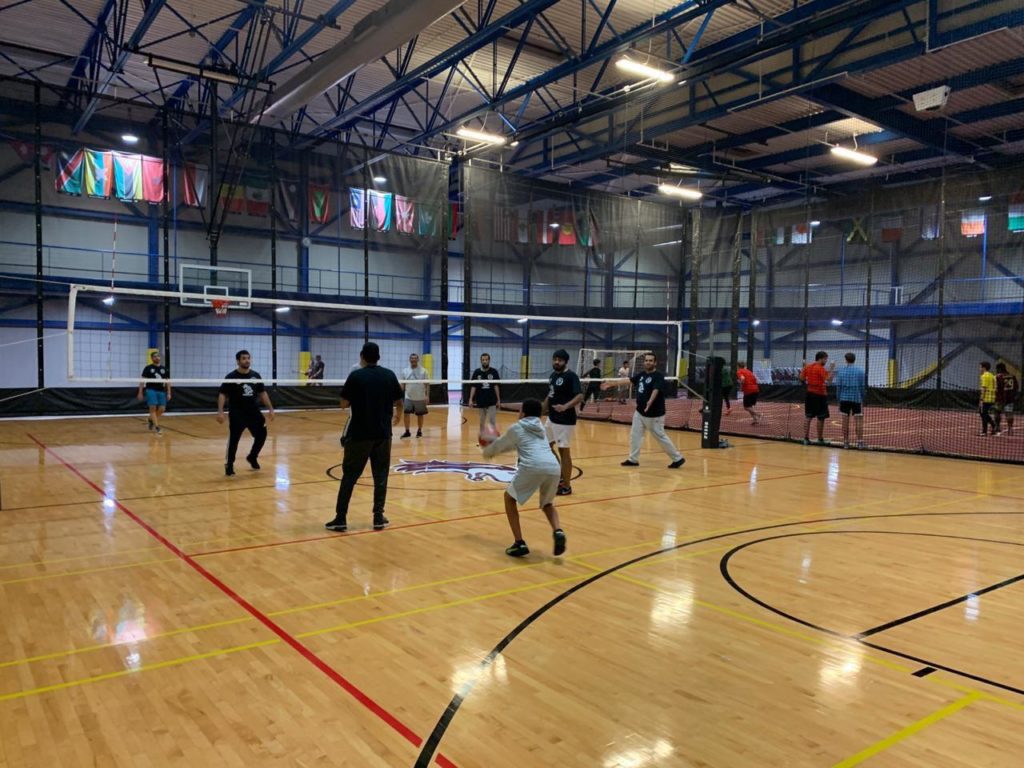 The game plan
After awareness came implementation. The team created an exercise group that met three times per week, participating in all sorts of activities developed specifically to correlate with the desired physical activity guidelines and the interests and preferences of the Saudi student community.
Group volleyball, soccer and basketball activities made exercise more fun for participants. They also did strength training together and much more. In addition, a big 5K campus run/walk was held.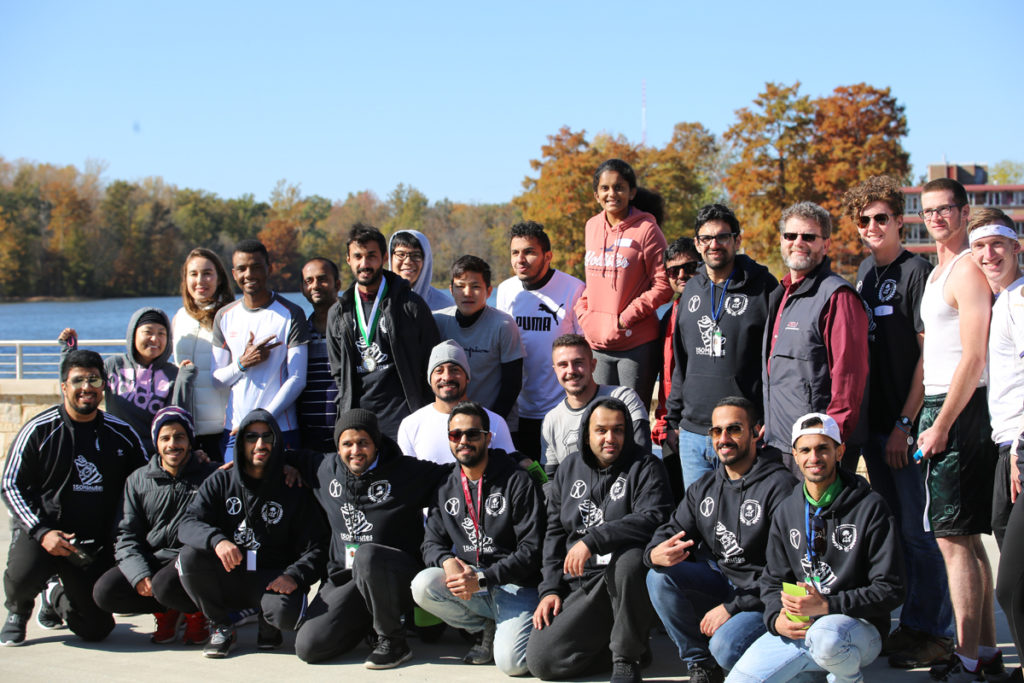 Keeping it social
Social media played a big role, too. Twitter, Facebook and Snapchat "150 Minutes" accounts highlighted the program, participating students and activities. Photos and videos spotlighted Saudi students engaged in physical activity on campus. DeAnna Price, the SIU track and field star who became the first woman to win gold in the hammer throw at the IAAF World Championships in 2019 in Qatar even got on board by filming a video promoting the initiative.
Engagement with the 150 Minutes Initiative was very extensive, particularly on Twitter and Snapchat, where there were more than 350,000 tweet impressions and well over 225,000 snapchat filter views.
Proven results
The team reached beyond SIU to other Saudi student groups at American and Saudi universities as well. Soon, they had more than 250 people participating from 17 Saudi student groups across the United States and five Saudi Arabia sport groups.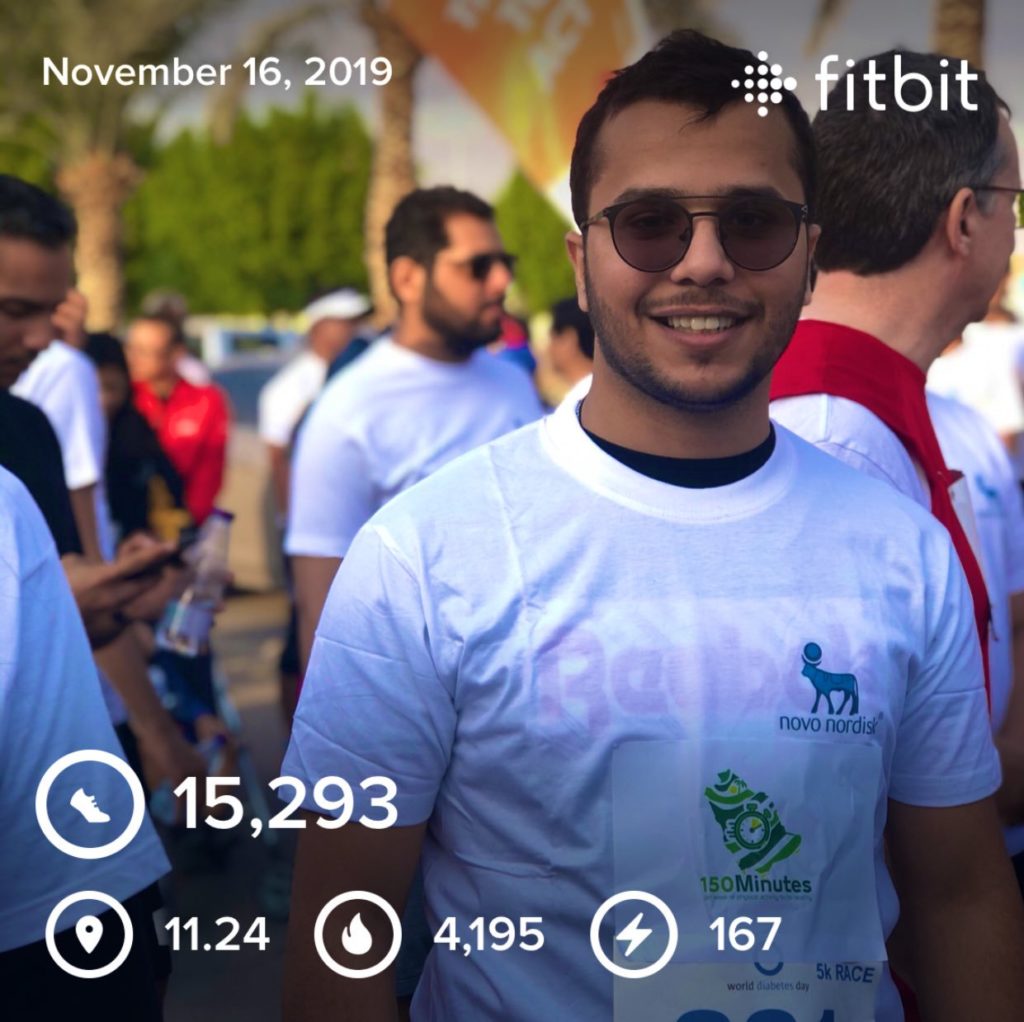 Team 150 has proven results from their efforts. Surveys prior to the start of the campaign showed that most of the participants had little awareness of recommended physical activity guidelines but afterward, knowledge more than quadrupled. Before the project began, only about 36 percent of the participants met the adult physical activity recommended guidelines, even fewer than the 46.2 percent reported by American students. After the program, more than 51 percent of the participants were meeting activity recommendations.
That's great news, said Alobaidaa, who completed his bachelor's degree in mechanical engineering at SIU just a few weeks ago. Moreover, the program proved to be inexpensive to operate and easily transferable to people in multiple locations, which the group believes will make it appealing to judges in the competition, as well as being effective if implemented in Saudi Arabia.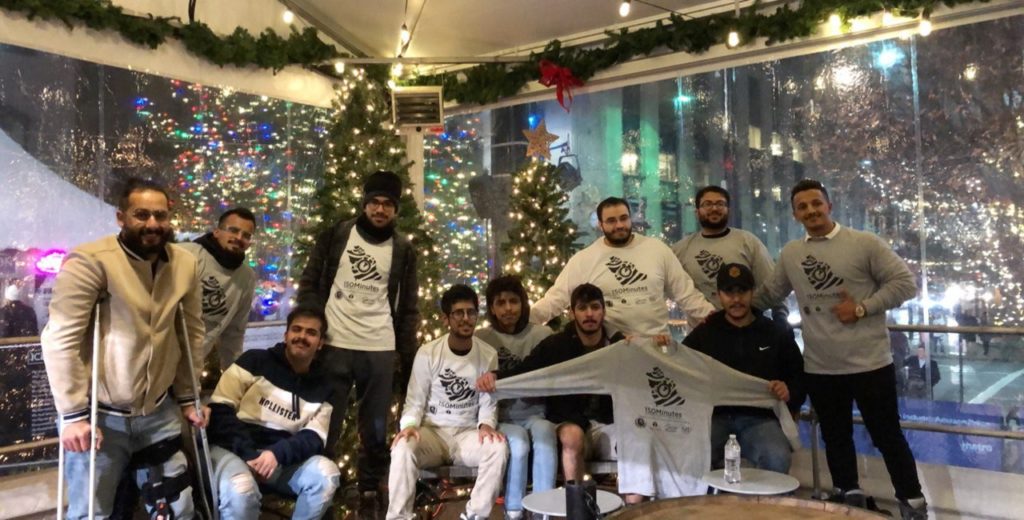 Students from the University of Cincinnati also participated in SIU's 150 Minutes Initiative. (Photo provided)
Hoping for a win
A native of Riyadh, Alobaidaa said he cares deeply about SIU Carbondale, his home away from home for the last few years.
"I hope this contest can enhance the reputation of SIU even more in my country," he said, noting that various officials from the Saudi government and royal family are involved with SFA.
Rasit Koc, professor and chair of the department of mechanical engineering and energy processes, will accompany the students to the award presentation this week as Chowdhury's previous commitments preclude him from attending.
Chowdhury will definitely be cheering the Saluki Saudi team on and said he's confident they have a very good chance of coming out on top.
"Mohammad has proven he has excellent leadership skills, the team has done a great job and this initiative has been very successful," Chowdhury said. "The whole purpose of this contest was to increase awareness and create a program that could be used as a model for the Saudi government's 2030 Vision program to keep people active and healthy. The 150 Minutes Initiative has definitely improved awareness and activity and proven itself as an excellent model. I'm confident they could win."