Celebrating SIU's Saluki TRADITION, Saluki PRIDE and Saluki PROMISE for SIU's 150thAnniversary, This Is SIU is publishing a monthly feature detailing the past, present and future of notable places, events and people on campus.
Over the last four decades, the Big Muddy Film Festival has grown from an idea that was initially met with trepidation into one of Southern Illinois University Carbondale's signature events.
The festival will celebrate its 42nd anniversary later this month. For founder and now-retired Department of Cinema and Photography instructor Mike Covell, the same initiative that brought a vibrant three-day event to the region in 1979 remains true in 2020. The festival is one of the oldest film festivals affiliated with a university in the nation and is widely known for its strong documentaries that highlight social issues.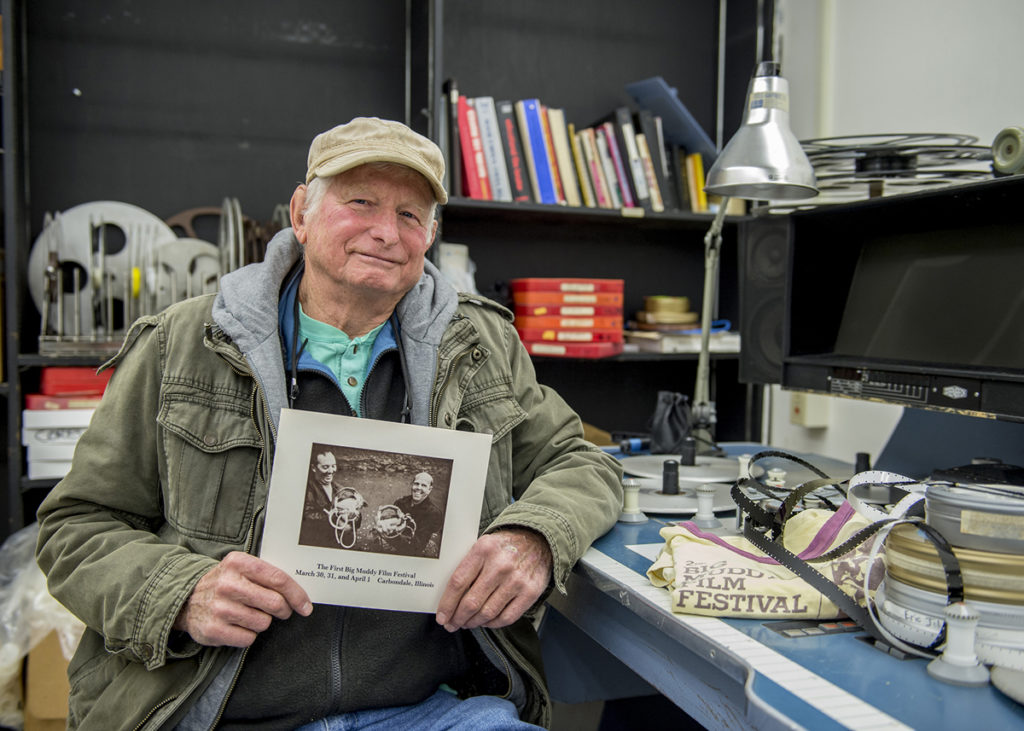 Covell sees three critical components for the festival's continued success.
Providing an outlet for quality independent films.
Community support.
Passionate student involvement.
"The quality and the types of work that come to the festival are pretty amazing," said Covell, who retired in 2007 and lives outside Alto Pass. "Particularly these days. Some of you may notice that if you go to some of the theaters in the area, a lot of films are composed of big music, people being violent toward each other and explosions. The festival gets a lot of films that are not like that."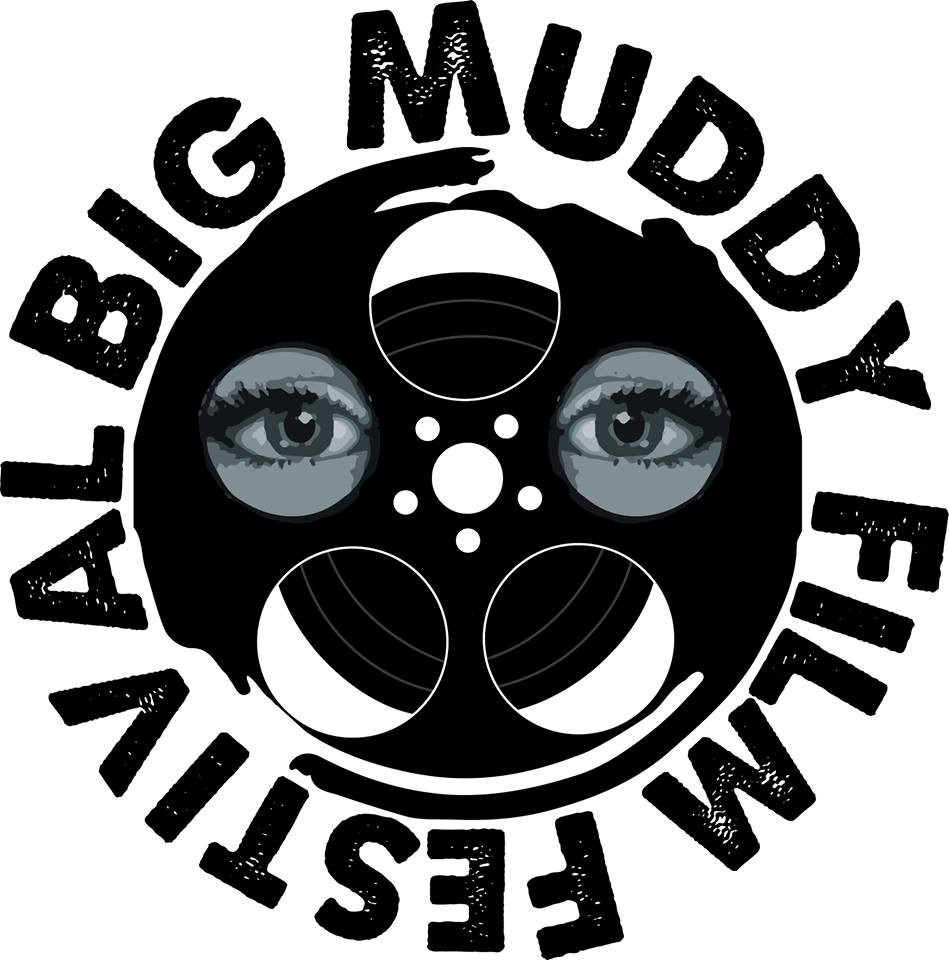 This year's festival features 66 films
The 2020 schedule once again features competitive and non-competitive films in four categories: animation, experimental and narrative, along with juror presentations. Admission is free for each event but donations are accepted.
Details about film dates, times and locations are available on the Big Muddy Film Festival website and Facebook page. The 66 films are:
24 narrative.
17 documentary.
17 experimental.
8 animation.
Hard to choose festival lineup
Dorothy Evans, a senior in art history from Pekin, is co-directing this year's event. She is excited about the lineup, including the "It Came from the Big Muddy" block; a collection of six films that will screen at 7 p.m., Feb. 28, at Hangar 9 in Carbondale.
"It has some particularly comedic films this year and is a classic trademark of the festival," she said.
The combination of supporting independent filmmakers and her father's love for film prompted Evans' to become involved.
"SIU has an amazing program for cinema and this festival is one of the many different facets that create this program," she said. "Personally, I am a big supporter of independent content creators and that is what the festival stands for. This festival also brings international and independent films and makes it accessible to the university as well as the community."
A 'professional level-film festival'
Deborah Tudor, dean of the College of Mass Communication and Media Arts, notes the work staging a film festival isn't limited to only film screenings. Students solicit films, advertise the festival, curate the films chosen, write the program and sell advertising.
"This is excellent, detailed experiential learning for them. Our students get a chance to see films from all over the world, films that wouldn't be shown in the region otherwise," Tudor said. "The BMFF is a well-known stop on the festival circuit so filmmakers have a venue to get their work screened. And the community gets to see a week's worth of great global cinema."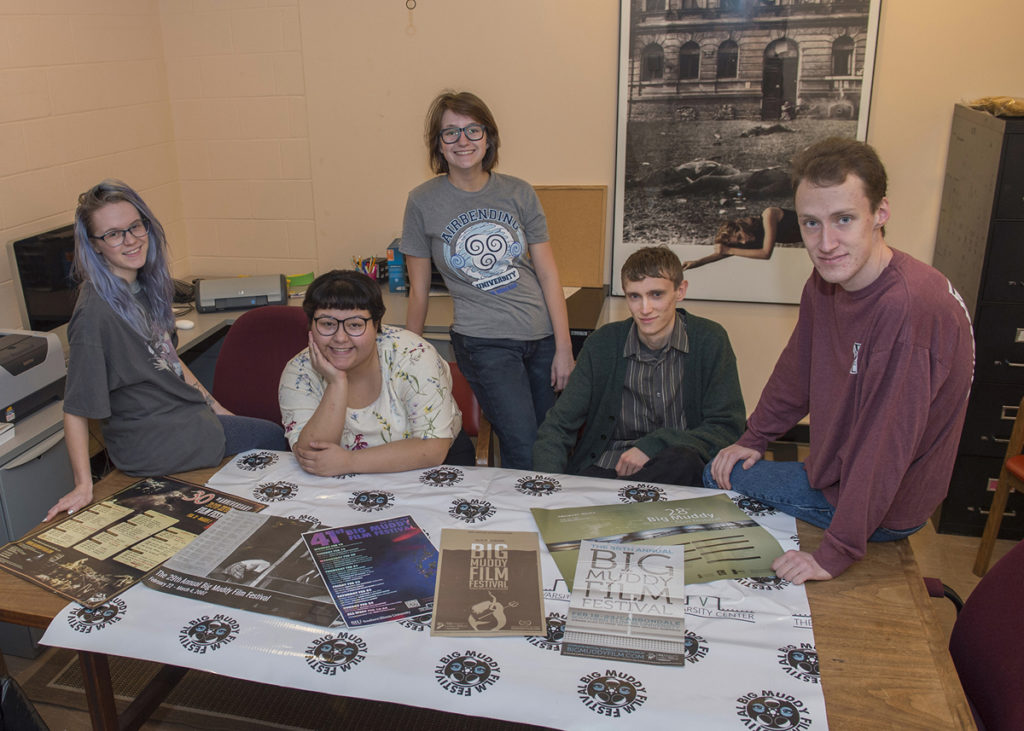 Festival is not limited to film students
Dylan Gibson of Carbondale is pursuing a master's degree in geography and environmental resources. He has worked with the festival for seven years since his freshman year at SIU, and handed film submissions and scheduling.
He notes the film committee whittled the 66 selected films from 275 submissions after spending countless hours watching, categorizing and debating the merits of each film. The task wasn't easy "because we know that so much went into making each of the films that were submitted and we liked many more than the number that we could let in," he said.
Gaining valuable experience
Katya Saldana, a junior cinema and photography major from Chicago, has been with the festival for about five months. She has volunteered at the Chicago Film Festival box office. She wanted to learn more about planning and promoting a film festival.
"As a film student, I believe it's important to know the selection process of film festivals so when we submit our own films we know what it takes for our films to get selected," she said. "I have learned and will continue to learn about the planning and promotional aspects which can apply to any number of situations."
Elyse Hickey, a senior in zoology and philosophy from Peoria, is involved with the festival for a third year and a co-director of the festival's finances and marketing.
"The festival taught her a great deal about budgeting and filmmaking, according to Hickey, who said she has a "deep appreciation of independent cinema."
She hopes to find more events similar to the Big Muddy after graduating.
"I was stunned at the wide variety of film being shown during the festival the first year I attended and immediately wanted to be involved with Big Muddy," Hickey said.
Former students find success in film industry
Covell came to SIU in 1975 after graduate school at Ohio University, which is home to the Athens Film Festival. Interested in developing a similar student-run film festival for Southern Illinois, Covell recalls initial resistance after he arrived on campus from some faculty who were not sure a festival was a good idea.
In spring 1978, Covell met with 40 to 50 students outside then World War II blue barracks on campus about starting a film festival, and the name "Big Muddy" originated.
"We went ahead with it anyway and pulled it off and 42 years later it still functions, so it couldn't have been a bad idea," Covell said with a smile.
Several of Covell's former students who worked on the film festival while at SIU include Academy Award-nominees Edgar Barens, Milcho Manchevski and Steve James, along with other award-winning filmmakers Joe and Kris Swanberg, Mario Contreras, one of this year's jurors, and Tom Ludwig, among others.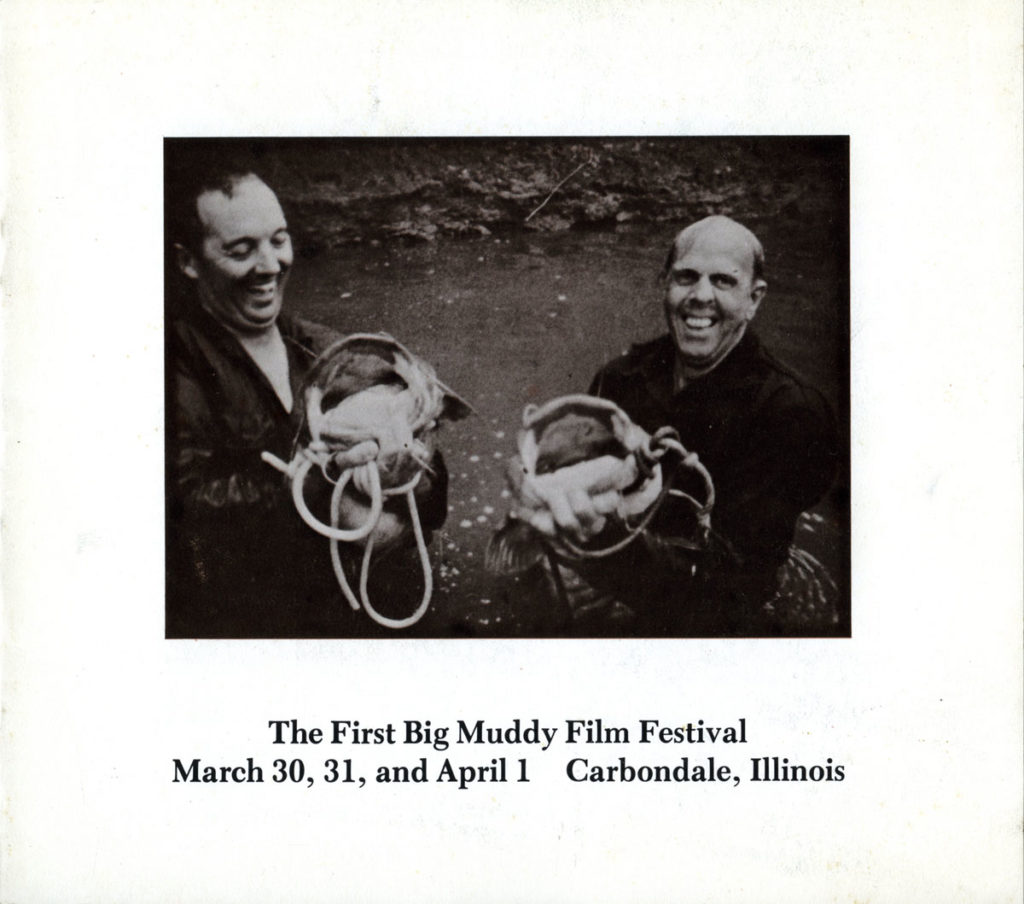 Festival jurors will show their work, give talks
This year's festival features three jurors, each with myriad experience. Each of the jurors will also present their work during the festival. The jurors are:
Contreras, an independent filmmaker and adjunct faculty member teaching film at Harper College. Contreras earned a bachelor's degree in cinema and photography from SIU Carbondale in 2004.
Jenna McDonald, a filmmaker, write and actress from St. Louis, Missouri.
Victoria Vincent, an animation artist from Los Angeles, California.
Special events planned
The opening reception is from 5 to 7 p.m., Feb. 24 in Morris Library's John C. Guyon Auditorium. The John Michaels Award Showcase starts at 2 p.m., March 1 at the Carbondale Public Library. The "Best of the Fest Closing Reception" begins at 5 p.m., March 1, in Guyon Auditorium.
The John Michaels Award competition honors the late John Michaels, a cinema student in the 1980s who earned his master of fine arts degree at SIU Carbondale and who was involved in community organizing and activism before he died of brain cancer. The category focuses on politically oriented films.
The eight films competing for the John Michaels Award, with the filmmaker, are:
"A Concerned Citizen," Bo Boudart.
"Haven," Colin Askey.
"L'EAU EST LA VIE (WATER IS LIFE): FROM STANDING ROCK TO THE SWAMP," Sam Vinal.
"Post-Election Works," Kate Haug.
"One of Many," MJ Bernier.
"Grassland," Sarah Kanouse.
"What if Black Boys Were Butterflies?" DaeQuan Collier.
A Concerned Citizen, Grassland, One of Many, What if Black Boys Were Butterflies?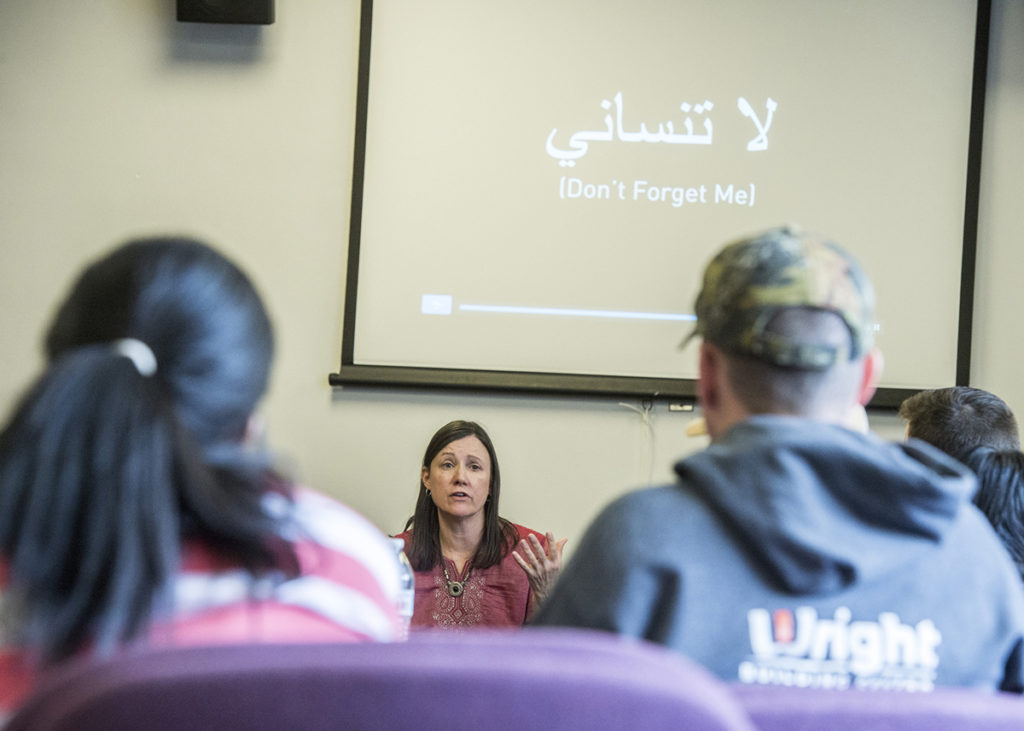 Covell Award winner honors alumni filmmakers
Named to honor Covell, the award goes to an SIU Carbondale alumnus whose film shows passion, engagement and original perspective. Jackie Spinner, an award-winning journalist and SIU alumna who runs the photojournalism program at Columbia College in Chicago, earned the honor in 2019 for her first film "Don't Forget Me"
The 28-minute documentary was inspired by Spinner's two Moroccan-born adopted children who have autism.
"It was really significant for me to show my film at the Big Muddy, not only because of my connection to SIUC, but also because of the reputation of the festival," Spinner said. "My film was about how autistic children in Morocco are educated, but we know that in plenty of places in America, autistic children struggle to access the same educational opportunities as their peers even though the laws in American give them that right. It is particularly hard for children of color. That conversation needs to happen all over America, and starting it in Carbondale, was meaningful for me as a former student editor of the Daily Egyptian."
Journalism is "reflected in her filmmaking"
Spinner, who will receive an honorary Doctor of Media Arts degree from SIU Carbondale at commencement exercises in May, said journalism and filmmaking "all collided in some respect at the Big Muddy."
"Big Muddy is a gem for the SIUC and Southern Illinois communities in terms of the quality and breadth of films it showcases. I was deeply honored to be a part of it," she said.