Southern Illinois University Carbondale's College of Business and Analytics has announced its 2020 Hall of Fame inductees.
The honored alumni are: George William "Bill" Beck, Ray A. Griffith, John K. Merkin, Richard D. Moore and Beth Rausenberger Mueller. They are receiving the college's highest award based on their professional achievements and contributions to the college.
The annual Hall of Fame recognition dates to 1986. Each of this year's honorees is noteworthy for their career accomplishments as well as for making the world around them a better place, according to Terry Clark, dean of the College of Business and Analytics.
"Our Hall-of-Famers are the college's Academy Award winners," Clark said. "After graduating from our college, these outstanding alumni went off to build extraordinary careers with outstanding achievements. This is our way of giving them a lifetime achievement award and saying, 'well done'."
Transportation entrepreneur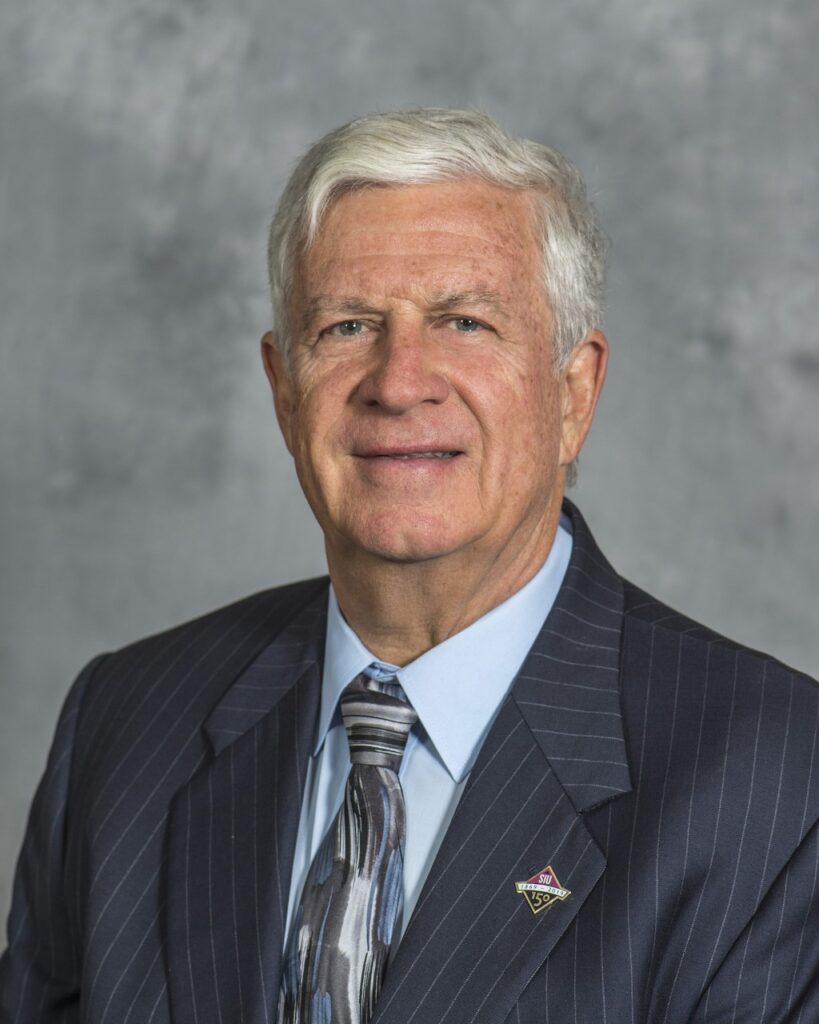 Bill Beck, of Mt. Vernon, earned his bachelor's degree in accounting in 1970 and has had a long successful career in the transportation industry. Initially, he worked for three years at Airtex in Fairfield while also launching his career with Beck Bus Transportation Corporation. As the owner of TET Inc., Beck oversaw operations for the corporation which had more than 300 employees, seven satellite locations and contracts serving schools throughout the region. The largest bus contractor in Southern Illinois, Beck Bus was sold in 2007. Subsequently, Bill Beck continued working in the transportation business with Peterman Bus for five years and then Durham School Services for seven years.
He has served in a number of top leadership roles with the National School Transportation Association and the Illinois School Transportation Association during his career as well as with other transportation organizations. In addition, Beck has been active in community service, serving on the SSM Good Samaritan Hospital Foundation Board, the SIU Foundation, the Royalty Capital Board and the Open Prairie Advisory Committee. He is chair of the Police and Fire Commission for Mt. Vernon, member of the Past-President's Council of Jefferson County Chamber of Commerce and director/chairman of the Carl Lincoln Schweinfurth Foundation. He previously held leadership positions with the Illinois State Chamber of Commerce, the Illinois Development Finance Authority Board, Mt. Vernon Crime Stoppers, Mt. Vernon Rotary West and other organizations and has received awards and honors from business and community organizations.
Beck and wife Barbara enjoy attending Saluki basketball and football games and their grandchildren's diverse sporting activities.
Multi-corporation leader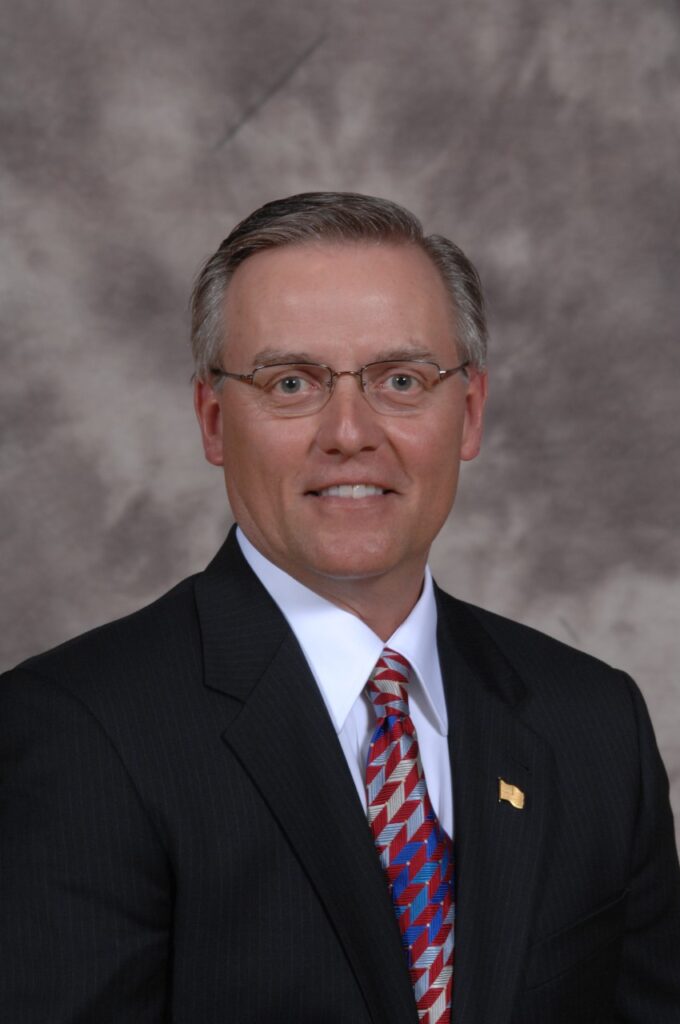 Ray Griffith earned his marketing degree in 1975 and enjoyed a successful career in diverse retail corporations. From Goreville, Griffith's professional career began at Jewel Foods, managing Osco Drug stores in Illinois and Indiana. He then managed a Coast to Coast store in Ohio, working his way up within the company to become president and CEO of Coast to Coast Hardware. He subsequently went on to an 18-year career with Ace Hardware Corporation, ultimately becoming president/CEO. In that role, he was responsible for more than 5,400 stores with some $6.1 billion in sales.
Griffith retired in 2013, but he rejoined the workforce as president/CEO for Follett Corporation, a multi-billion-dollar educational technology services provider, where he served until 2018.
He remains involved in the world of business and at SIU. He serves as chairman of the board for Ace International Holdings, is on the executive committee for the SIU Foundation and is a member of the College of Business and Analytics Advisory Board.
He and his wife of 45 years, Cynthia Payne Griffith, are the parents of adult children, Kyle and Brooke.
Hotel/restaurant officer and consultant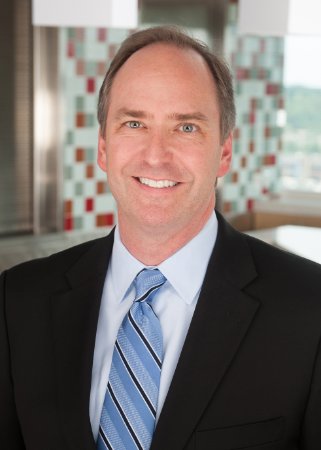 John Merkin, is a native of the Carbondale/Carterville area now residing in Cumming, Georgia. He completed his business management degree in 1986, and he holds an MBA from Northwestern University – Kellogg Graduate School of Management with a concentration in marketing and management strategy.
Merkin grew up working in family-owned restaurants and franchisee-operated hotels. He is the chief operating officer and partner for Tujo Restaurant Group, an Atlanta-area restaurant group with 19 IHOP restaurants, and is the principal for JKM Advisory Services, providing consulting for brand management, franchising, operations and litigation to clients. His previous experience includes serving as COO at Popeye's Louisiana Kitchen, Inc., where he oversees operations for 2,000 restaurants and 355 franchisees. Prior to that, Merkin spent more than 25 years in a variety of positions with Intercontinental Hotels Group, primarily in marketing, operations and franchise relations positions with the Holiday Inn brand. That includes serving as senior vice president for brand management for Holiday Inn and Holiday Inn Express.
Merkin is involved in community and professional organizations as well, serving as a board member for the Atlanta Area Council Boy Scouts of America. He was previously on the BSA board with the San Gabriel Council in Los Angeles. He has also been active with the membership committee of the American Hotel and Lodging Association.
He and Lisa Merkin, his wife of 30 years, are the parents of Ashley and Drew.
Corporate treasurer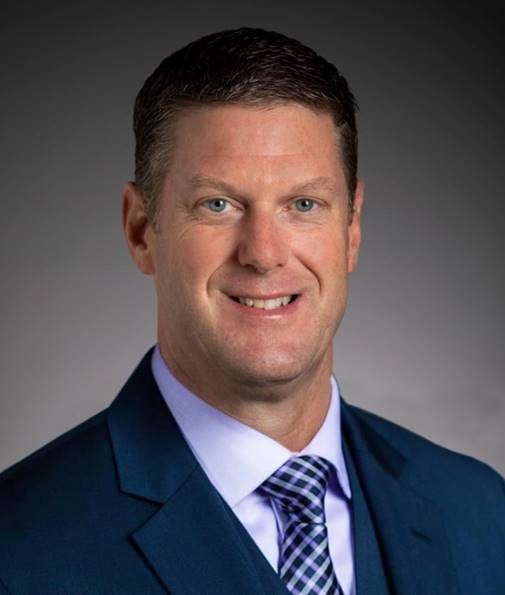 Richard Moore, of Glenview and Peoria, is a 1987 finance graduate and he later completed his MBA at Bradley University. As corporate treasurer for Caterpillar Inc. Moore leads a team of financial professionals who manage the corporation's financial assets at the company's headquarters in Deerfield, Illinois, as well as at regional treasury centers in Switzerland, Singapore and China. He was director of investor relations before appointed by the board of directors to his current position.
After graduating from SIU, Moore joined the company as a finance analyst in corporate treasurer and worked his way up in the business in the treasury and financial management areas. As he advanced within the company, he served internationally in Santiago, Chile, and Sao Paulo, Brazil, and later became European treasurer in Geneva, Switzerland.
Moore is very active in the community and within his profession, serving on the advisory boards of the National Association of Corporate Treasurers, Commerce Bank and FM Global, as well as being involved with the Association of Finance Professional, Manufacturers Alliance for Productivity and Innovation. He also serves on the boards of several charities, non-profit organizations and private foundations.
Moore and wife Heidi have three adult daughters who reside in Indianapolis, Nashville and Austin.
Tax partner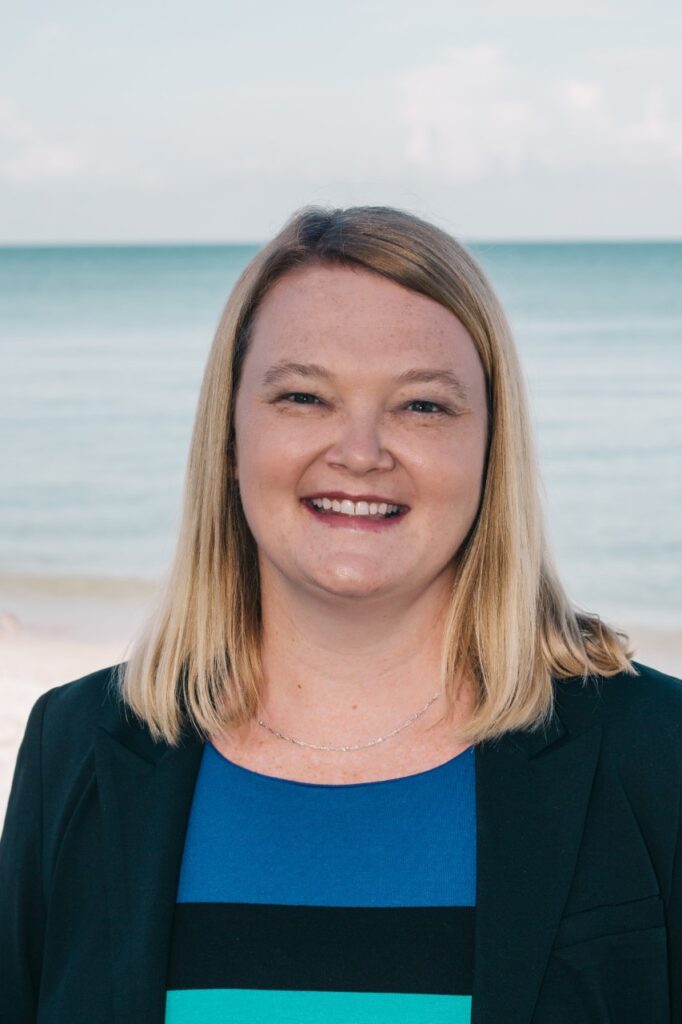 Beth Mueller, a double accounting alumna, earned her bachelor's degree in 1994 and her master's degree in 1995. A native of Carterville now residing in Chicago, Mueller is a tax partner, leading the tax analytics insights practice at Deloitte Tax LLP. She and her team utilize analytics and technology and a multi-disciplinary approach to enhance financial outcomes for clients. Her interest in finding new ways to solve problems has led her to focus on the practice of analytics the last several years.
She is involved in community service, volunteering with and previously chairing the advisory board for LadderUp, an organization that provides financial services to Chicago families whose incomes are below the poverty level. Mueller also serves on the boards for the SIU Foundation and the Pontikes Center for Advanced Analytics and Artificial Intelligence, as well as for the University of Illinois-Deloitte Foundation Center for Business Analytics. She previously served on SIU's School of Accounting Advisory Board.
She and husband Dan Mueller are the parents of two daughters, Morgan and McKenna.
Formal recognition this fall
The college's annual awards ceremony and reception, where the Hall of Fame inductees will also be honored, will be held sometime this fall.