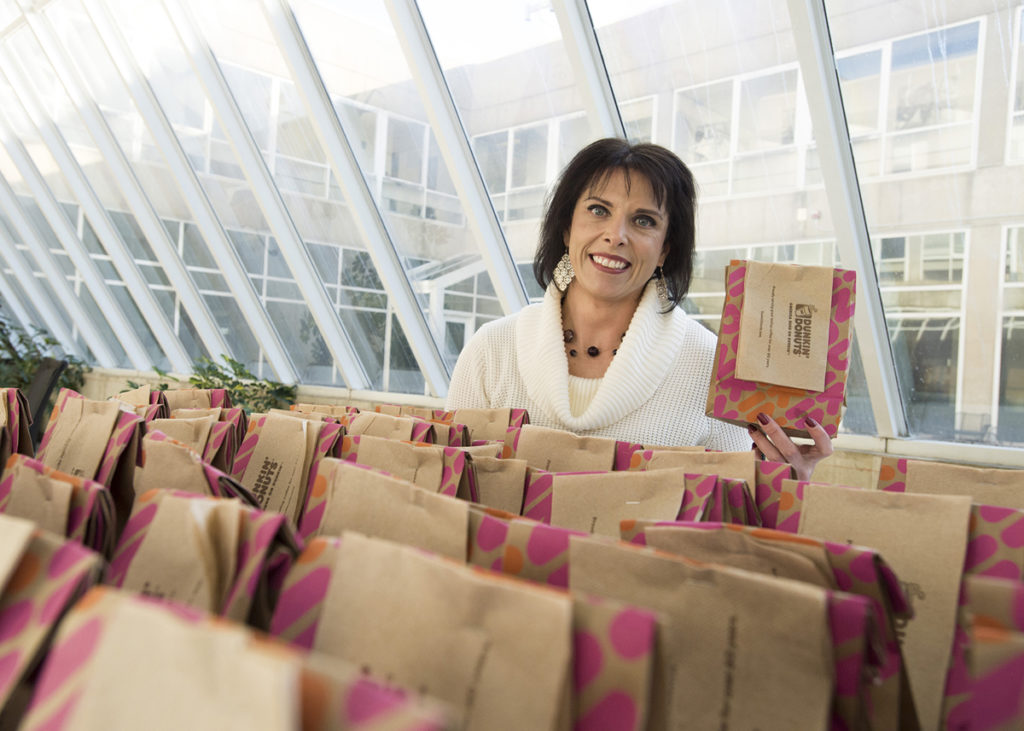 Leading the Pack is a regular feature that highlights faculty and staff members who go above and beyond to fulfill SIU's Mission. If you would like to nominate someone to be featured, fill out our nomination form.
While college life often focuses on strong academics and future career preparation, Layla Murphy thinks a little fun should also be in the mix. That is why she is hard at work planning parties, donut drops and coffee breaks to keep students excited and involved.
As coordinator for recruitment and retention in the College of Liberal Arts, a big part of Murphy's job is finding unique ways to connect with current and potential students. While this often involves fun parties, the core aspect is connecting with each individual to ensure they receive everything they need.
Bringing fun into the journey
After graduating with both a bachelor's and master's degree in public administration from SIU, Murphy started working as an admissions coordinator for MEDPREP in the School of Medicine in 2008. With her long history listening to and working with students, Murphy made it her goal to treat every student with exceptional gentleness and care, while also making sure they have every opportunity to enjoy the few short years they are on campus.
One of Murphy's favorite parts of the week is helping to coordinate "Bagel Wednesdays," the popular coffee and snack pit stop outside of the dean's office in Faner Hall. A weekly staple, students often say the free food and camaraderie make Wednesdays their new favorite day.
For Murphy, the goal is to think outside of the box to find new ways to interact with the students. Sometimes this includes coffee and bagels, and other times it is dropping into random classes with donuts or setting up a fun "Flamingopalooza."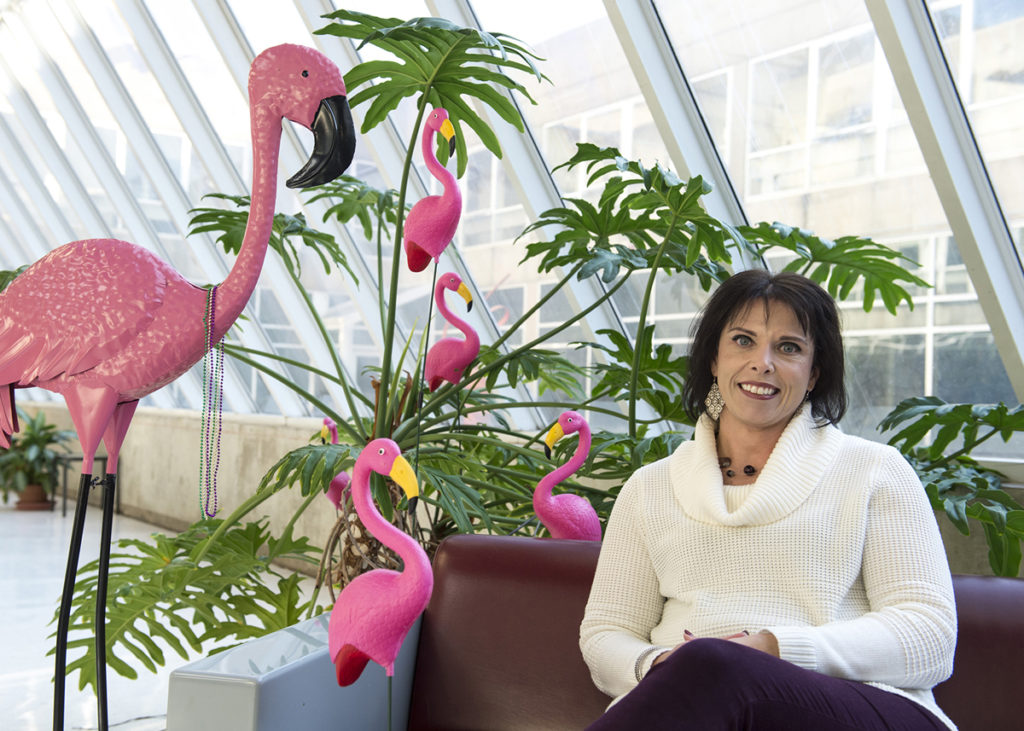 "I try to fill the gaps that students might feel while on campus," Murphy said. "By coming up with unique ideas, I work to bring helpful change where it may be beneficial."
While she is all for the laughter and excitement, deep down she just wants to connect with the students and help them feel involved and appreciated.
"The parties and events are a lot of fun," Murphy said. "But, when students feel that they have been heard and valued, that's the best part."
Juggling two halves of a whole
While Layla is always active with the retention part of her job, she also stays busy with recruiting. This involves trips to college fairs and events, and many long talks with potential students and their families. Often the two sections of her job intersect, as she first brings a student on campus and then guides them while they are here.
For Andrew Balkansky, dean of liberal arts, Murphy's work is invaluable as she juggles the two halves of her job.
"Layla had an immediate impact on the College," Balkansky said. "She's had a hand in coordinating all of our student outreach this year. Oftentimes she is the first person a prospective future Saluki meets. She has also been a go-to person and conduit for our current students in need of services, guidance or advice."
When talking with the students, Murphy is careful to listen and direct them toward their key passions. Sometimes they know exactly what they want to pursue, and other times they need a little help to find their way. Murphy loves working with both kinds of students.
"Not every student who starts at university is immediately ready for it," Balkansky said. "Layla is the best I've ever seen at helping students navigate university life."
Helping students reach their goals
Murphy might get pulled a few different directions, but overall she remains single-focused in her desire to help students succeed. Whether they just need a little extra care and attention, or some friendly advice, Murphy is right there for them.
"I want students to feel they are valued and wanted," Murphy said. "My mission is for them to leave feeling that they accomplished their own personal goals."
When she is not on the road or throwing a party, she is often having coffee with a current student or listening to the dreams of a potential student. By recognizing the uniqueness of each individual, she works hard to guide and direct those around her toward their best future.
Staying active with family and more education
Since two degrees were not quite enough for Murphy, she is back at it, working toward her Ph.D. in higher education and administration. In the midst of it all, she fits in plenty of time for her daughter, three sons and little grandson, while also enjoying the beauty and nature of the region she loves.