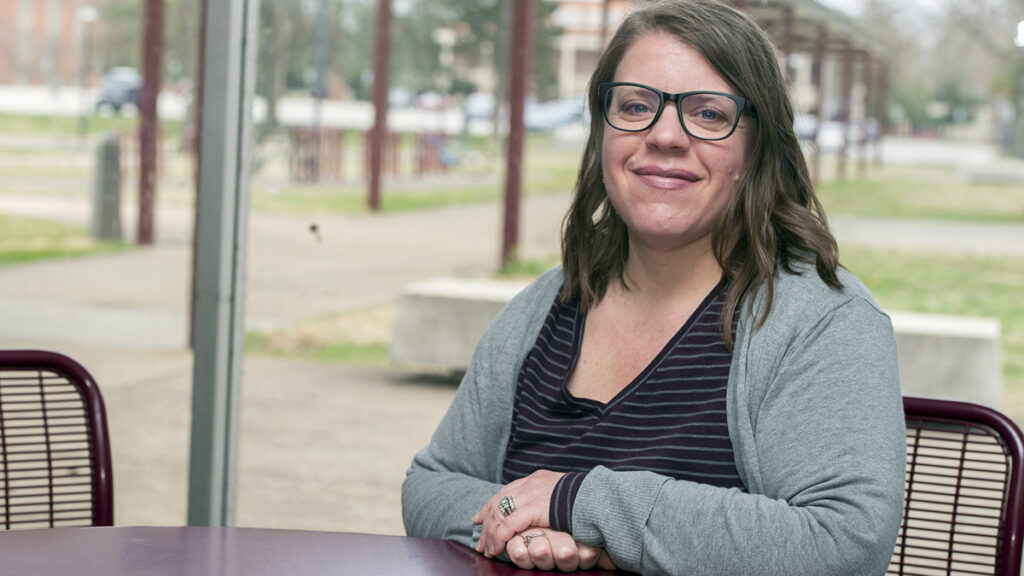 This is one in a series featuring the university's 2021 Faculty and Staff Excellence Award recipients, who are being recognized for outstanding teaching, significant scholarly and artistic contributions, and dedication to furthering the mission of the university.
As a three-degree Southern Illinois University system alumna and faculty member the past nine years, Sandy Pensoneau-Conway understandably holds a deep affection for SIU Carbondale and its students.
Yet her leadership, empathy for others and tireless work ethic in serving the university and community also embodies qualities of the 2021 Emerging Leader Award recipient.
"An ideal leader, especially one in higher education, is someone who serves tirelessly and selflessly to empower others with an unwavering focus on diversity, equity, inclusion and social justice," Nilanjana Bardhan, a professor in communications studies, wrote. "This is the kind of dedication I observe in the leadership of Dr. Pensoneau-Conway."
Newest Excellence Award
The award is presented to a faculty, administrative/professional or civil service staff member within their first 10 years at SIU who shows commitment to diversity and inclusive excellence through demonstrated leadership, vision or actions for those they serve on campus and in the Southern Illinois community.
Pensoneau-Conway is an associate professor and department chair in communication studies and since August 2020 the interim director of the Women, Gender and Sexuality Studies program within the College of Liberal Arts. She was a student in the graduate program from 1999 to 2006 and joined SIU Carbondale in 2012, after working five years as an assistant professor at Wayne State University.
Pensoneau-Conway joined the speech communication department as a master's student in 1999 before going on to pursue her doctorate. Bardhan said that even then Pensoneau-Conway "was a rising presence, a leader in our graduate community."
In addition to her work on campus, Pensoneau-Conway is an active parent with Carbondale New School. Pensoneau-Conway is also a longtime – board member and volunteer with Rainbow Café LGBTQ Center in Carbondale, a support and outreach resource for the Southern Illinois LGBTQ community.
Dedication to social justice initiatives
Adrienne Viramontes, an associate professor and graduate program director in the communication department at the University of Wisconsin-Parkside, met Pensoneau-Conway when both were graduate students.
"One of the qualities I admire … is that she doesn't just talk about her beliefs in causes and initiatives; she embodies them," Viramontes wrote.
Pensoneau-Conway believes good leaders listen first and "always with an attitude of learning."
"A good leader recognizes that they are only one person and cannot possibly understand all the nuances of the group or event or initiative they are leading. In addition, being a leader is a privileged position that one can't take advantage of," she said.
'Extremely humbling'
Pensoneau-Conway said that "without question" there are many people on campus "whose leadership goes unmarked and yet who make a difference every day." The selection also gave her an opportunity to reflect on those who greatly influenced her, particularly in leadership, including family members, former and current teachers and mentors.
"I certainly consider myself to be a part of teams of excellence. I'm not alone, that's for sure," she said.