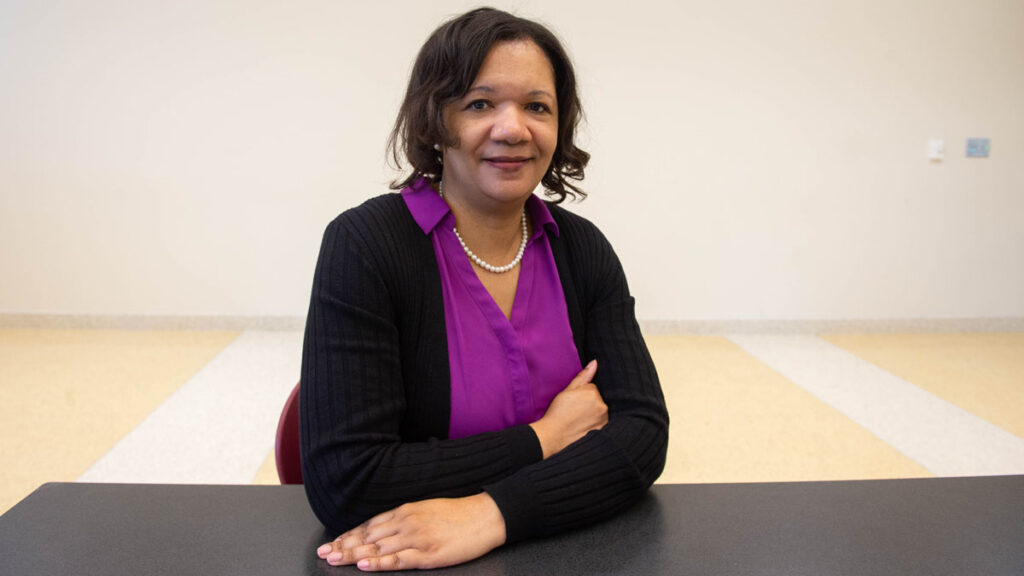 This is one in a series featuring the university's 2021 Faculty and Staff Excellence Award recipients, who are being recognized for outstanding teaching, significant scholarly and artistic contributions, and dedication to furthering the mission of the university.
Lanel Love, the assistant dean of students and director of the First Saluki Center, is the 2021 recipient of the Staff Excellence Award for administrative/professionals.
Colleagues and students alike praise her for her dedication, commitment and concern for students.
For Love, a double alumna of SIU and a first-generation student herself, it's not just a job but a passion and a mission and she's grateful to be recognized for her work.
"I am honored to receive the staff excellence award and thankful to the dean of students and student affairs division for their support," Love said. "I enjoy making a difference in first-generation students' lives, helping them solve challenges and connecting them with valuable resources that will help them succeed in college."
Committed to student success
Love has "displayed a commitment to student success and the mission of the university" and is "welcoming and accommodating to all students," according to Rachel Dunning, assistant director of fraternity and sorority life. In nominating Love for the award, Dunning noted that since helping establish the center, Love has also created the First and Proud Living Learning Community for first-generation college students along with many other initiatives.
She said Love "goes above and beyond her normal job requirements to ensure student success."
Jennifer Jones-Hall, dean of students, points out that under Love's leadership the center and the many initiatives and activities she has put in place there have garnered multiple national honors. Moreover, the payoff has been evident in many other ways, including first-generation student retention rates of 90-92%, student scholarships and academic success, mentorship connections and more.
Karen Carlton, a graduate assistant at the First Saluki Center, has experienced Love's commitment firsthand, from help with class assignments to assistance with an award application to one-on-one mentorship. Carlton said Love is always seeking new and different ways to encourage student success.
A visionary with goals
"Dr. Love is a visionary and is continually looking beyond where we are and envisioning what we can become. She has short-term and long-term goals and works hard every day to make them a reality," Carlton said. "Her next goal is to provide tutoring for students who are struggling in math and science. She is well on her way to making this become a reality."
Prior to assuming her current position in 2019, Love was assistant director of the Student Multicultural Resource Center and a program assistant at its precursor, the Center for Inclusive Excellence. Her experience also includes owning a home business and working as program coordinator for SIU's Project Upward Bound.
She is a double alumna of SIU, earning her master's degree in education and bachelor's degree in technical careers. Love also holds a doctorate in educational leadership and an associate degree in business administration.