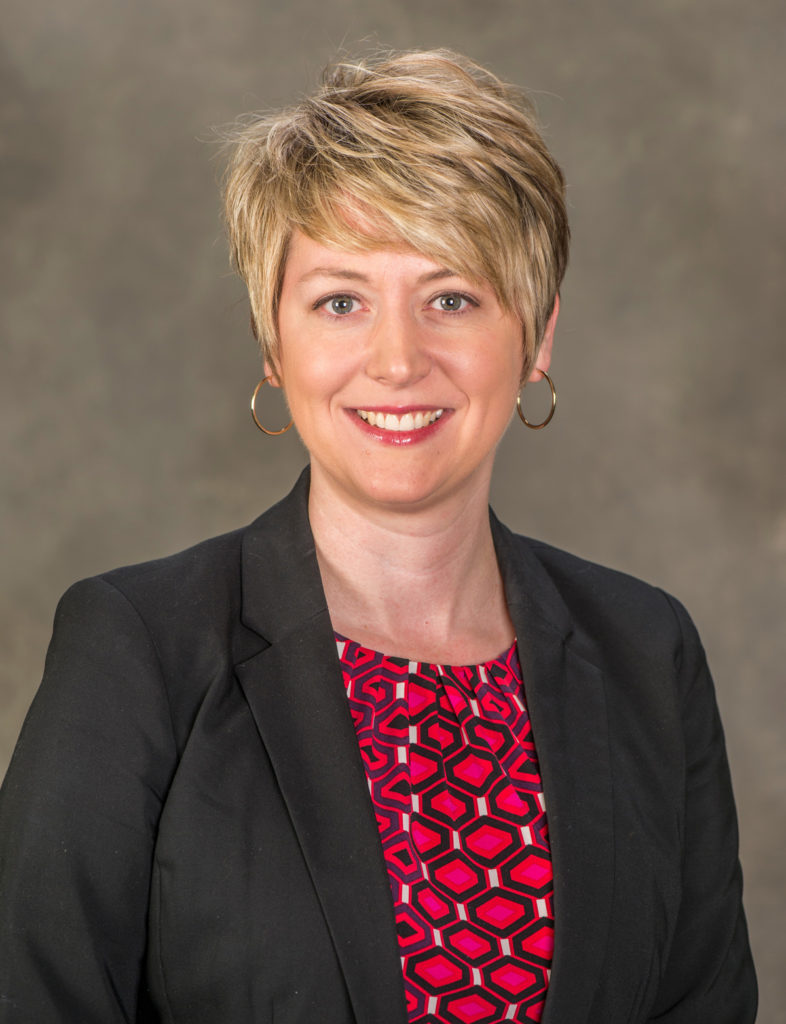 This is one in a series featuring the university's 2020 Faculty and Staff Excellence Award recipients, who are being recognized for outstanding teaching, significant scholarly and artistic contributions, and dedication to furthering the mission of the university.
For SIU School of Law Professor Angela K. Upchurch, the importance of being an effective teacher was noticed at an early age.
"Growing up, my parents nurtured my desire to serve others and taught me the value of helping another person reach their goals. Through them, I always viewed teaching as a noble profession," said Upchurch, the university's 2020 Teaching Excellence Award, tenured and tenure track recipient.
The award recognizes faculty who demonstrate outstanding teaching, high-quality classroom performance, innovation, and a "commitment to student learning outcomes and inclusive excellence in education." With the award, Upchurch will have the permanent title Distinguished Teacher.
In a nomination letter, four law school faculty members wrote of Upchurch's innovative and cutting-edge teaching and assessment methods, her focus on improving student learning outcomes, and her consistently high evaluation scores with one of the heaviest teaching loads in the law school. Upchurch and her co-authors just released "Click and Learn: A Guide to Civil Procedure," described as a groundbreaking, interactive online textbook "sure to be the model for legal education in the digital age."
Her research interests include children and family law, procedural law, and legal education. Upchurch received her bachelor's degree in communications and political science from Loyola University in Chicago and was first in her graduating class from the Loyola University Chicago School of Law. Prior to coming to the SIU School of Law in 2014, she was a Professor of Law at Capital University Law School.
Upchurch said she "truly enjoys working with law students" whom she describes as "very gifted individuals with a variety of career goals." Most of her courses are required courses or courses designed to assist students in preparing for the bar exam. This semester, she is teaching 41 first-year law students in Civil Procedure I and 61 second- and third-year law students in Family Law.
"As a teacher, one of the most rewarding experiences is observing the 'light bulb moment,' when challenging concepts fall into place for a student," Upchurch said.
Upchurch's mom was a special educator coordinator and her dad was a school superintendent. Her sister is a speech language pathologist in the Decatur, Illinois public school district, and Upchurch's husband is a high school math teacher at Carterville High School.
"My sister and husband challenge me to try new teaching techniques and remind me why I love to teach," Upchurch said.
Upchurch uses a "variety of in-class technologies to increase student involvement and engagement." That includes internet polling, daily class podcasts, and several review or skill-based videos on her course TWEN page. She also relies on interactive small group exercises, legal writing exercises and real-world legal work simulations. She noted that her "experience teaching 'hybrid' or 'flipped' classes enabled her to see a gap in law school course textbooks and teaching materials. While some legal textbooks can be accessed in an online format, none have harnessed the true potential of the online format." Available online legal texts "primarily focused on changing from paper to electronic format without considering how the online format can change the way in which the student interacted with the material."
Upchurch is chair of the law school's assessment committee, and she has initiated "some critically important reforms" including bar exam-style assessments for each course, a "mini-bar" test for first-year students and programmatic assessment review, the nomination letter states. The letter also notes that Upchurch's YouTube channel provides innovative teaching techniques and symbolizes many of her strengths: "her use of innovative technology, her individualized attention to each student, her high expectations for the students, her care and compassion in helping the students meet those expectations and her willingness to help us, her colleagues, learn from her to become better teachers."
Jayci Costello, a 2018 law school graduate who is a civil defense attorney, wrote Upchurch facilitated one of the most "creative, interactive classrooms" she was ever in. She also takes a personal investment in her students' successes.
"Professor Upchurch does not stand at the front of the room and simply lecture; rather, she engages her students throughout the entire class session through a variety of methods," Costello wrote. "She constantly assesses the needs of her classroom and adjusts her teaching methods to ensure each student has the best possible outcome for learning and success."