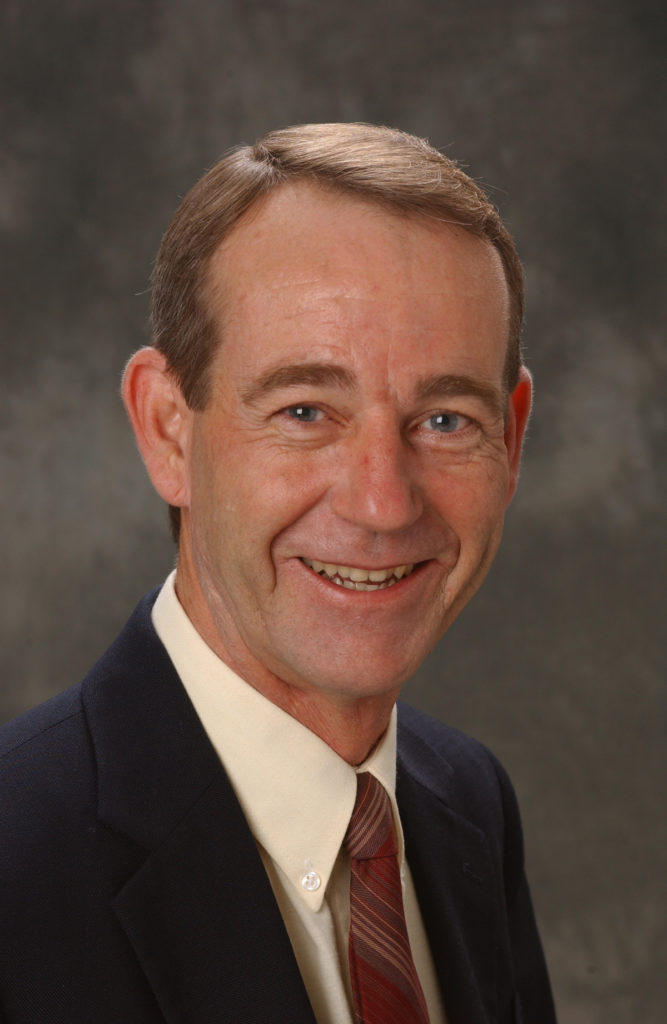 This is one in a series featuring the university's 2020 Faculty and Staff Excellence Award recipients, who are being recognized for outstanding teaching, significant scholarly and artistic contributions, and dedication to furthering the mission of the university.
James Wall's motivation for teaching comes from his students and his challenge to them.
A senior lecturer in the Department of Radio, Television, and Digital Media where he teaches within the media industries marketing and management sequence, Wall is the university's 2020 Teaching Excellence Award, non-tenure track recipient. The award recognizes faculty who demonstrate outstanding teaching, high-quality classroom performance, innovation and "commitment to student learning outcomes and inclusive excellence in education." With the award, Wall will have the permanent title Distinguished Teacher.
The acknowledgement "is a tremendous honor and is the highlight of my career as a college teacher," Wall said. But he credits his students, each of whom he challenges to not "settle for acceptable performance, but to excel within their own capabilities."
"It really is the students themselves who give me a reason to want to open the car door in the morning and come to work," Wall said. "There has not been a single day in over 20 years that I have not wanted to do the job. And when a person finds that to be the case then they have found their bliss."
Wall has been with the university since 1996 and joined the department as a full-time faculty member in 2001. A two-degree alumnus from SIU with a bachelor's degree in radio-television and master's degree in media management, Wall began teaching while working as the marketing director for WSIL-TV.
In a nomination letter, Jan Thompson, director of the School of Journalism, wrote that Wall's professionalism and media industry knowledge is "clearly evident by the sheer number of student accolades and successful graduates working in the industry."
Wall utilizes a blended curriculum for all of his classes and notes curriculum is adapted to the changing media landscape. For example, "Cards and letters," an informal open discussion of current issues relating to electronic media in each of Wall's classes, is designed to "instill in students the desire to continuously seek out new knowledge and to stay current with the most up-to-date information." Wall credits the "cards and letters" concept to one of his own SIU radio-television professors.
Deborah Tudor, dean of the College of Mass Communication and Media Arts, said Wall is an "excellence instructor and a dedicated colleague" and that his experience in media industries "is invaluable to our students."
H.D. Motyl, chair of the Department of Radio, Television, and Digital Media, also noted Wall's dedication.
"As technologies and procedures change over time, he is always innovating his courses to best deliver their content to the students. They are his mission, and he is always willing to jump in to fulfill that mission," Motyl said.
John Hochheimer, professor emeritus, wrote of Wall's strong background in media marketing and advertising. He noted Wall is "an advocate for students learning about media businesses along with their production skills work." The tenor of Wall's course delivery "has always been to help students grow from being media fans to being young media professionals."
Wall does not believe his teaching is finished when a student graduates.
"I explain to my students that my ultimate exam is when they are sitting across the table during an employment interview and they ask, '…when can you start'? To me, that is my real final exam."