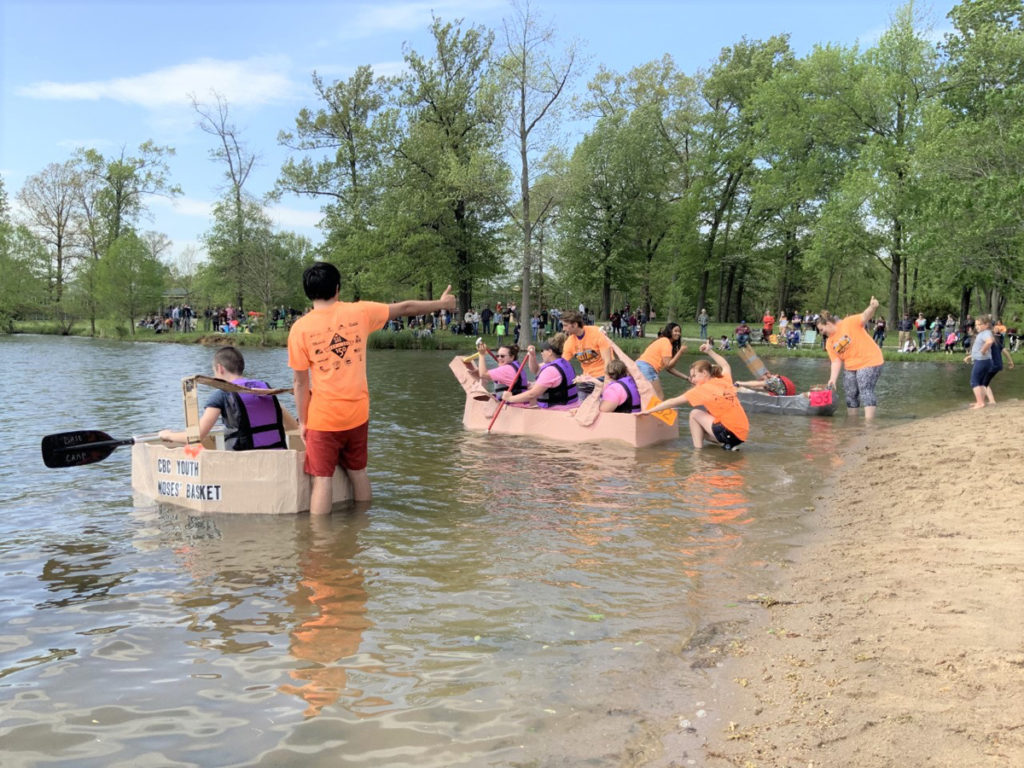 A stormy morning gave way to an afternoon of waves and wind and the competition was fierce as hundreds of visitors viewed the 46th annual Great Cardboard Boat Regatta at Southern Illinois University Carbondale's Campus Lake on Saturday.
Children, youths and adults from all over the region converged on the lake to test out the cardboard boats they'd constructed in all shapes and sizes.
Nearly 40 competitors
The 37 entries included sleek kayaks that glided low across the waves, a giant gold paddlewheel, a Viking watercraft, a little yellow school bus, a pink naked mole rat and many other creative sailing vessels. From very simple designs to quite elaborate models, you could find it there, alongside some "instant boats" made that day from a few provided supplies. Some of the competitors also donned costumes for their journey.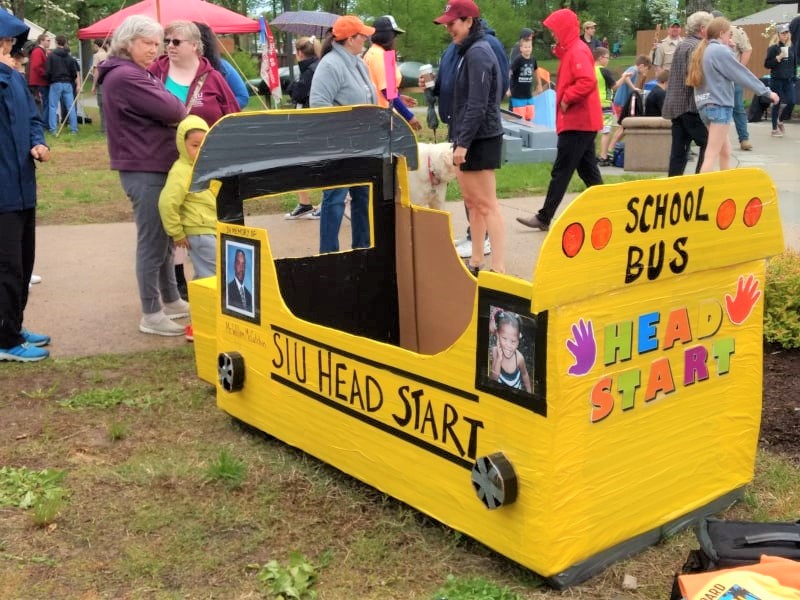 More than a few boats sank, some in quite spectacular fashion. The sinkers were in the running for the "Titanic Award," presented to the boat that goes down in the most dramatic way.
The race was on
Boats competed in four categories:
Class I – powered by oars or paddles.
Class II – powered by paddle wheels, propellers, plungers or other means of muscle-powered propulsion.
Class III – instant boats made from kits available that day on a first-come, first-served basis.
Class IV – youth boats, made by children ages 13 and younger.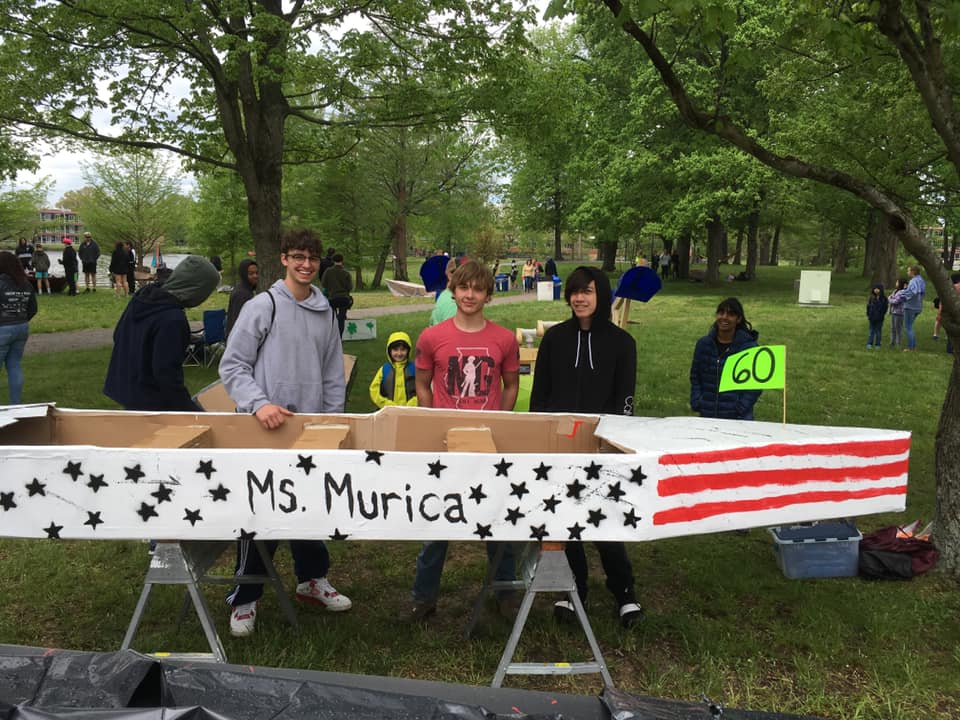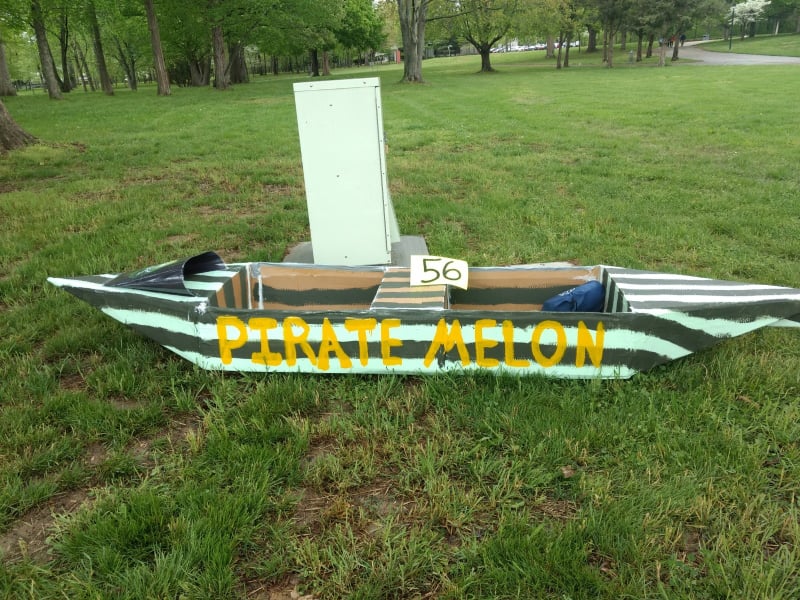 They fought the elements to make a 300-yard loop that began at the beach, rounded a couple of buoys and ended alongside the shoreline near the Becker Pavilion; children competed on a shortened course.
Trophies for fastest finishers
Trophies were presented to the fastest boats to finish in each division. The 2019 race winners are:
Class I
First – #83 SS Robotics Club.
Second – #42 PSO Crews Ship.
Third – #60 Ms. America (Carbondale Community High School).
Class II
First – #93 Big Chungus (Carterville High School.) This boat was the fastest of the day, finishing the course in 1.38 minutes.
Second – #34 SHE SHED.
Class III
First – #43 Honey Badgers (Boy Scouts of America Troop 7066).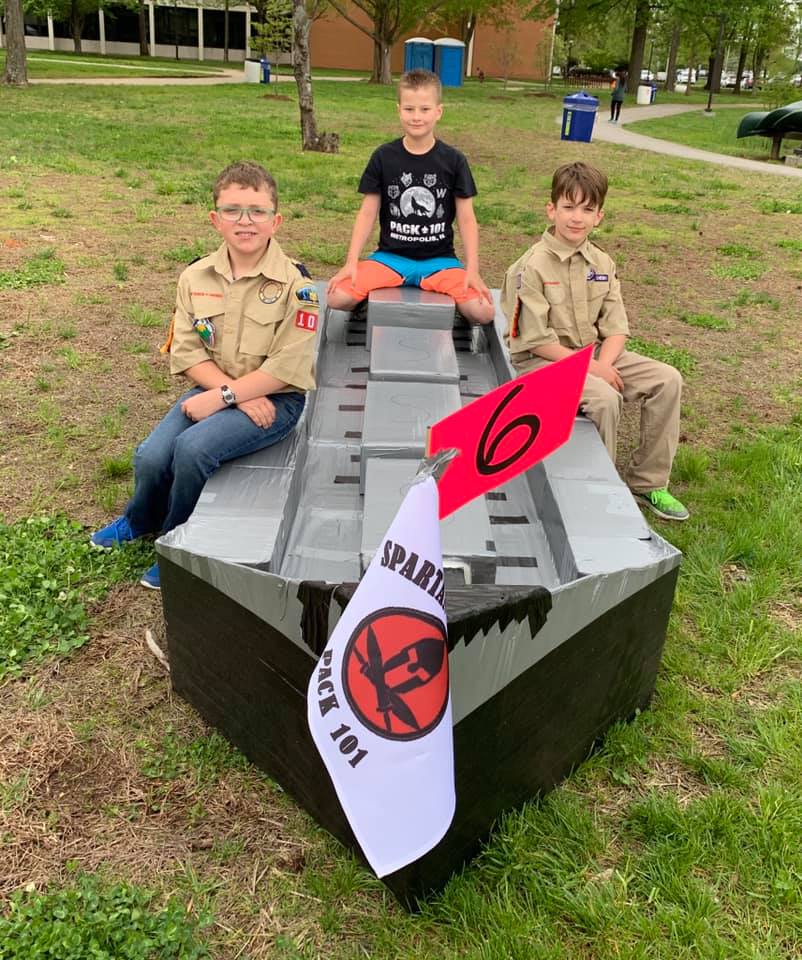 Class IV
First – #56 Jones/Dempsey.
Second – #41 Cruiser 3.
Third – #46 Pegasus.
Additional awards
There were additional awards presented as well.
Winners of the Judge's Awards included: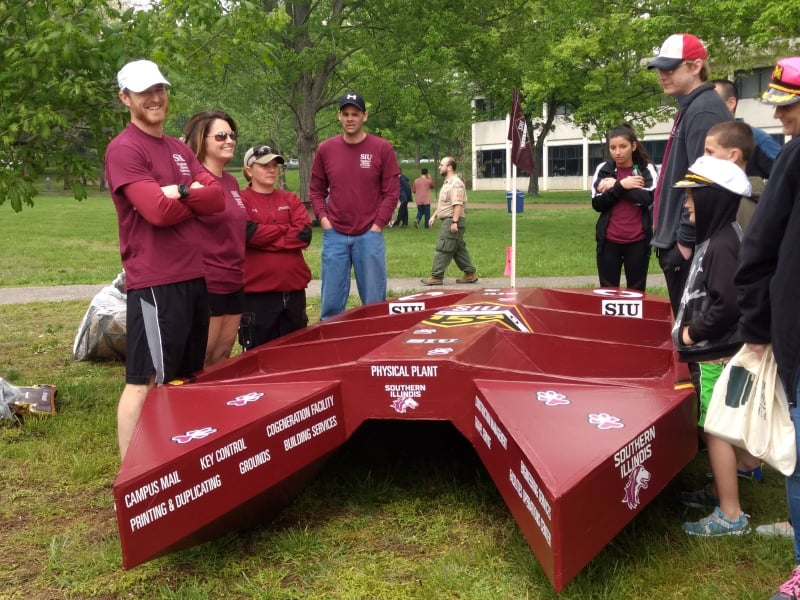 Best use of cardboard – #42 PSO Crews Ship.
Best youth boat – #46 Pegasus.
Best Team Spirit – #62 Naked Mole Rat.
Titanic Award – #64 The Beast (Bailey Hall.) This was the big purple and gold paddlewheel boat.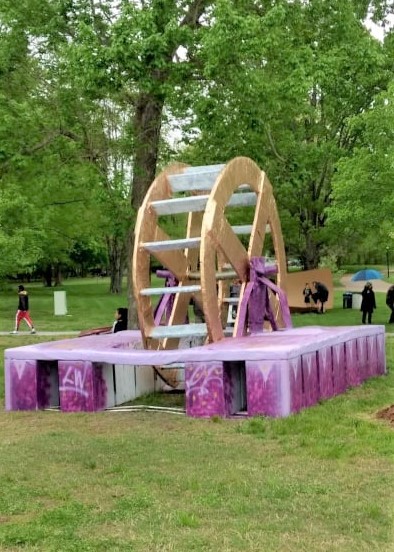 The People's Choice Award, given on the basis of online voting, went to #34, SHE SHED.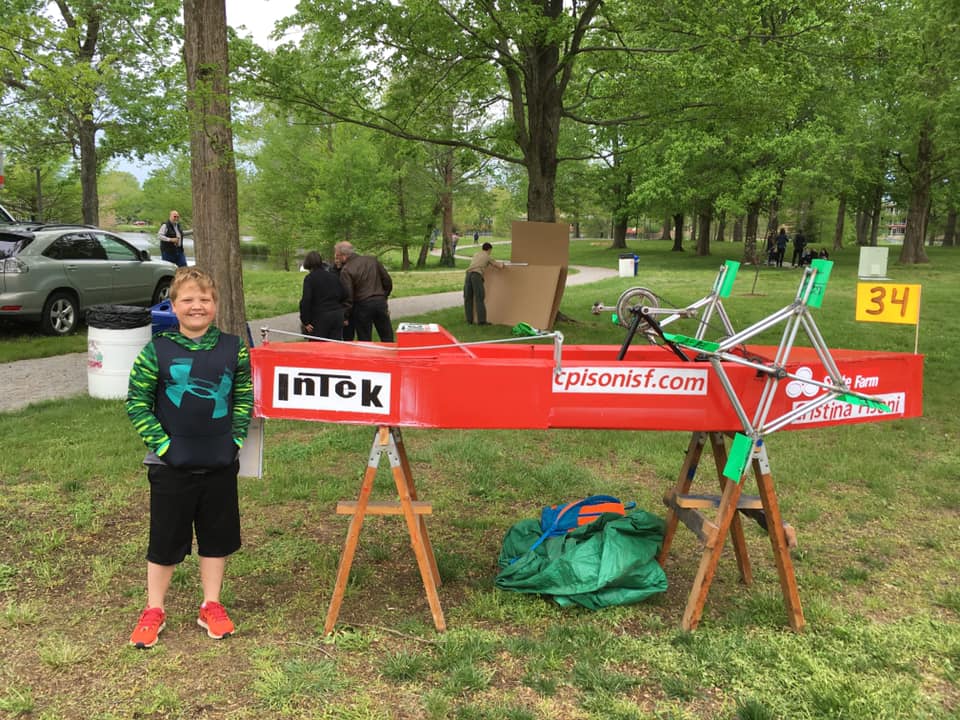 Also, for the first time, this year SIU's Office of Student Engagement sponsored an additional cash prize for registered student organization boats. The SS Robotics Club, #83, took the $300 prize for the fastest boat while the Naked Mole Rat (Alpha Chi Sigma), #62, claimed the $200 second place award.