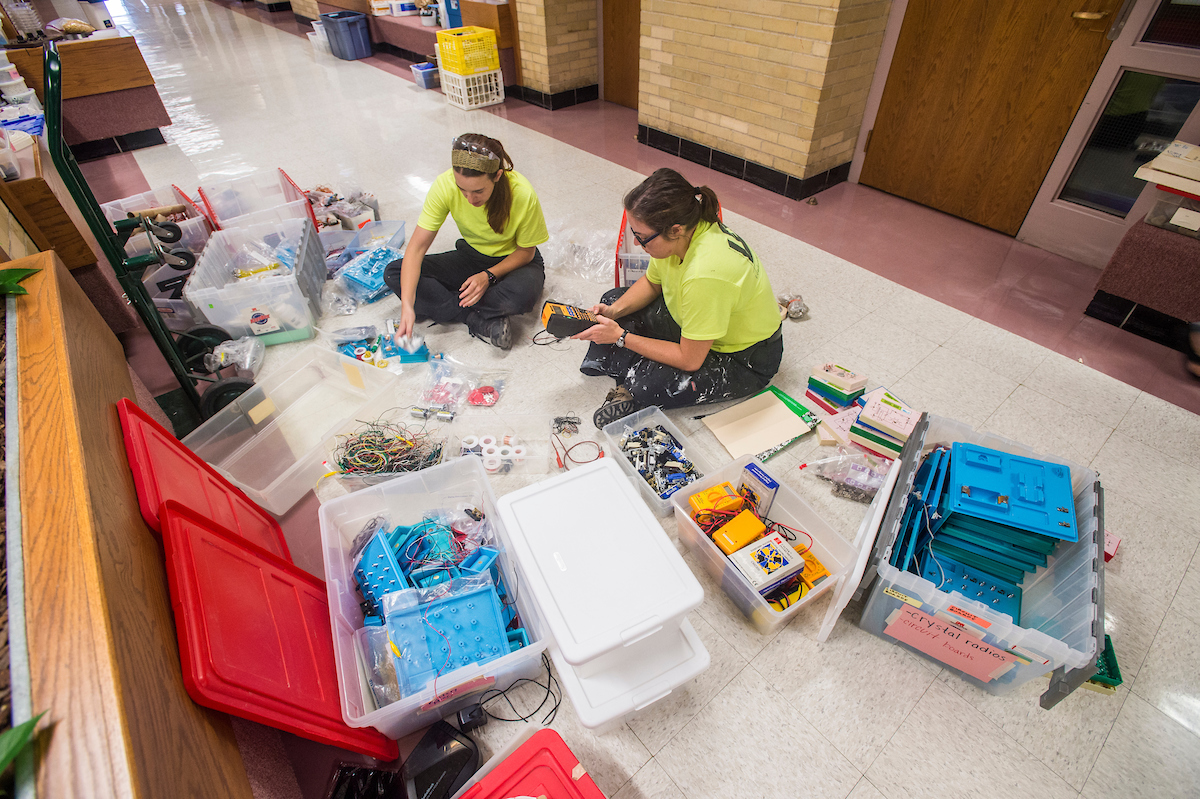 SIU's STEM Education Research Center (SERC) is quickly taking shape at Pulliam Hall, in a space that has helped train science teachers for decades. STEM is an acronym for science, technology, engineering and math.
The SERC, a research and public service unit, was created by SIU and its College of Science with the approval of the Illinois Board of Higher Education in July of 2014. It has been evolving and gaining strength ever since, and as the fall semester got underway, a select group of students threw in with the effort, spending several days clearing out and inventorying massive amounts of old science teaching materials and equipment for use.
Leadership Development Program plays large role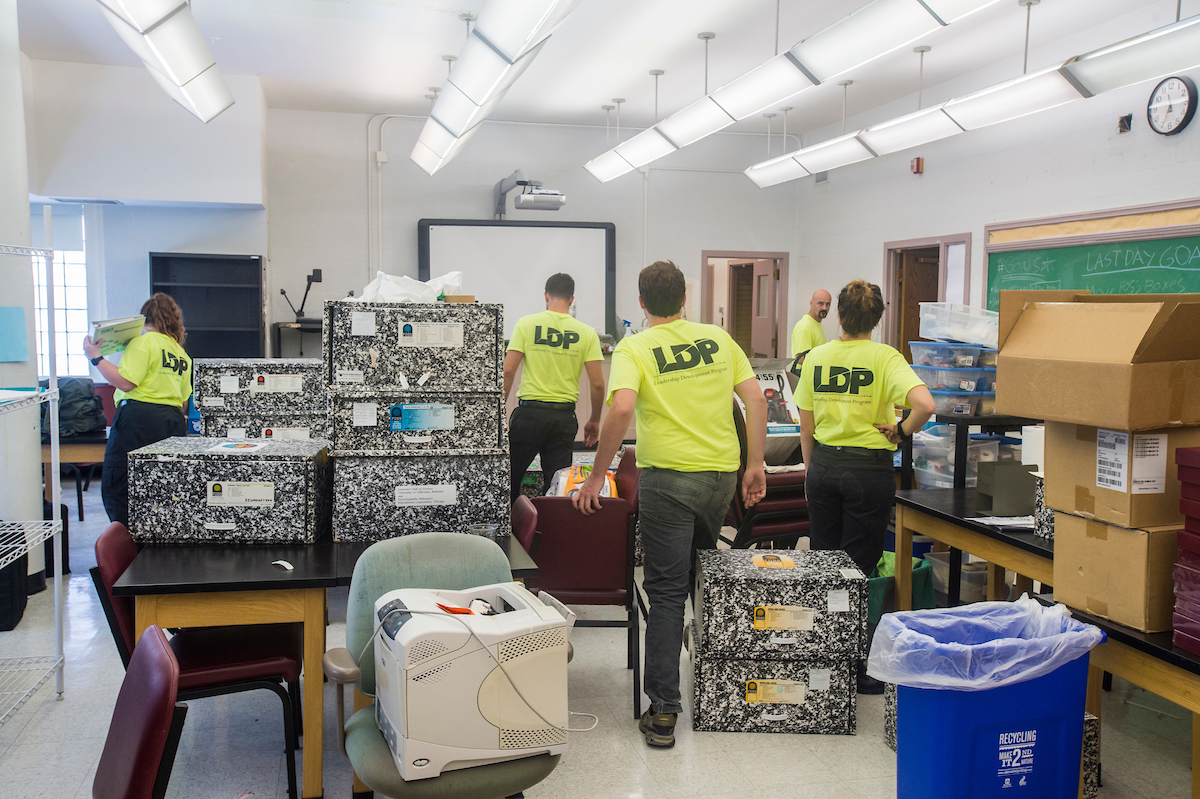 The students are members of the Leadership Development Program, which is based in the College of Engineering and designed to mold students into future executive leaders in STEM fields by providing leadership training, mentoring and community service opportunities. It's one of the most successful programs on campus, with its students graduating on time and finding good jobs quickly.
In response to the national call to improve science, technology, engineering and mathematics training for all students, SERC faculty and staff collaborate on STEM research and learning, said Harvey Henson, interim director and assistant professor of curriculum and instruction. They also focus on teaching and literacy, as well as preparing the next generation of STEM educators and professionals.
SERC to develop new approaches to STEM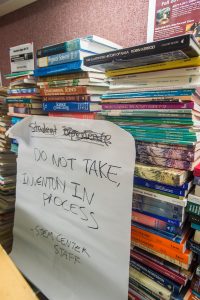 The SERC does not house specific academic programs, but graduate students and undergraduate students are employed through external grant and contract funding. While working there, the students can gain valuable experience in STEM education and research, as well as acquire other professional and academic skills.
Henson hopes the center will develop new grant initiatives while coordinating existing programs that enhance the undergraduate STEM experience. The interdisciplinary nature of the STEM will mean a variety of SIU students will use the center starting this semester.
Another goal is to continue building relationships with outside agencies, such as local school districts and the Illinois State Board of Education.
The ISBE, for instance, recently partnered with SERC to score the Illinois Science Assessment. CERC is engaging science experts and Illinois educators to do so – part of new scoring process it helped create. Henson and his team secured the $3.2 million contract in April 2017. Eventually, the SERC will help re-work the ISA, as well.