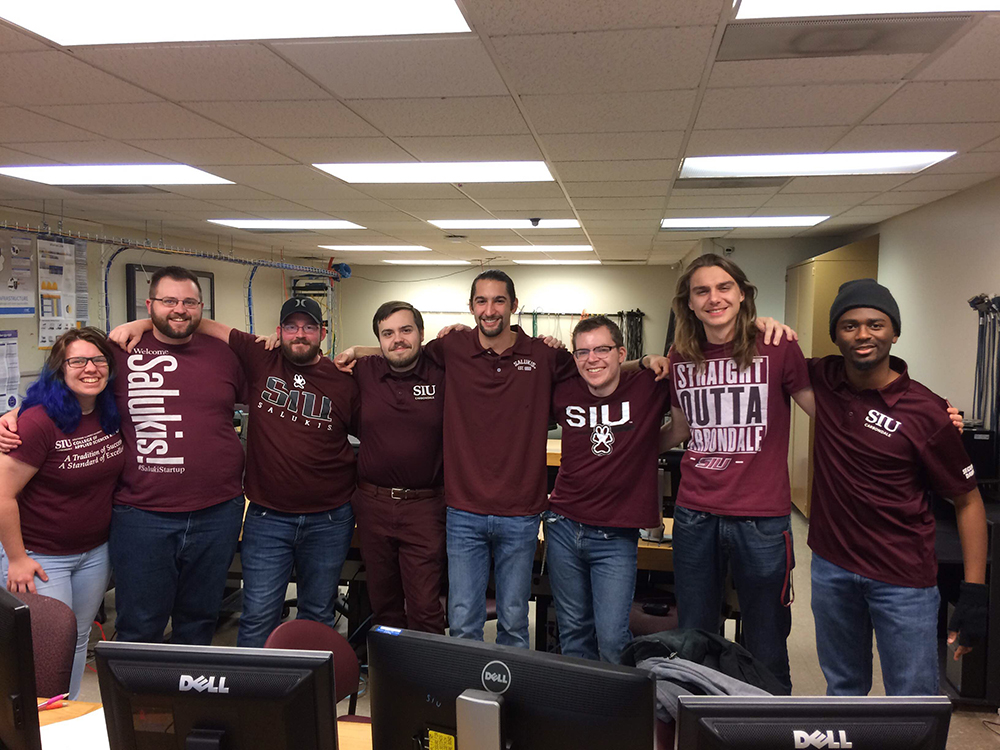 The SIU "Security Dawgs" advanced Saturday to claim a spot in the wildcard round of the Midwest Collegiate Cyber Defense Competition (CCDC) next month.
The team finished second behind DePaul University in the 11-team Illinois Collegiate Cyber Defense Competition on Feb. 17. Lewis University finished third.
The Security Dawgs will compete March 10 against the second-place teams from eight other states for a wildcard slot in the Midwest CCDC, March 23-24, at Moraine Valley Community College.
The Security Dawgs will have a home-field advantage, of sorts, competing remotely from their own classroom.
Team effort paved the way
The second-place finish was a true team effort, Belle Woodward, an associate professor in the School of Information Systems and Applied Technologies and faculty adviser for the registered student organization, said.
"To be in the company of such disciplined, dedicated, supportive and accomplished students is awe-inspiring," she said. "I am honored to spend my time learning from and contributing to the success of our Security Dawgs."
Won wildcard competition last year
The team has advanced to the Midwest regional competition in seven of the last 10 years, including last year.
This year's team members are:
Thomas Birch
Mark Blume
Vincent Davis
Ronald DeBernardi
Ben Fairbanks
Christian Scott
Trenton Taylor
Brianna Yagow,
Alternates:
Jesse Frawley
Jacob Kupres
Curtis McRoy
Steve Osborn