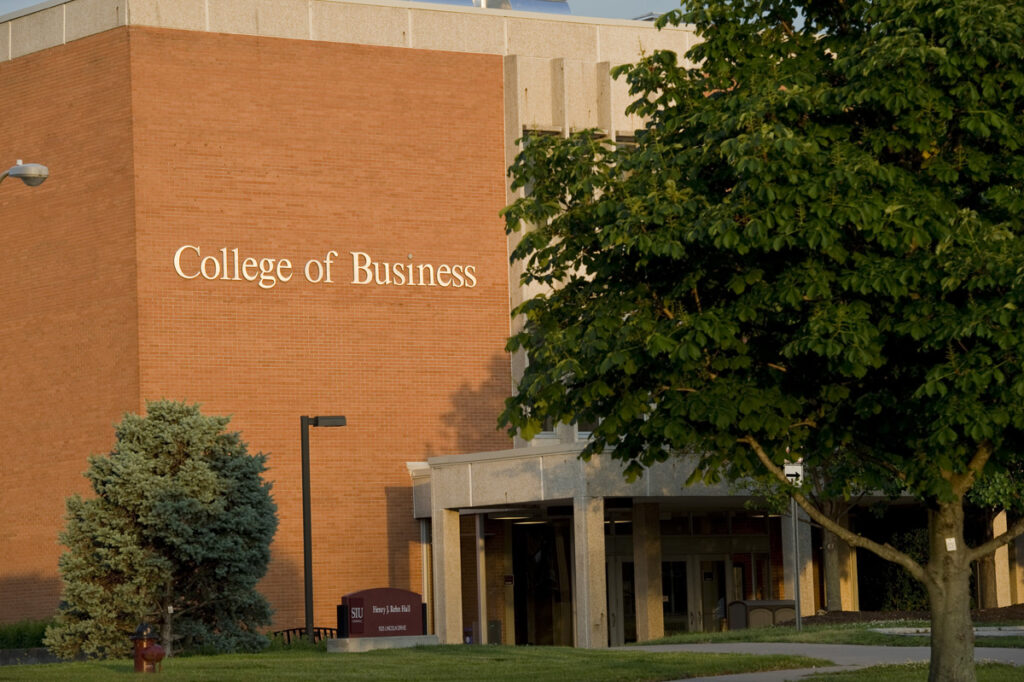 Southern Illinois University Carbondale's College of Business and Analytics has announced the 2020 Emerging Saluki Leader Award recipients.
The award honors alumni who have graduated in the past 20 years for their outstanding accomplishments within business or industry, their communities or government or military sectors. The college is honoring five alumni this year: Chad Brandon, Jené Pulliam, Andrew J. Setterstrom, Molly Guinnip Wedding and Kent Williams.
The awards date back to 2015 through the efforts of the college's External Advisory Board. This year's class brings the total up to 35 graduates recognized.
Dedicated group
Terry Clark, dean of the College of Business and Analytics, said this year's honorees have amassed notable accomplishments in their professional careers within a short time frame.
"This group of outstanding College of Business and Analytics graduates exploded out of the gate, and have already achieved notable accomplishments in the first stages of their careers," Clark said. "With this award, we want to recognize these early accomplishments. And keep your eyes on them; this group is headed to the top!"
Managing Risks
The 2020 recipients, along with a few details about the accomplishments of each, include: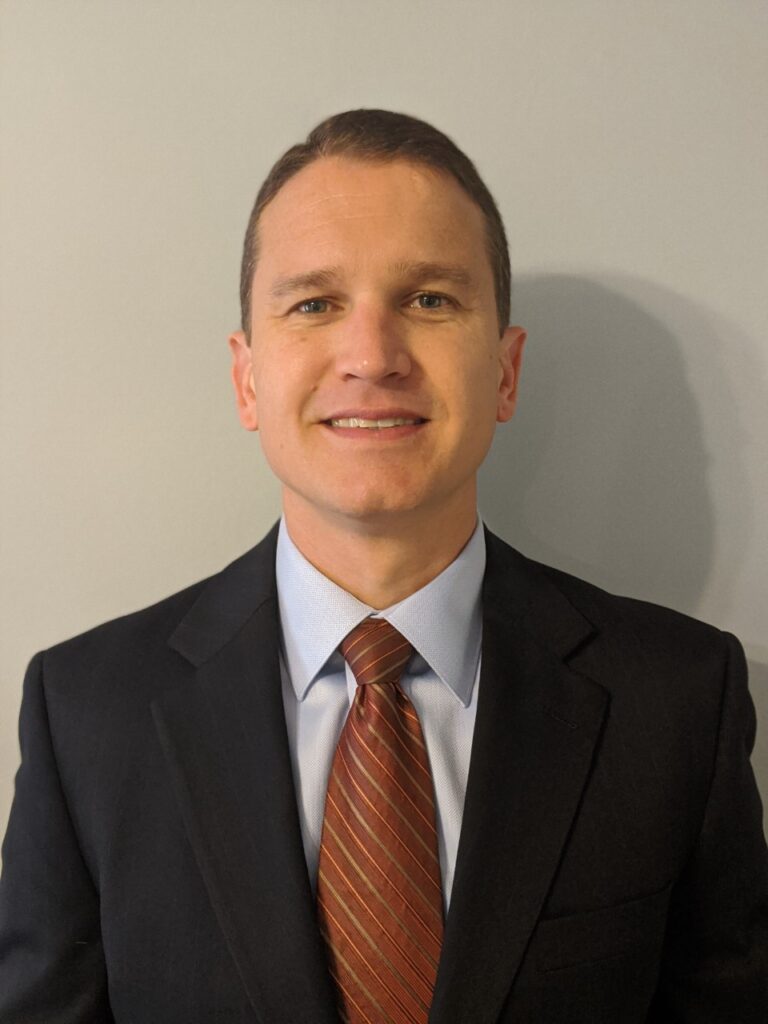 Brandon, of Mt. Vernon, is a 2003 finance graduate, and is president of The Tedrick Group, which provides insurance and designs risk management services for businesses. Under his leadership, the business has grown extensively. He handles daily operations and is involved in strategic planning.
Brandon, who earned his MBA in finance at DePaul University and completed the Leadership Development Program for MB Financial Bank, quickly worked his way up within commercial banking at MB Financial. He ultimately became vice president of commercial banking before his present position.
Brandon has also served as a board member for the YMCA of Jefferson County and the Jefferson County Development Corporation, as well as on the advisory board for Beyond Insurance Global Network and SIU's College of Business and Analytics finance department.
He and wife, Charity, enjoy traveling and participating in activities with their two young sons.
Insurance accounting leader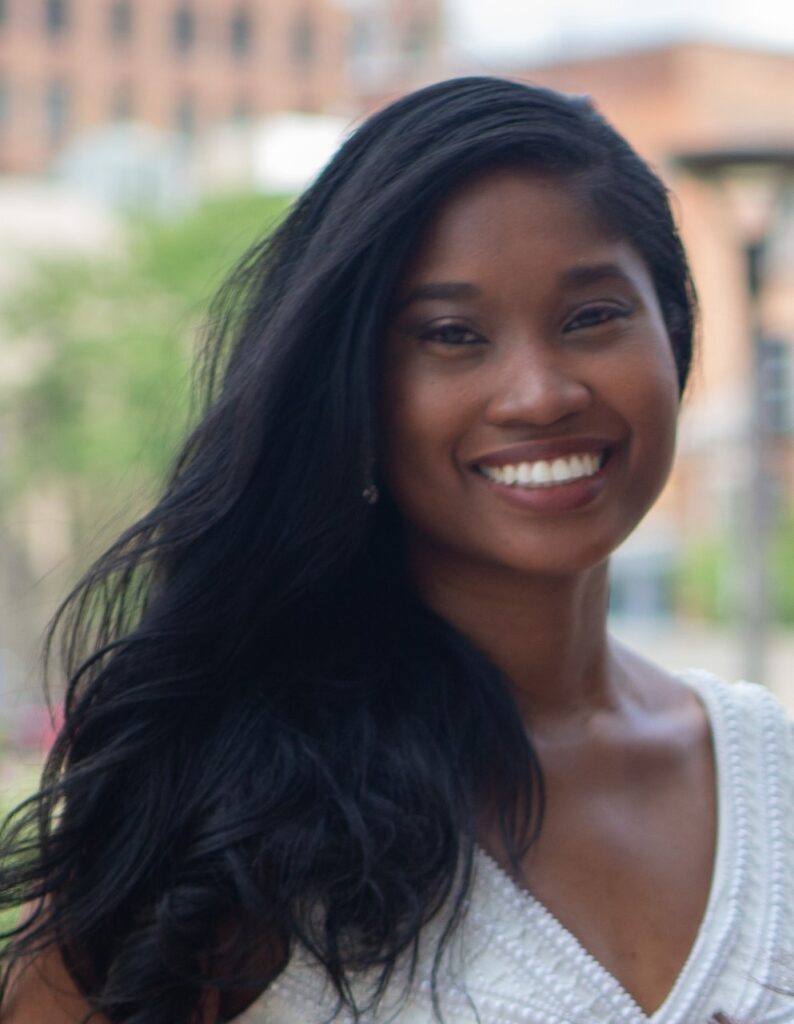 Pulliam, of Bloomington, is a double alumna of SIU. She completed her bachelor's degree in finance in 2007 and earned a second bachelor's degree in accounting in 2019. She is an assistant vice president in accounting at State Farm Insurance, overseeing the financial shared services function as she leads a department employing more than 250 people located in Dallas, Texas; Atlanta, Georgia; and Bloomington, Illinois. She has also earned the chartered financial consultant and chartered property casualty underwriter designations. In 2018, she became one of the youngest to be promoted to an executive position at State Farm when she advanced to her current position.
Pulliam was very involved while a student at SIU, playing on the Saluki women's volleyball team where she earned MVC Academic All-Conference team honors and was one the Top 25 Most Distinguished Seniors in 2007. She continues to help her alma mater and mentor students, serving as a member on the college's Minority Advisory Board; offering career preparation assistance to students at SIU, Illinois State University and the University of Illinois Urbana–Champaign, and mentoring young people with the Bloomington-Normal YMCA LEAD Program.
Pulliam is active in leadership and development as well, participating in the Black Enterprise Women of Power Summit, the Conference NAACP Convention and The Linkage Institute: Women in Leadership Summit. Pulliam and her husband, Jordan Sneed, enjoy traveling.
Tenured, published faculty member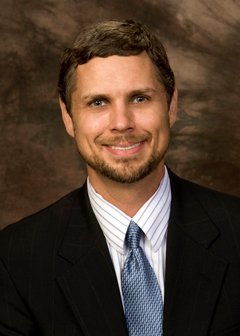 Setterstrom, of Berwyn, completed his doctorate in business administration in 2011. He also holds an MBA and a bachelor's degree in business, both from Emporia State University.
After completing his degree at SIU, where he also taught for a few years, he was hired as a visiting professor at Northern Illinois University's College of Business. Within two years, Setterstrom received a tenure-track position as assistant professor of information systems in the nationally ranked program. He earned the university's Excellence in Faculty Service Award in 2016 and in 2018 won the Graduate Faculty of the Year Award and received an endowed professorship. Setterstrom's work is found in many top-tier publications and in 2019 he was promoted to associate professor and granted tenure. He is also involved in service activities, including serving as Systems, Applications and Products coordinator for his college as well as on the department curriculum and assessment committee and the Association to Advance Collegiate Schools of Business accreditation committee.
Setterstrom and his wife Rosalba recently welcomed their first child, a daughter.
Practicing attorney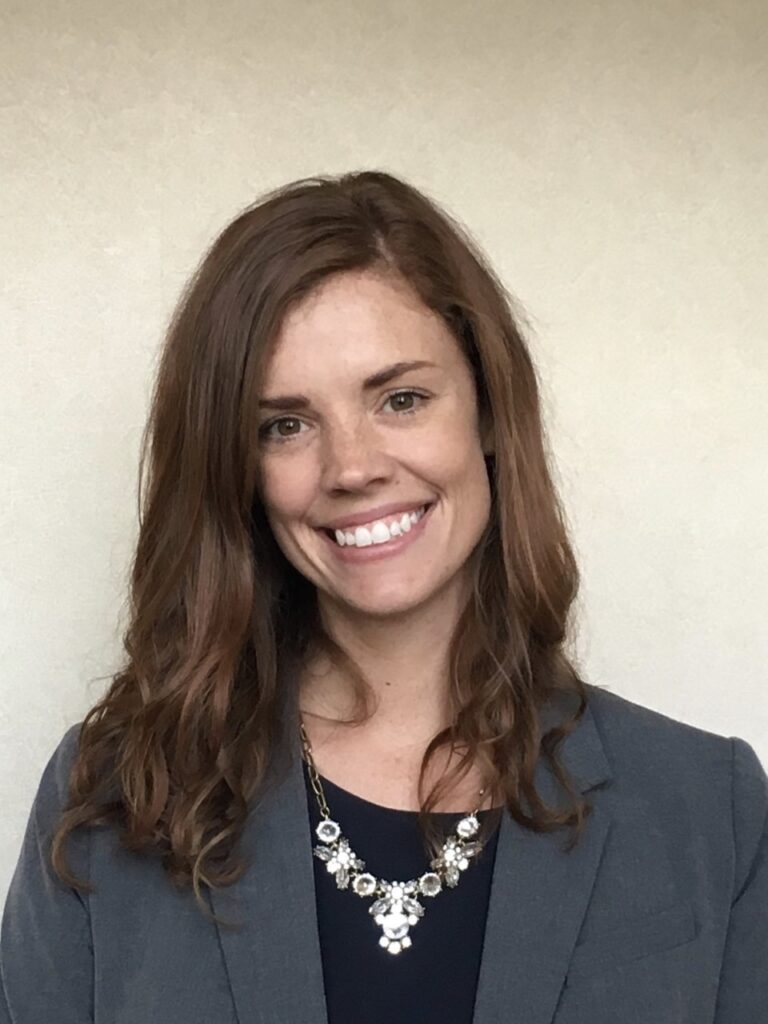 Molly Guinnip Wedding, of Indianapolis, Indiana, earned her bachelor's degree in marketing in 2010 and completed her law degree at the Indiana University McKinney School of Law in 2016.
Wedding is a trial attorney for Allstate Insurance Company, pursuing subrogation claims and defending bodily injury lawsuits on behalf of company clients. She works with clients and witnesses, negotiating settlements, handling motions, developing strategies and endeavoring to resolve cases. She previously served as a deputy prosecuting attorney, handling six jury trials and more than 30 bench trials. While in law school she participated in moot court, where she was admitted to the Order of Barristers for finishing in the top 25% and was a semi-finalist in the competition.
She is involved in community and professional organizations as well, including the Indianapolis Bar Association, where she participates with the women's mentoring group to assist developing female attorneys. She is secretary for the Mapleton Fall Creek Neighborhood Association board and has volunteered with the Dress for Success program in Indianapolis, helping women prepare for job interviews.
Wedding and her husband, Jeff, enlarged their family with the birth of their first child, Caroline, in January.
Head basketball coach and teacher
Kent Williams, of Edwardsville, completed his bachelor's degree in marketing in 2003.
He is the head basketball coach and physical education teacher at De Smet Jesuit High School, overseeing a program with four teams. As a coach, he leads workouts, handles scheduling and budgeting, coordinates summer camps and takes care of a variety of other responsibilities. Williams' team had a record-setting turnaround during his second year at the helm.
A standout Saluki basketball player, Williams was inducted into both the SIU Sports Hall of Fame and the Missouri Valley Conference Hall of Fame, in addition to being named to the MVC All Centennial and SIU All-Century teams. As an assistant collegiate men's basketball coach, Williams helped lead the University of Tennessee to the NCAA Sweet 16 in 2014 and Missouri State University to its first Missouri Valley Conference title in 2011.
He and wife Jessica are the parents of four children: daughter Kennedy, son Hudson and twin boys Cooper and Colton. Williams enjoys outdoor activities with his family and golfing with his father and friends.
Formal recognition this fall
The college's annual awards ceremony and reception, where the 'Emerging Saluki Leaders' will also be honored, will be held sometime this fall.