Quarantined. Until Sunday night, that was the status of 130 residents living in the Park Glen Apartment Complex, a Housing and Urban Development (HUD) facility in Taylorville, after three residents were diagnosed earlier this month with COVID-19.
Once there was a third positive test result on April 5, the Illinois Department of Public Health placed the 10-story facility under quarantine for a minimum of two weeks. That resulted in the need for daily well-checks for each of the residents to assure that the virus wasn't spreading and that their individual needs were being met.
Salukis to the rescue
Local agencies were severely understaffed to handle such a task, but fortuitously, Denise Larson, Christian County Health Department director, received an email from Sarah Patrick, a faculty member in Southern Illinois University Carbondale's public health and recreation professions program. Knowing that many communities are shorthanded when it comes to fighting the virus, Patrick reached out to a number of health officials throughout the region with an offer – she and her students could help if needed.
"I emailed her right back and said, 'Please help me,'" Larson said.
Quick response
In no time at all Patrick had about a dozen public health and health recreation professions student volunteers happily stepping up to the plate, offering to donate their time to help a group of people living about 140 miles from Carbondale.
The Student Outbreak Response Team (SORT), was born, and by April 8 the student members were trained and beginning to contact the residents. Their help took the burden off Larson and her team of just 3 ½, including a nurse who was soon battling the virus herself.
"What a great way to learn first-hand about public health and provide a valuable public service," said Patrick, a former epidemic intelligence service officer for the Centers for Disease Control. She has also served as the state epidemiologist for both Missouri and South Dakota and created SORT teams while on faculty at St. Louis University.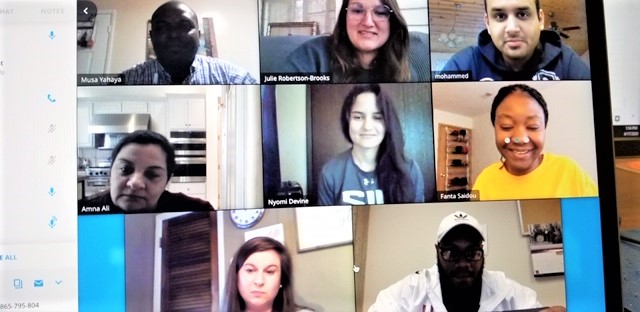 It's been a scary situation for the people of Park Glen, officials said. Christian County has already had more than two dozen COVID cases and four deaths. Many residents of the apartment building are elderly. Some have physical or mental health issues or other risk factors, officials said.
Each student called residents living in 10 to 14 apartments, initially just getting preliminary information, including the number of people and animals in their home. Students continued to reach out daily, asking residents about their physical well-being, whether they were showing any COVID-19 symptoms and what they might need.
An eye opening experience
But, it was more than that, the students quickly discovered. They also fielded a wide variety of questions.
"Initially, I thought we were just going to call and ask 'How are you?' I discovered it went far beyond that," said Musa Yahaya, a public health education doctoral candidate from Africa who helped Patrick coordinate the project.
Yahaya said as a public health official, his goal is to offer his help and expertise to serve humanity, especially in challenging times like this. But, this experience was "an excellent eye-opener."
"This is a community of mostly older adults, some with pre-existing conditions, suddenly asked to stay indoors to stop the spread of the virus within the apartments," he said. "This was tough."
He was happy to help combat the spread of frightening and sometimes false news by giving his time to provide accurate information and support.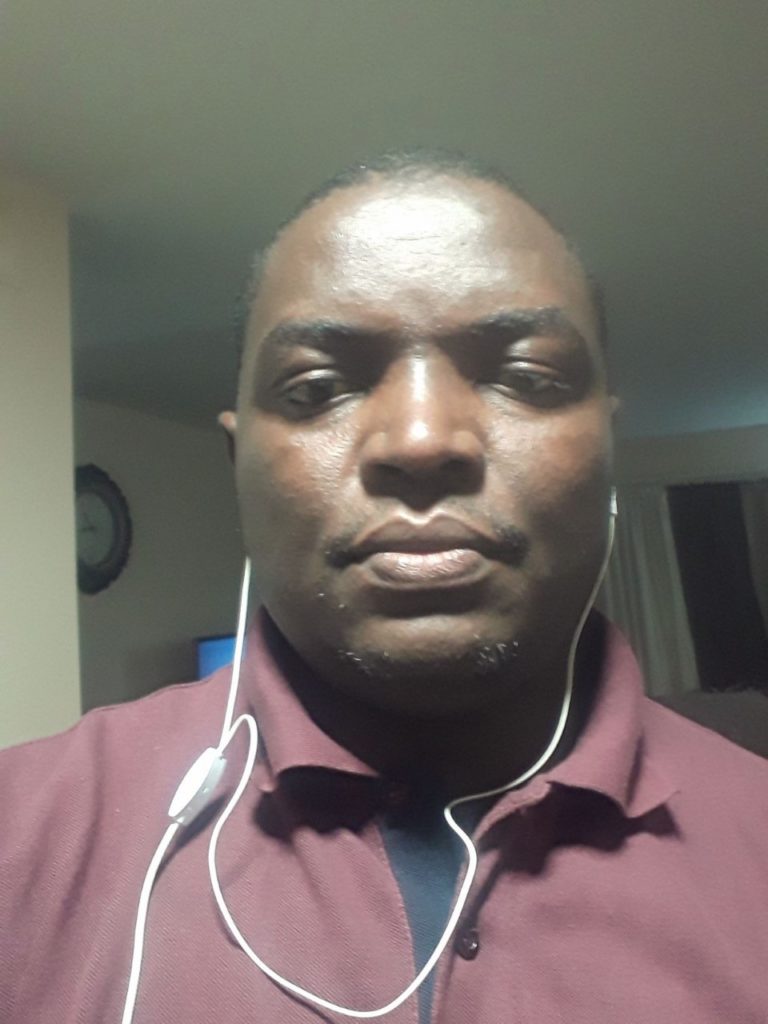 Handling the unexpected
Many residents' questions were routine and expected. So were their needs. They worried about their mail, bills, groceries, medicine and meals. Mayor Bruce Barry helped pick up the food tab, and laundry was sent out since the residents don't have facilities within their apartments.
But, there were also things that came completely out of the blue, just as Patrick cautioned her students during training.
One day, an SIU student learned that the beloved pet parakeet of one of the residents had passed away. Working with local officials and a kind local funeral home director, arrangements were made to bury the woman's pet and she was given a photo of the final resting place.
Sometimes, the students got inquiries they couldn't handle instantly so they quickly researched the answers. If a tenant didn't answer the phone calls, students reached out to connect, sometimes finding they had relocated to relatives' homes for the quarantine.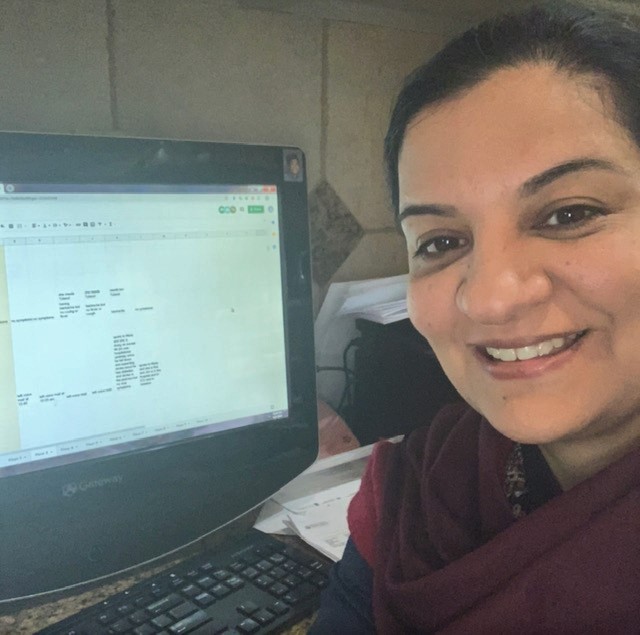 Nyomi Devine, a Brisbane, Australia, native who is wrapping up her final semester to complete her master of public health degree, really didn't know what to expect when she volunteered. She thought it would be a good way to provide assistance to the tireless healthcare professionals and gain experience.
For her, after handling routine questions, the phone calls and conversations became personal.
"I thoroughly enjoyed speaking with the residents," said Devine, who is also an SIU assistant soccer coach. "I often stayed and became someone they could vent to and share stories with. Their spirits and the stories they shared with me really warmed my heart. They appreciated my calls and looked forward to talking to me as much as I looked forward to speaking to them."
Forging connections
Mohammed Alshehri, a final-year doctoral health education candidate from Saudi Arabia, was also quick to volunteer. Alshehri plans to return to his homeland and teach public health and health education at Al-Baha University. He thought helping people in quarantine and understanding their needs would be a good learning experience to share with future students. But he was concerned that the apartment residents wouldn't engage with him.
Those worries, though, were unfounded as Alshehri quickly discovered; he soon established pleasant relationships with many of the 20 residents he checked on daily.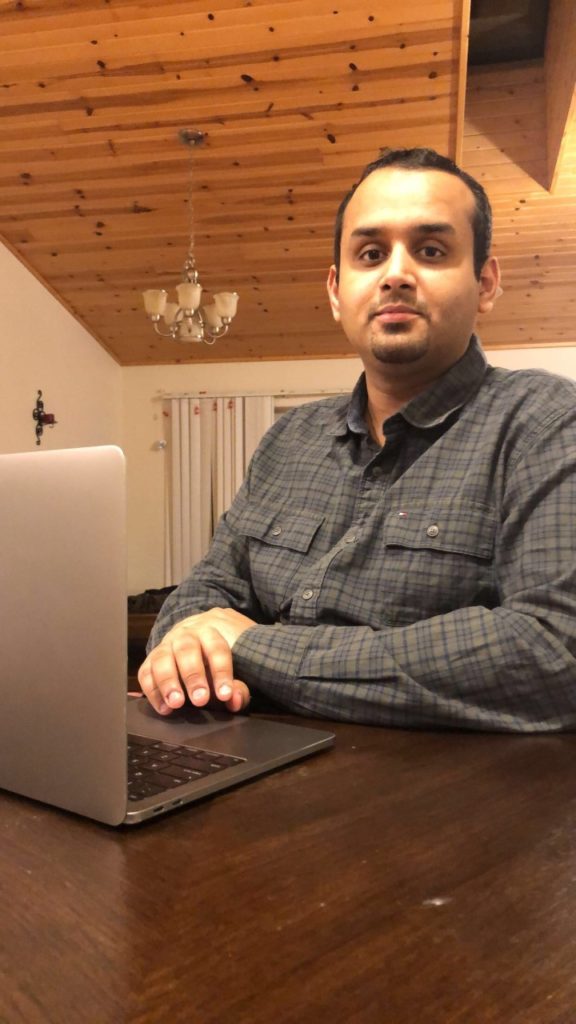 Surprising elements
"The most surprising thing to me is the amount of in-depth personal stories that were shared during our conversations," said Brione Lockett, who recently completed his dissertation defense to earn his doctorate in health education and a master's in public health concurrently. Lockett, who is from Arlington Heights, serves as a student trustee on the SIU Board of Trustees and jumped at the chance to take an active role in the effort.
The project is "an example that we are all connected in some way and when we treat people like they are family, we can get through anything," Lockett said. "We all can play a huge role in helping others."
This volunteer effort impacted Lockett and gave him a chance to get to know people he wouldn't have otherwise come in contact with. He has come to care so much for those he's been in contact with at Park Glen that one of his big concerns is "what happens when the calls discontinue and the participants and I lose the relationships we have built during the process."
Coordinated and time-consuming effort
Patrick was there every step of the way, helping her students as they helped others. The SORT team held online "huddles" each morning with Patrick giving advice and answering questions. Throughout the day, she and her students kept in touch via calls, email and texting.
In all, Patrick and the SORT team logged more than 278 hours helping the residents and officials of Christian County.
In addition to Alsheri, Devine, Lockett and Yuhaya, other SORT team members were Tishauna Edwards (master's of public health), Amna Ali (master's of public health), Julie Robertson-Brooks (master's of public health), Fanta Saidou (doctoral candidate in public health education), and
Ashley Moss (concurrently earning a doctorate in public health education and master's in public health).
From data to delivery
Students recorded information gathered during their daily calls on secure online spreadsheets, enabling the involved parties to confidentially access the data they needed to meet resident's needs and monitor their health and well-being.
Utilizing information gathered by the Saluki crew, the Christian-Montgomery Counties Emergency Management Agency team handled operations and logistics. A daily 4 p.m. drop brought food, medications, mail, newspapers and anything else the residents needed.
"We are very thankful for the students and their help. It's been invaluable. They've been a Godsend. It's been a logistical nightmare for us to meet the needs of the residents and answer their questions and I don't know how we would have done it without the students," said Kevin Schott, deputy director of Christian-Montgomery Counties EMA.
Utilizing new technology
The students also assisted in bringing mViva, a new mobile collaboration platform for public health, to the county. Developed by Medaware Solutions Inc., the software and accompanying app were made available to SORT and the health department. According to Dr. Tom Zink, chief medical officer of the company, mViva helps short-staffed public health departments with contact tracing, quarantine and isolation initiatives, improving collaboration and efficiency. About 10 residents indicated interest in using the app to assist the health department with tracking, but implementation hadn't been enacted as yet, although it is now available for future use in Christian County.
"I was very impressed with the students," Zink said. "They are advanced scholars who are very well suited to contribute and excel in their field. It is evident they were all very solidly trained by SIU." He said the tenants also gave rave revues to the students.
"The students and residents really bonded," Zink said.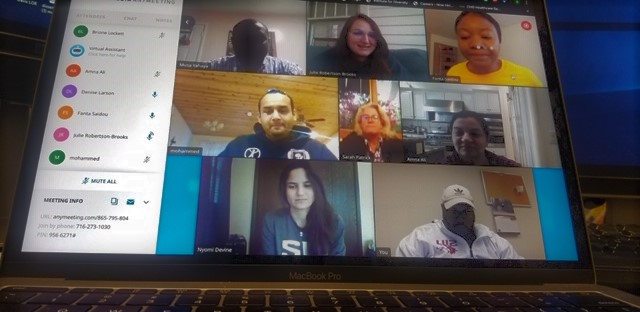 Quarantine lifted
The news that Park Glen Apartment Complex residents were anxiously awaiting came Sunday evening. The two weeks in quarantine worked; there were no new cases of COVID-19. Nursing staff checked each resident and the all-clear was given. The quarantine was lifted.
"You did it!" Patrick informed her students via email. "You ushered an apartment building filled with truly frightened and uncertain residents, who had seen ambulances come and go with their neighbors, through their 14-day quarantine!"
She praised the SORT team for giving so freely of its time and energy to serve a vulnerable population as they learned more about what it means to be a public health worker in a stressful, real-life situation.
Patrick said Park Glen residents have been very appreciative, too. One texted, thanking her Saluki caller for working so hard, checking on residents and being so kind. Another, a parent of two SIU alumni, said these students "make me proud."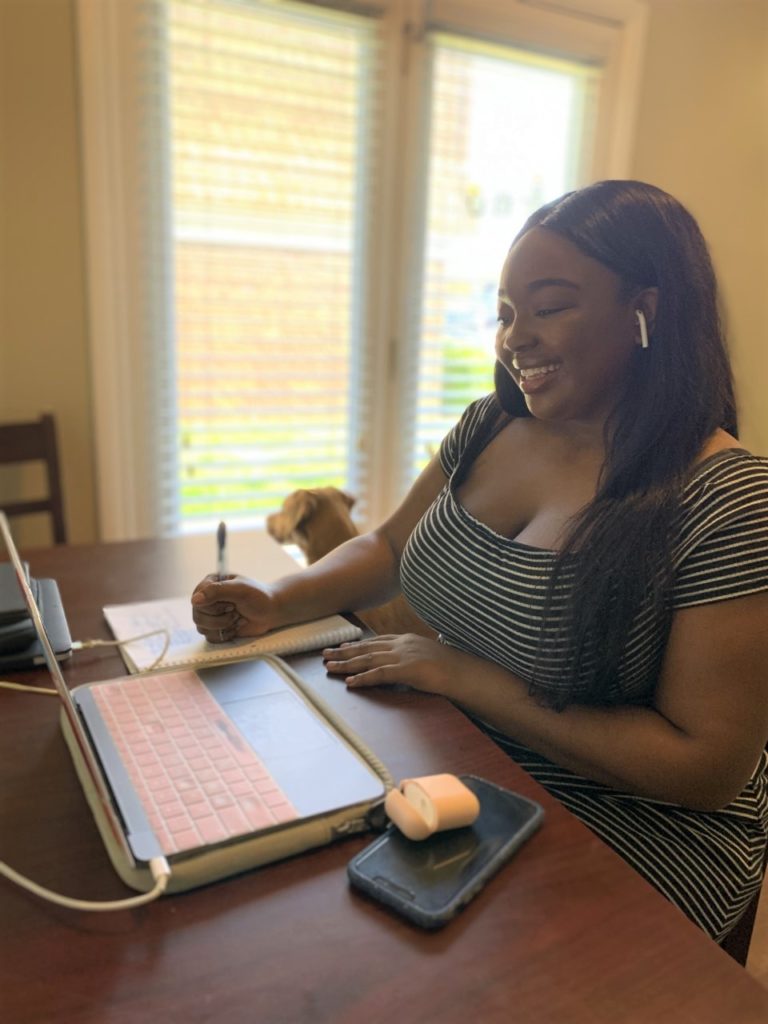 The work was time-consuming and at times hard, students said, but it was also an incredible experience.
"I never expected to build relationships with the residents, but I did," Tishauna Edwards, a first-year master of public health student from Dolton, said. "I looked forward to calling and they looked forward to receiving the call. In my photo, I'm smiling because so many residents made me laugh and I am so happy they have reached the end of the quarantine."