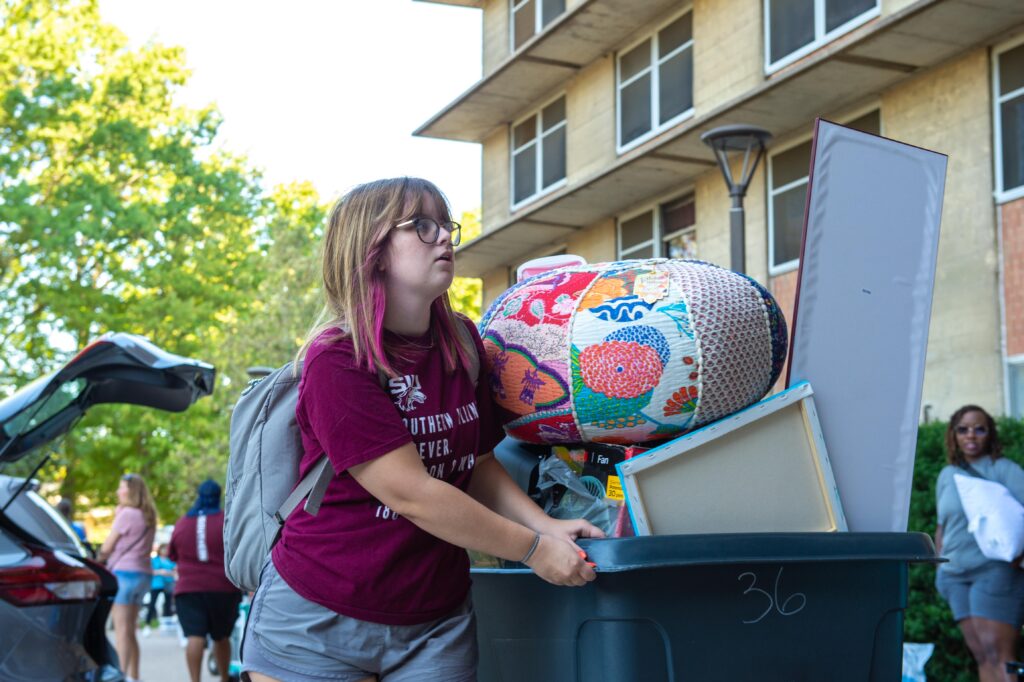 You're all packed and ready to move out on your own. But are you ready for the move-in experience?
You'll be one of the thousands of other Salukis moving onto campus within a few days, so it can be overwhelming for some.
We hope these tips will help make your move-in easy & exciting.
Avoid overpacking large containers—This will make them very heavy and hard to carry. Instead, pack medium and small-sized containers that are more manageable. Remember, if you are moving into West Campus, there are no elevators, so plan on taking the stairs if you are on floors 2-3. 
Avoid loose items—When you are moving in there will be volunteers to help carry your items to your room. Loose items can make things awkward. Put things like pillows or artwork inside your trash can, laundry basket, or reusable shopping bags.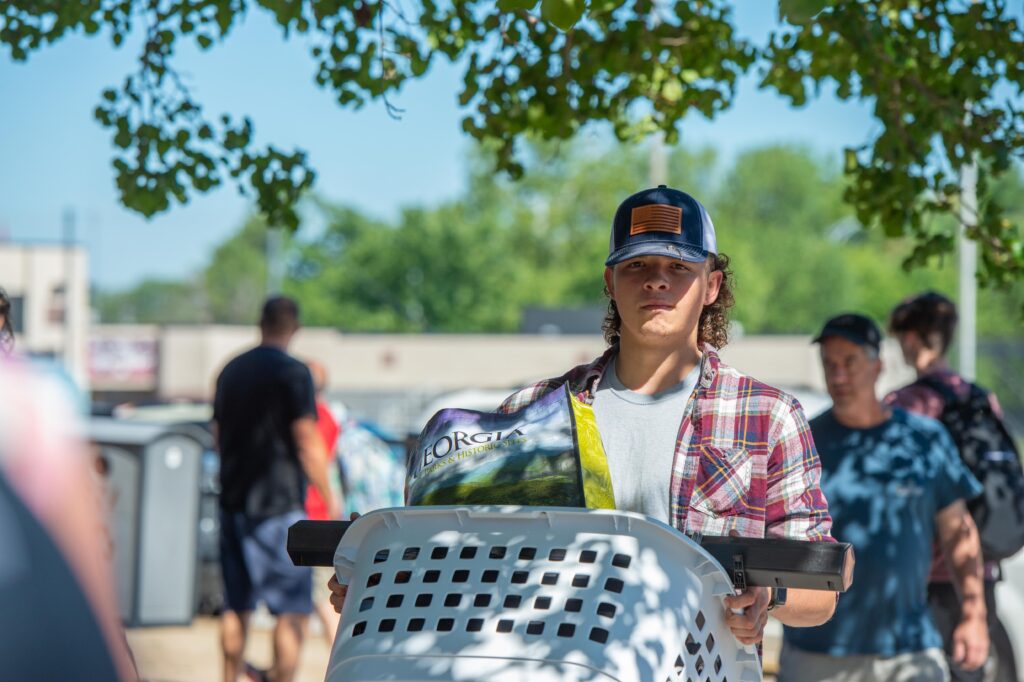 Bring some wheels— If you have access to a dolly, hand truck, or moving cart, bring it with you for a faster move-in experience. There will be some available to borrow, but the lines can get long.
Label items with name and room number—As mentioned in #2, there will be volunteers helping to move your items to your room, so this will help them know where they are going. It will also help you differentiate your items from your roommate's.
Easy access– Make sure you know which box contains things you will need for immediate use such as anti-bacterial wipes, soap, toilet paper, surge protectors, a first-aid kit, Aspercreme/Bengay(for your parents, auntie/uncle, grandma/grandpa, or whoever is helping you move in), and snacks for everyone!
Check out the housing website for more information about when you can begin moving in and where to get your student ID which you will need to move in.