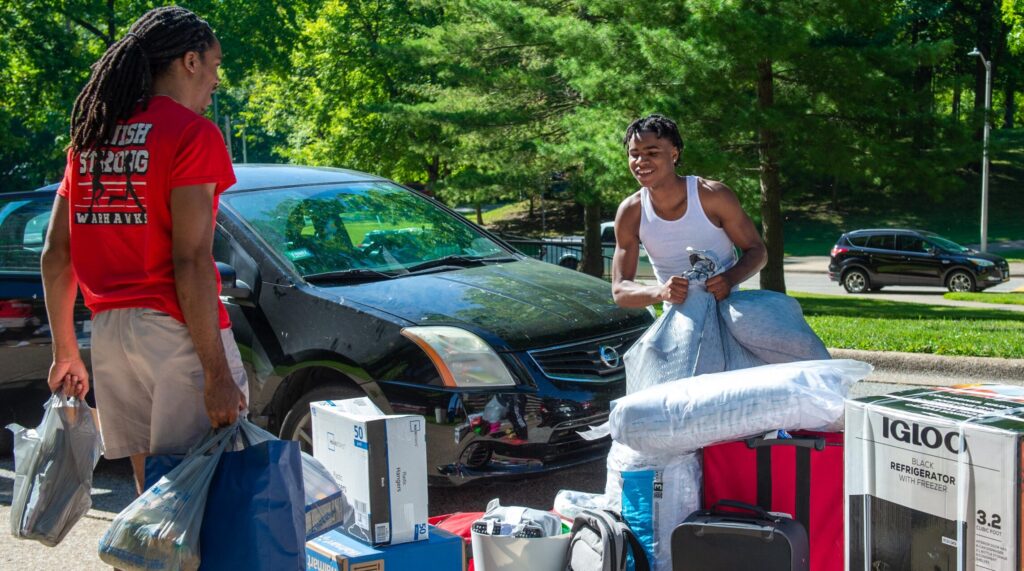 Moving away from home to go to college can be an exciting and stressful time! We have some tips to help make this a stress-free and fun experience for Salukis coming to Carbondale!

Before you actually start packing, it's a good idea to make a list and check it off as you pack items away. That way, you'll know what you've packed, and hopefully won't bring too much stuff.

Space in the residence halls is limited… especially if you have a roommate. Bring about half of what you think you will need.

If you know you will be going home in a couple of months, you may not want to bring your warmest winter clothes just yet. And when you take that trip back home, you can take your summer clothes and bring back your winter wardrobe.

10 things you should consider bringing

1. Cleaning supplies- Most roommate conflicts stem from disagreements about cleanliness, so this can help you keep the peace and keep your room clean.

2. Command strips and stick tack- You will want to be sure you have this on hand to hang up your favorite pictures and/or hooks on the walls. These products will not damage the walls and will be easy to remove.

3. First-aid kit- Better to be safe than sorry!

4. Eye mask, ear plugs/ noise-canceling headphones- These things will help you modify a shared environment to your liking. If your roommate stays up late and you want to go to sleep, an eye mask can help as can earplugs or noise-canceling headphones. Similarly, if you like to watch TV to go to sleep but your roommate likes it quiet to fall asleep, noise-canceling headphones can allow you to fall asleep while listening to your favorite show and being a courteous roommate.

5. Fan- This can help if it gets hot in your room, and it can also help if you need some white noise to fall asleep. Even though all the residence halls at SIU are air-conditioned, there are times when they may get warm, so a fan can be a lifesaver.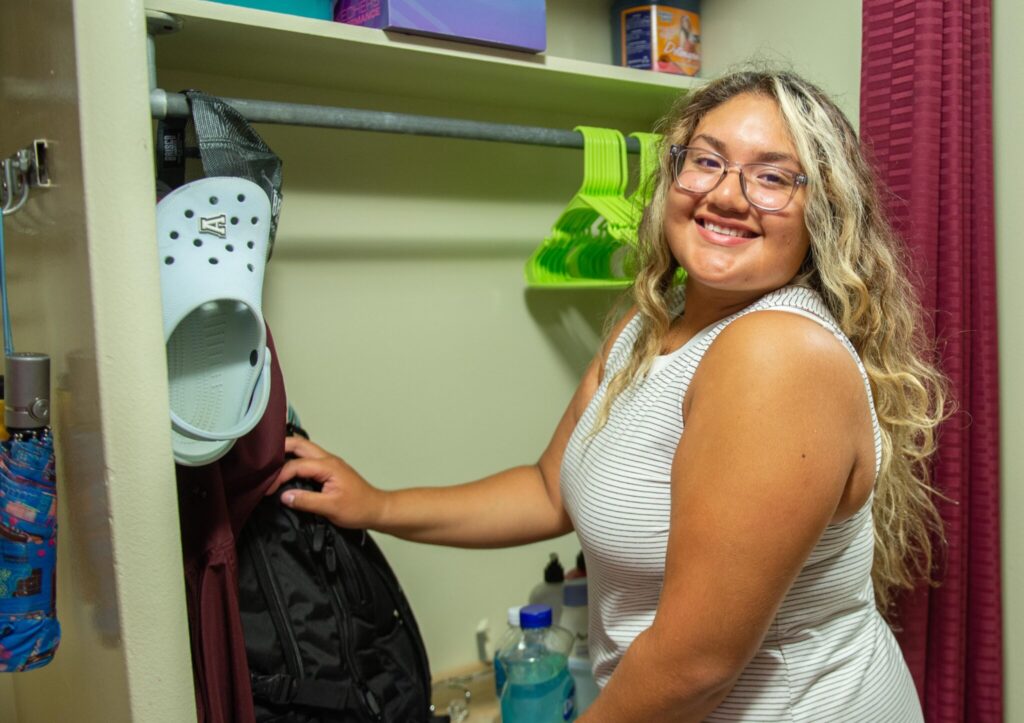 6. Smart storage solutions- These are going to be critical when trying to keep a shared small space tidy. I recommend solutions that double in function and fit in traditionally unused spaces, such as an over-the-door mirror that doubles as a jewelry holder or an over-the-door shoe holder. There are also bins that fit under your bed, and not all hangers are created equally- if you get the thinner hangers, you can hang more clothing.

7. Laundry supplies- Luckily, you don't have to pay for laundry in the residence halls, but you have to do it yourself, and that involves lugging it from your room to the laundry area. A basket/bag will help with that process. And don't forget the soap.

8. Mattress cover/topper- Not only is this recommended for sanitary reasons, but it can also add to your level of comfort.

9. Mini Fridge/Microwave- If you have a roommate, you should coordinate so that you don't end up with duplicates. This will allow you to eat and drink during times when the dining hall may not be open.

10. Reading lamp- This can help for those late nights when you want to study, but your roommate wants to sleep.


All these suggestions are in addition to the things you will undoubtedly bring to feel at home such as your laptop, notebooks, pens, highlighters, clothing, shoes, backpack, personal photos and/or souvenirs, etc. Here is a more comprehensive list of recommended items.

Just remember that you may want to leave your most prized possessions at home, so they don't get damaged or lost. We can't wait to see you at move-in! Go dawgs!