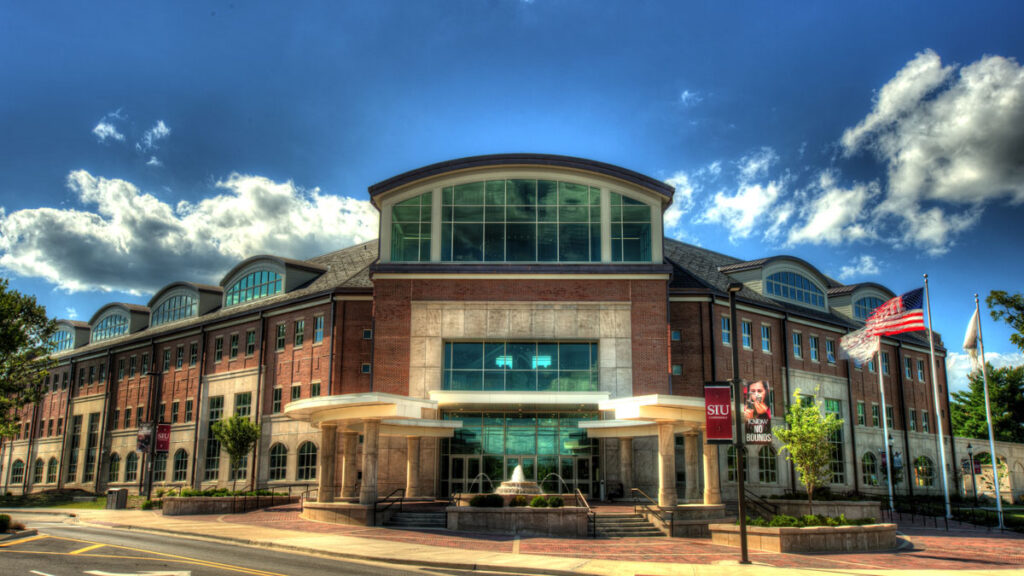 Cody Suddeth was determined to make the most of his college experience while attending Southern Illinois University Carbondale. The first-generation Saluki did that by getting involved in activities both on- and off-campus while also maintaining a 3.92 GPA and working in the undergraduate advisement office for the College of Agricultural, Life and Physical Sciences.
His hard work, determination, positive attitude and leadership skills resulted in the Steward, Illinois, native's selection as SIU's 2021 Student Employee of the Year.
Multi-year campus employee
Suddeth worked all four years in the office and said his favorite part of the job was working with the advisers and the students.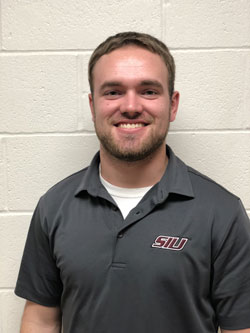 "The College of Ag advisement office is one big family that always works to make anyone feel comfortable enough even just to come in to visit," Suddeth said.
Suddeth elicited praise from his supervisors for creating an atmosphere of camaraderie and teamwork as well as for his "stellar skills when it comes to utilizing technology" and his "trouble shooting" of computer issues in the office.
"Cody has the keen ability to resolve any issues within the advisement office," said Kim Doellman, the school's chief academic adviser who nominated Suddeth for the award.
Involved in campus life and much more
Suddeth excelled academically and in numerous other arenas despite juggling a most challenging schedule. A member of the University Honors Program, he got involved in special learning experiences and research, and he was chosen to participate in the School of Agriculture's AGbassadors program, visiting area high schools and meeting local teens. He was selected as a National FFA Convention intern, representing the university at the national convention, and worked as an independent contractor for the Illinois Foundation FFA. He was active in FFA while attending Indian Creek High School and served as an elected state FFA officer after high school graduation. Suddeth also served as the Collegiate Farm Bureau public relations executive and represented all SIU agriculture students for two years as the undergraduate student government senator for agriculture.
On top of that, Suddeth worked part-time as an associate editor for White River Junction Productions and also held a variety of other off-campus jobs.
"Cody is very passionate about his interests and is always looking for creative ways to expand his knowledge base," Doellman said.
SIU prepared him for the future
Suddeth graduated with high honors in May with a bachelor's degree in agriculture systems and education, specializing in agricultural communications. He immediately launched his career with BNSF Railway as part of the management trainee program. After completing the program, he will become a train master at the Alliance, Nebraska, terminal.
Suddeth said working on campus he learned the importance of being flexible and handling change well, especially after the pandemic hit and student advisement became more complicated. He notes that those skills will serve him well in the future.
"Adapting and making drastic changes on the fly are important skills to have when working for the railroad," he said.
Additional students honored for 2021
These students also earned nominations for this year's Student Employee of the Year award:
Reed Jostes, a senior agribusiness economics major from Maroa, nominated by Susan Graham, College of Agriculture, Life and Physical Sciences.
Krystal Rodriguiz, a May bachelor's degree graduate in social work from Chicago, nominated by Nathaniel Fortmeyer, Library Affairs.
Savannah Valerius, a senior nursing student from Elkville, nominated by Sam Perry, SIU School of Medicine.
University honors student worker supervisors
SIU recognized Masasha Boyd as the Student Employment Supervisor of the Year. Boyd is the admissions and records officer for the Registrar's Office and was nominated by Tamara Workman, director of the office.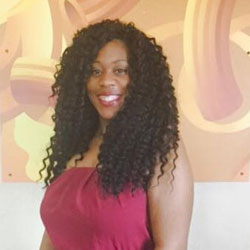 Workman praised Boyd's exceptional supervisory and training skills, the efficient office operation, the high quality of customer service she provides and the good example she sets for student employees.
"Ms. Boyd is kind and considerate in all that she does and with whomever she is speaking," Workman said. "Her empathy helps our student workers, as well as our customers, feel as though they are valued and their concern is of the utmost importance to her, the Registrar's Office and SIU."
Boyd has worked at SIU nearly four years and said she enjoys working with students and getting to know them and their unique personalities. She said she is impressed with how well her student workers balance their schoolwork, campus jobs and social lives while still being friendly, helpful and professional. Workman gives Boyd much of the credit.
"Ms. Boyd assures our student workers are trained and informed with the latest policy, procedure and staffing concerns," Workman said. Mona Martin, office administrator for the Office of Student Engagement, was also a nominee. She was nominated by Tracy Lake, accountant II in the office.