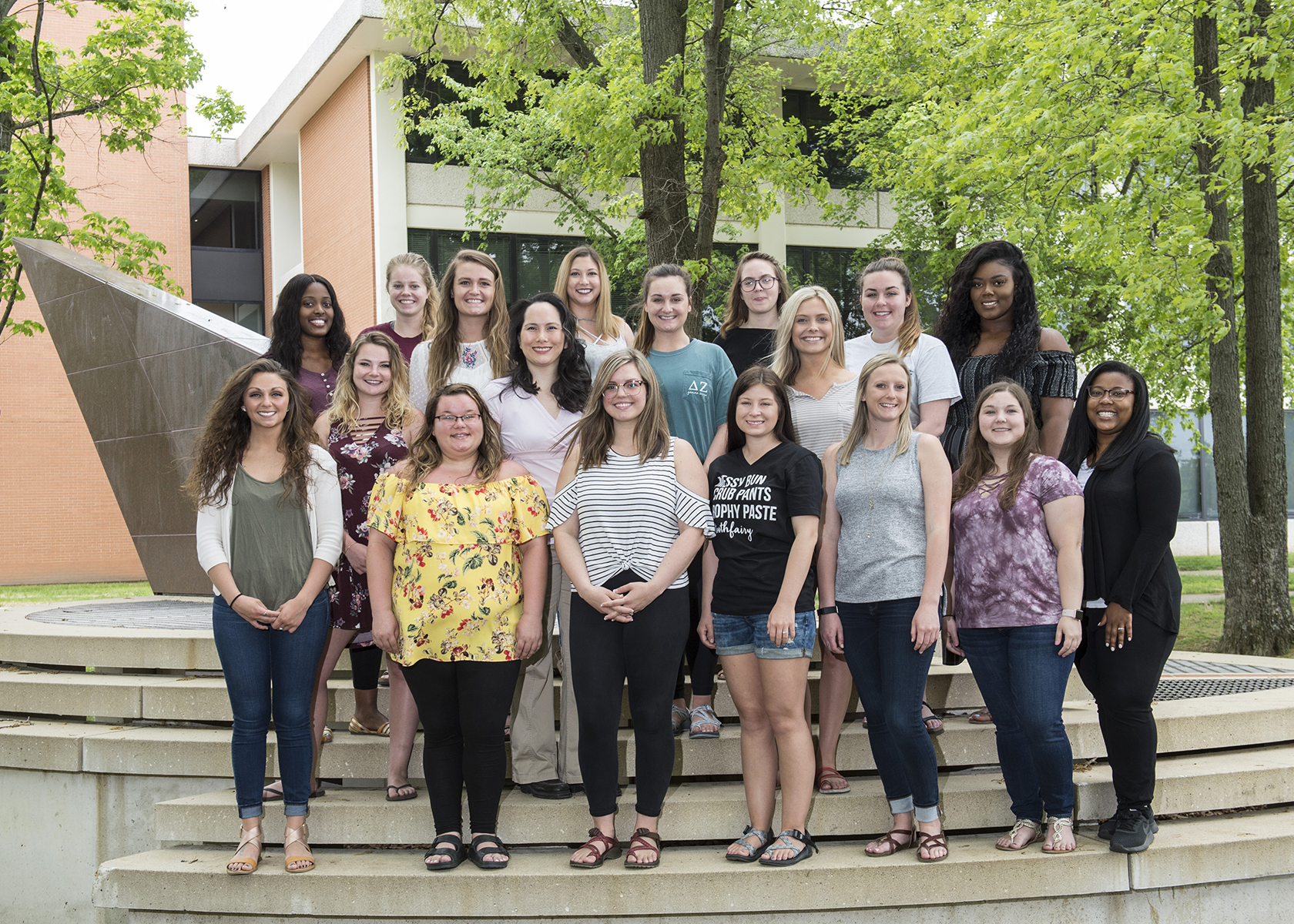 A group of 20 Southern Illinois University Carbondale's spring 2018 dental hygiene graduates are also the first in the program to complete additional online certification developed by the American Dental Association.
Community Dental Health Coordinator(CDHC) certification will assist graduates working in a federally qualified health center, community health center or underserved populations, said Jennifer Sherry, an associate professor in the dental hygiene program.
Sherry and Faith Miller, an associate professor in the program, started the online program with students about nine months ago. Working through the university's Desire2Learn online management system students completed assignments within six modules:
Dental advocacy and outreach
Communication and cultural competency
Interviewing skills
Legal and ethical issues
Financing and payment of dental care
CDHC Internship, which is completed through the SIU Dental Sealant Grant program.
"We actually wanted them to have the extra certification to be a benefit, not only to their patients but to the public health sector," Sherry said. "It's really important to be cross-trained and be able to have the abilities to really be able to work as part of a team. Public health is different than clinical practice. You have a different clientele and you have different needs that present themselves."
Sherry emphasized that much of the CDHC material is already included in the dental hygiene program's community dental health course.
"(The certification is) building on the existing curriculum content and includes further development of their skill sets," she said.
A second CDHC cohort with 29 students will finish in the spring 2019 semester. A plan in the near future is to administer the CDHC curriculum through Conference and Scheduling Services at SIU as a continuing education course for registered dental hygienists.
Accredited by the Commission on Dental Accreditation, SIU's program remains the only one in Illinois that offers a four-year dental hygiene bachelor's degree in the state. The program also offers an online degree for present dental hygiene professionals.
The 20 graduating seniors who completed the CDHC certification, with hometown are:
ILLINOIS:
Arlington Heights: Jenna Pecora.
Ashton: Marissa Asbury.
Chicago: Ryann Cohan.
Chicago: Quinshawnta Washington.
Greenfield: Kennedy Cole.
Harrisburg: Hannah Rodgers.
Litchfield: Sarah Pritchard.
Mattoon: Briannae Saunders.
Monticello: Stephanie Sass.
Mount Carroll: Clare O'Connor.
Quincy: Abigail Janssen.
Skokie: Mercedes Choque.
Sycamore: Caila Lee.
ARKANSAS
Mountain Home: Morgan Howell.
CALIFORNIA
Laguna Hills: Jacqueline Blackburn.
INDIANA
KENTUCKY
MISSOURI
St. Charles: Summer Pauley.
St. Louis: India Riggins.
TENNESSEE
Clarksville: Andrea Hart.
Edited 5/15/2018: Corrected typos