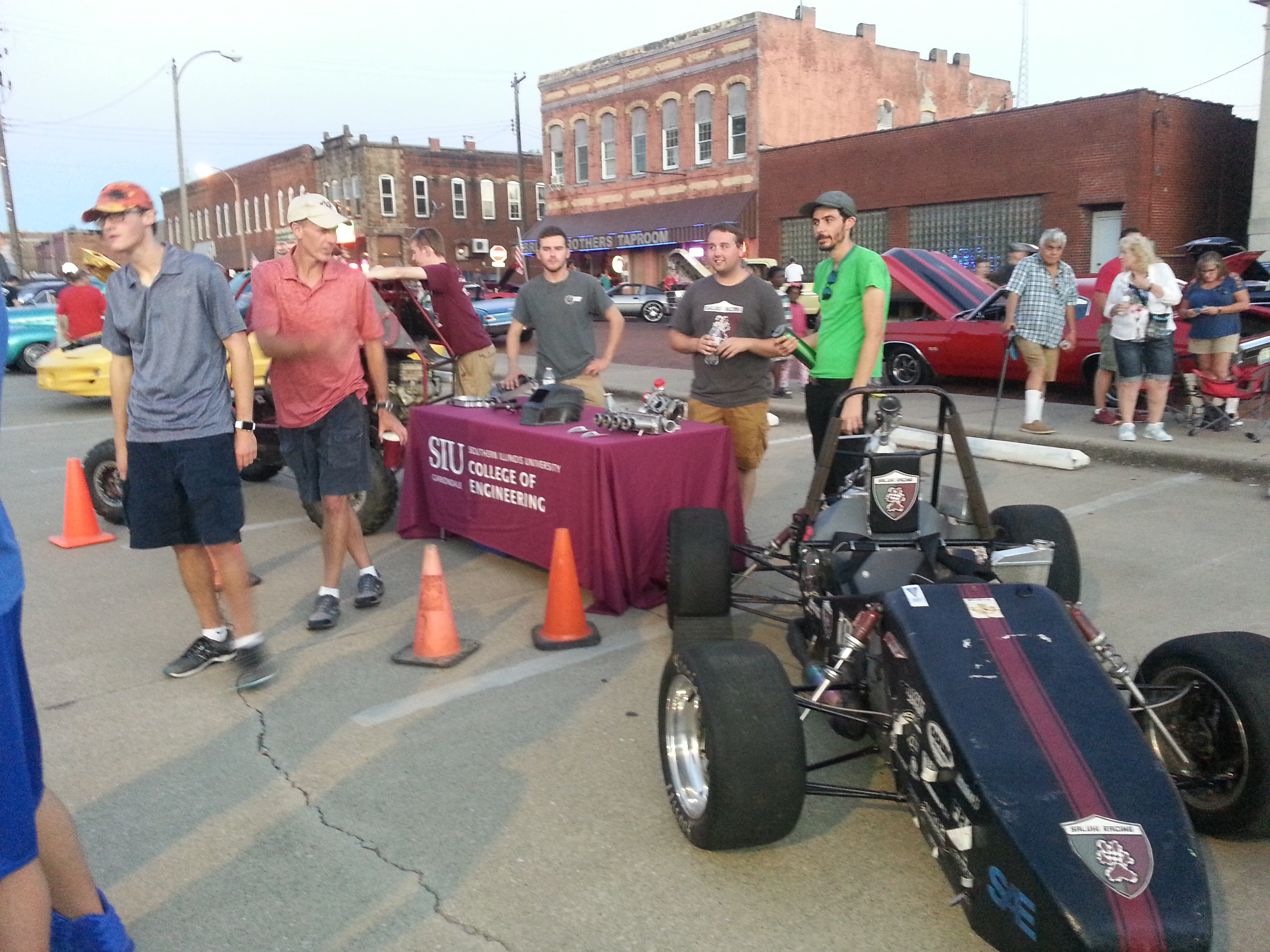 Two student engineering organizations lit it up at a local community's celebration of under-the-hood muscle over Labor Day weekend.
SAE Saluki Baja and Saluki Formula Racing teamed up at a cruise night in Murphysboro, just a few miles west of Carbondale. The Registered Student Organizations aimed to raise their visibility but also to spread the good word about SIU's top-flight engineering programs that cater to auto enthusiasts.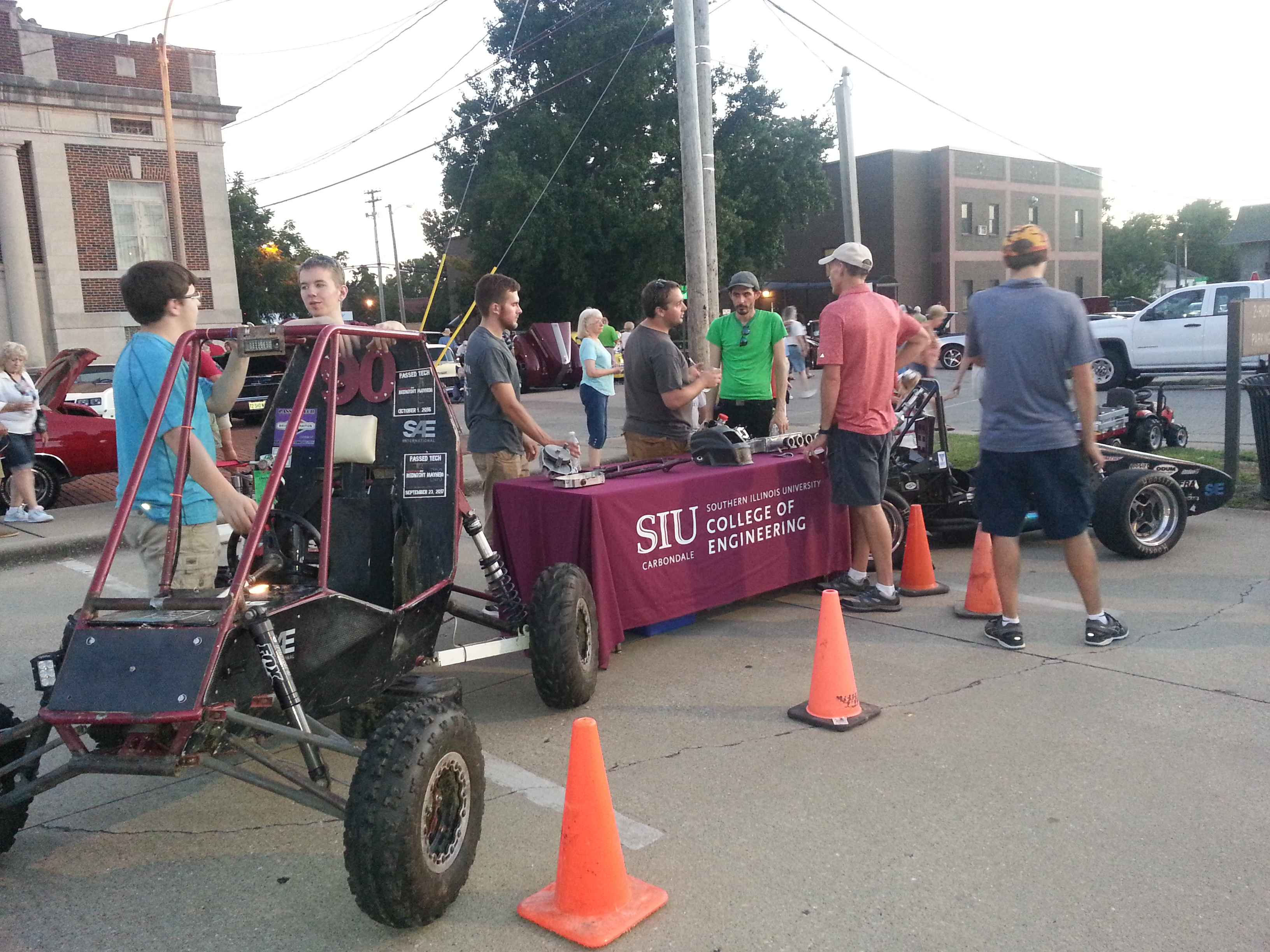 SAE Saluki Baja is a design team that focuses on building an off-road Baja car they race at an intercollegiate competition, which is sponsored by the Society of Automotive Engineers.
The car and driver are tested through a series of tough, off-road courses to judge the performance and durability of the car and driver, said Tim Attig, a senior laboratory mechanic with the SIU College of Engineering.
Saluki Formula Racing designs and builds an F-1 style race car to take to intercollegiate competitions, as well. At this competition, the drivers are tested in challenging autocross and endurance racing, Attig said.
Attig said there were a couple of reasons the teams wanted to attend this event, including educating the community about the opportunities that SIU gives its students.
"When we meet young kids they often decide to come to SIU so that they can be members of our teams," he said. "These are great recruiting opportunities."
Members of both teams also recently participated in move-in day, in which they helped new and returning students move into residence halls on campus.
"We also volunteered to help show new students and their families around campus, to demonstrate that students at SIU care about giving back to the community and helping each other," Attig said.
Diverse skill sets needed
Being a member of the teams is a challenging and rewarding experience, and members who possess diverse sets of skills are needed for design and manufacturing of the vehicles.
"The teams face many challenges beyond designing and manufacturing," Attig said. "We also must raise money for our team as well as plan the logistics of attending competition. For this reason, it is important to have members from many backgrounds."