Celebrating SIU's Saluki TRADITION, Saluki PRIDE and Saluki PROMISE for SIU's 150thAnniversary, This Is SIU is publishing a monthly feature detailing the past, present and future of notable places, events and people on campus.
Nestled in a corner of Faner Hall, University Museum's mission since 1874 has been making creativity and scholarship visible to the Southern Illinois region.
Utilizing 10,000 square feet and two halls, the museum is regularly transforming each semester. For curators Susannah Munson and Wes Stoerger, the goal is to keep the spaces fresh with displays that last six weeks to three months before being rotated out.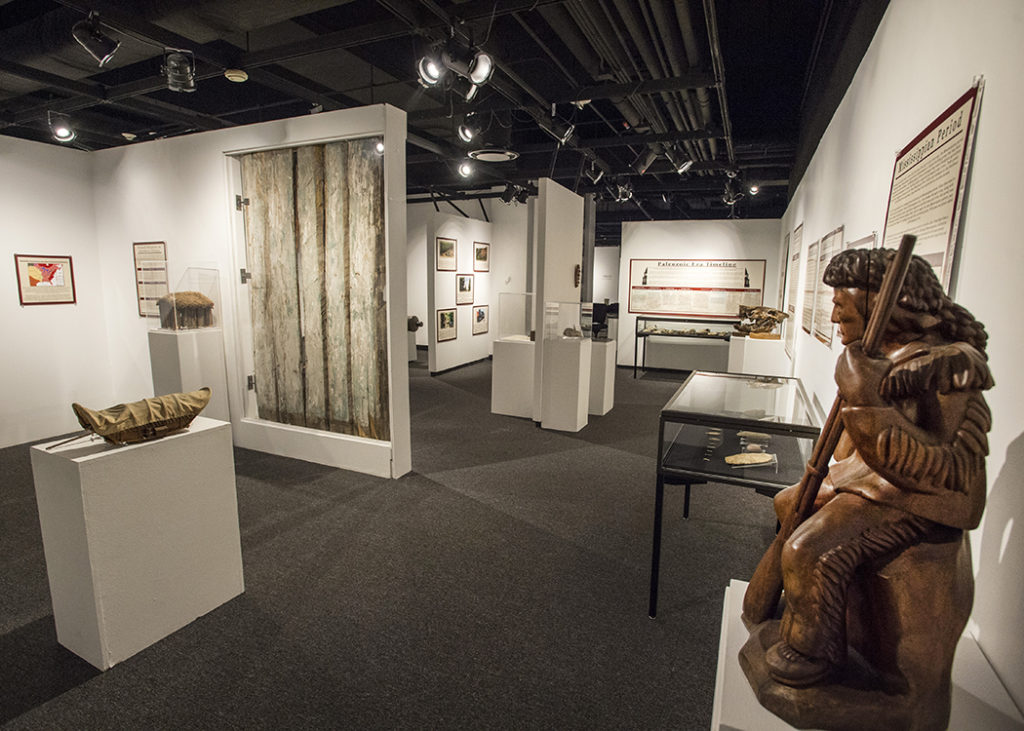 About 25 unique exhibitions each year
As students were concentrating on final exams in early to mid-December, the turnaround had already started for the museum's next exhibit in January, leaving Munson and Stoerger each day fulfilling roles including craftsmen, real estate agents and beyond to keep the museum humming.
"We do about 25 unique exhibitions every calendar year," Stoerger said. "And that doesn't count the MFA (master of fine arts) shows. We have 11 total gallery spaces and we try to give people who come here a different look each time."
Munson and Stoerger note that there will be more political exhibits popping up. A selection of 20-foot-long murals highlighting all of the craziness of world politics is being taken down, set to be replaced by watercolor paintings by Mary Pachikara.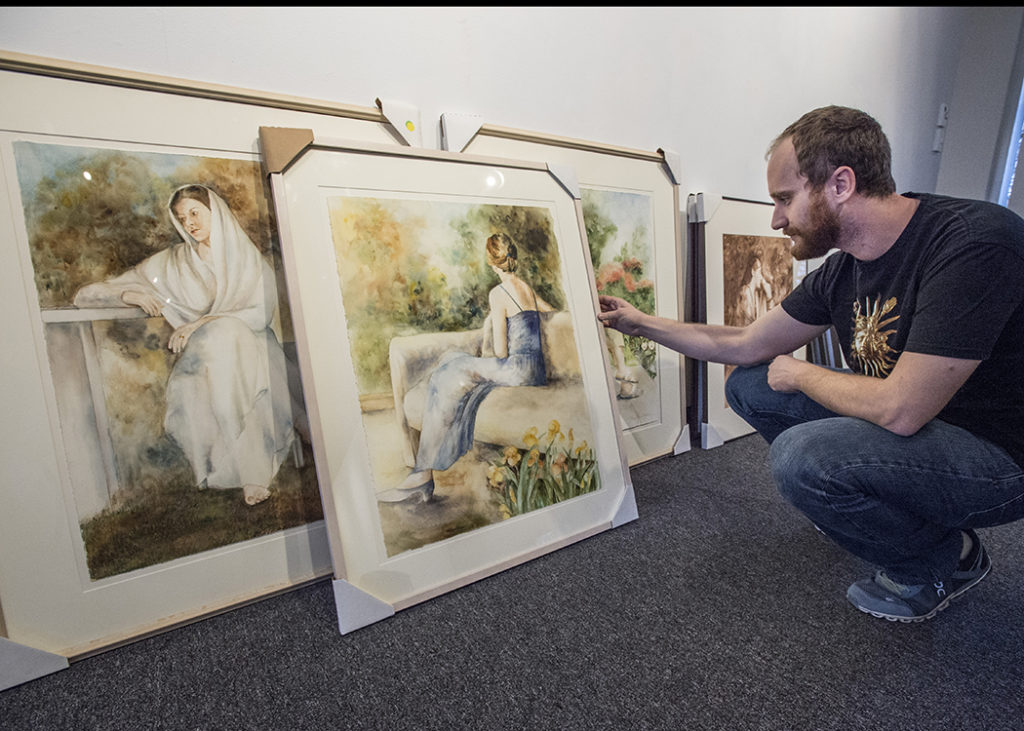 Recent work included turning a room that was painted pitch black in early December to white by the end of the calendar year for an entirely different display. Temporary walls also need to be reshuffled.
"It's a lot of work," Munson said. "But it's also fun here to constantly be looking for ways to use the spaces. We think you'll find something you really love, whether you were looking for this specific spot of Faner Hall or not."
Admission to the museum is free and open to the public. The museum is open Tuesdays-Fridays from 10 a.m. to 4 p.m., and Saturdays 1-4 p.m.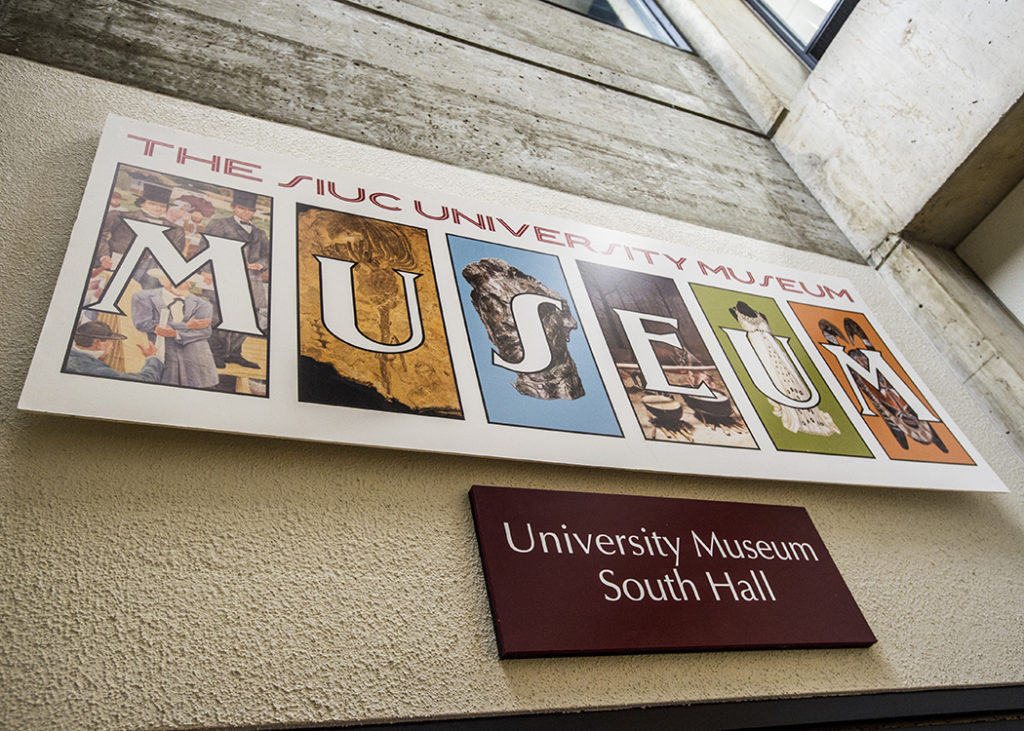 Captures and illuminates the human story
Opening a window on who we are and where we came from, the museum happens to be one of the oldest institutions on campus. It was a proud part of SIU's legacy as a teachers' college.
First opened as a natural history museum in 1874, University Museum has evolved into a teaching museum that represents the humanities, sciences and the arts. While the focus is on Southern Illinois, the humanities collection includes ethnographic materials that allow the space to share the world with a diverse campus and a region that is isolated from urban centers.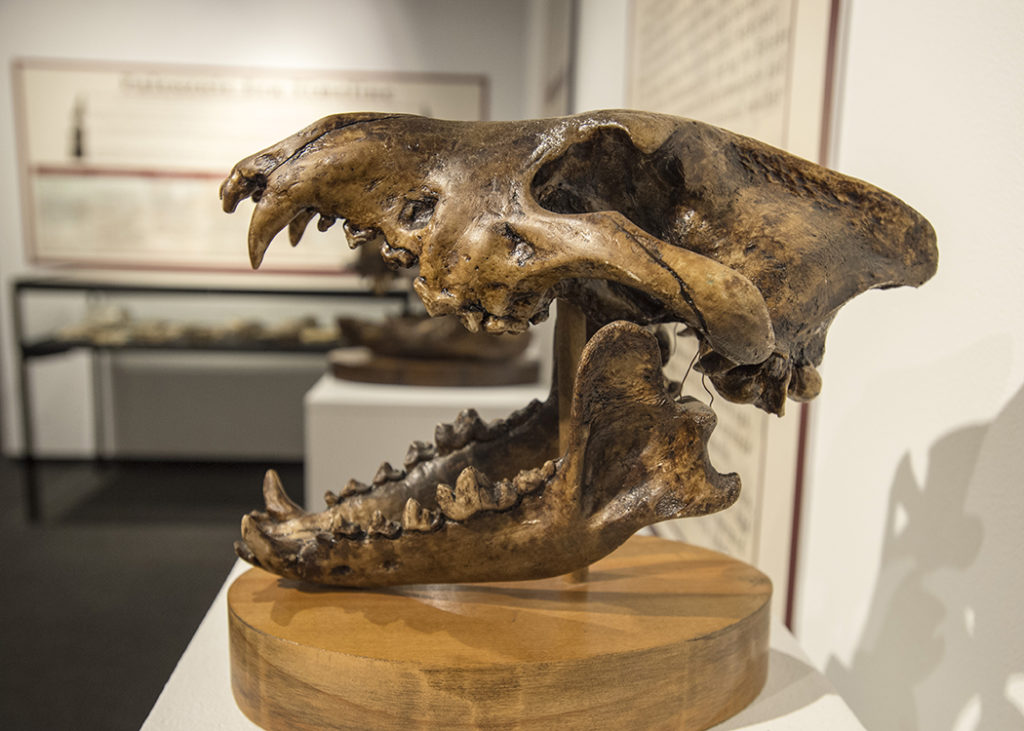 "We had lots of taxidermy from those early days," Munson said with a smile and she reflects on the museum's initial in-house creations.
With a total collection of more than 75,000 objects, the museum's collection starts with the birth of SIU 150 years ago. ​The museum's SIU history collection includes pieces of Old Main, President Daniel B. Parkinson's walking stick, President Delyte Morris' Eames chair, cheerleading uniforms, yearbooks, mascot costumes and more.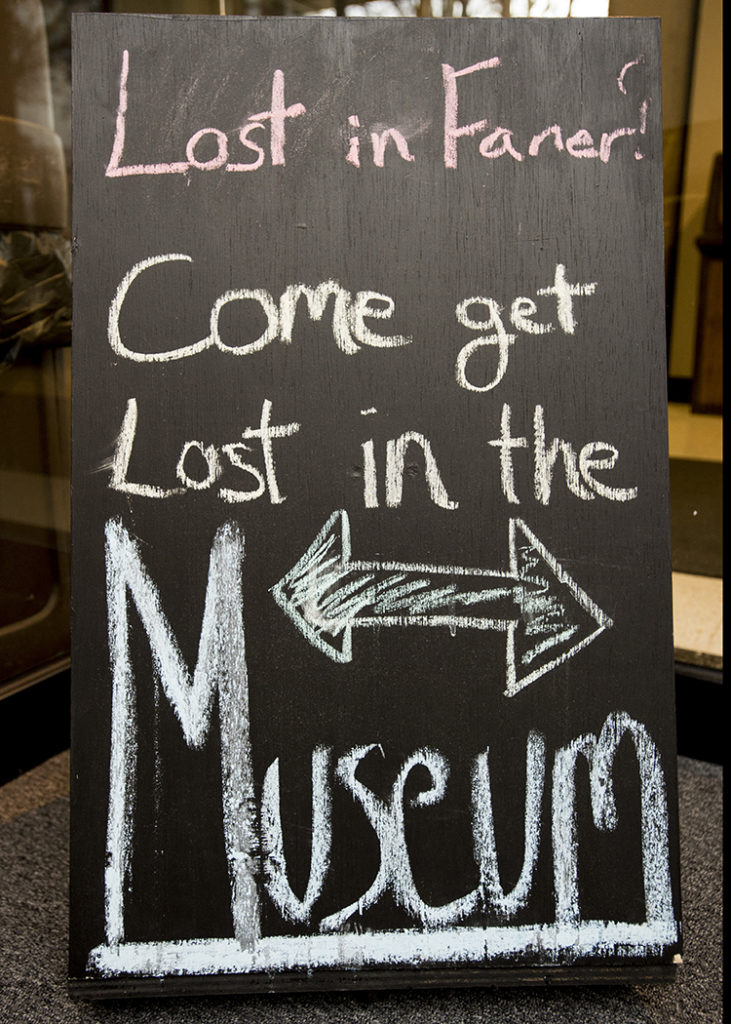 Atrium Gallery provides important connection
"This is the trickiest end of the building, because you can't cut through," Stoerger said. "Museum staff spend the first couple of weeks each semester handing out a lot of maps."
The museum boasts several facilities. Connecting the Mitchell Gallery and the Continuum Gallery to the central lobby is the 120-foot long, two-story Atrium Gallery, where a variety of folks wind up after walking through a set of glass doors. They're looking for a particular room or hallway, and have found something incredible.
This dramatic atrium space frequently displays sculptures from the museum's excellent collection of 20th Century sculpture as well as changing exhibits by visiting artists.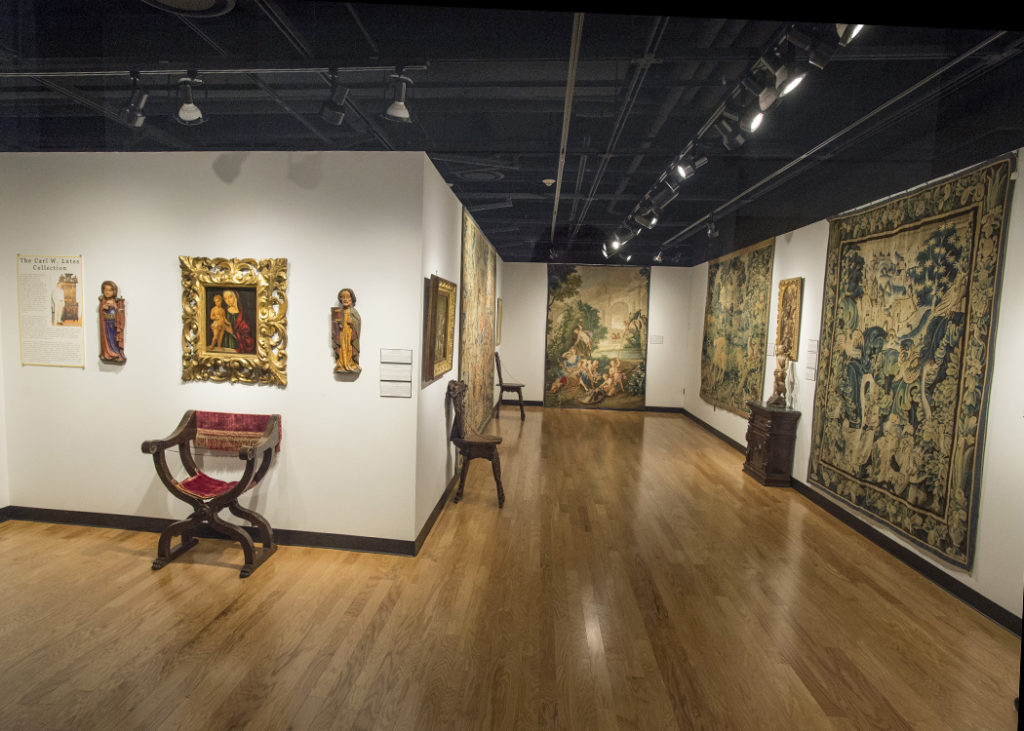 Museum rotated around campus
The museum has rotated around campus but found its home in 1974 in Faner Hall, occupying the first floor of building's north wing. With each new semester, Stoerger has an opportunity to showcase the museum's offerings as lost visitors to Faner Hall wind up finding something special.
The museum features two permanent exhibits: The Carl W. Lutes Gallery and the Southern Illinois History Gallery.
There is also a beautiful outdoor sculpture garden just outside the Mitchell Gallery.
Artists represented in the garden include Aldon Addington, Richard Hunt, Dan Johnson, and Ernest Trova. Also in this location is the lovely Japanese Garden, the Kumakura Garden, and the Dorothy Morris Garden.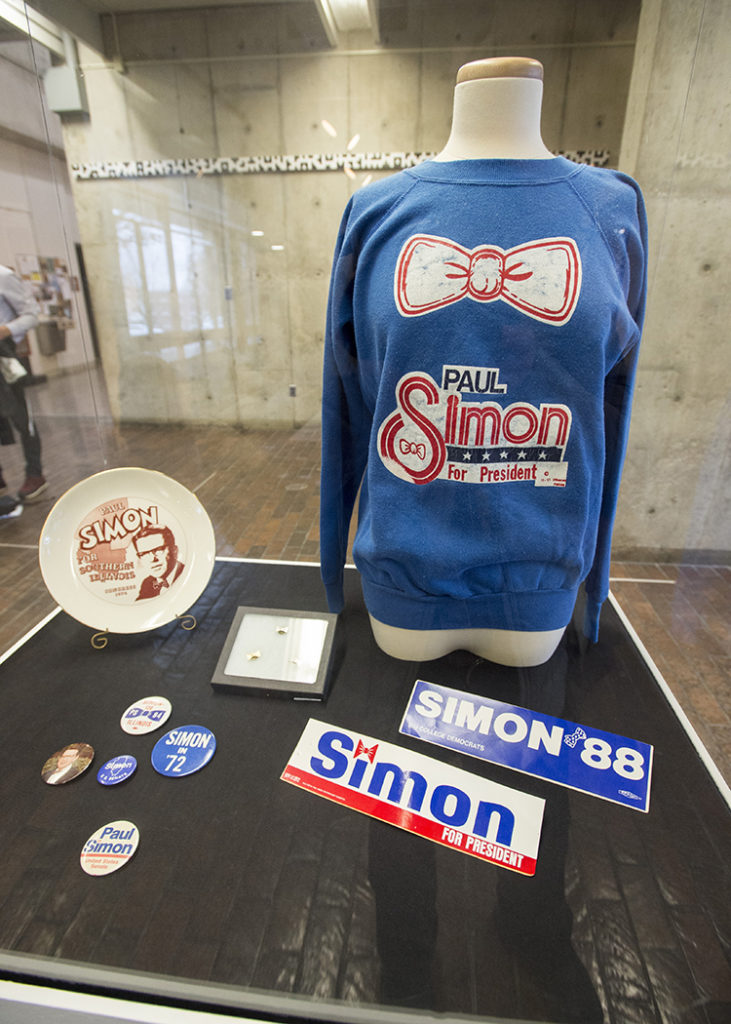 On tap: celebration of women; political exhibits
As the university wraps up its 150-year anniversary in spring 2020 among the museum's exhibits will be a celebration of women and a look at politics and rock and roll.
Another exhibit is a watercolor exhibit by Mary Pachikara. The artist of the murals is a Chinese American artist and SIU Carbondale alumna, Yingxue Zuo.
Other planned exhibits include a campus-produced fashion display and a celebration of the Shawnee National Forest. The national forest exhibit comes on the heels of a well-received "confluence ecology" display last fall. The two-month exhibit featured 16 artists of international acclaim that provided a glimpse into the importance and impact of the area's river region.