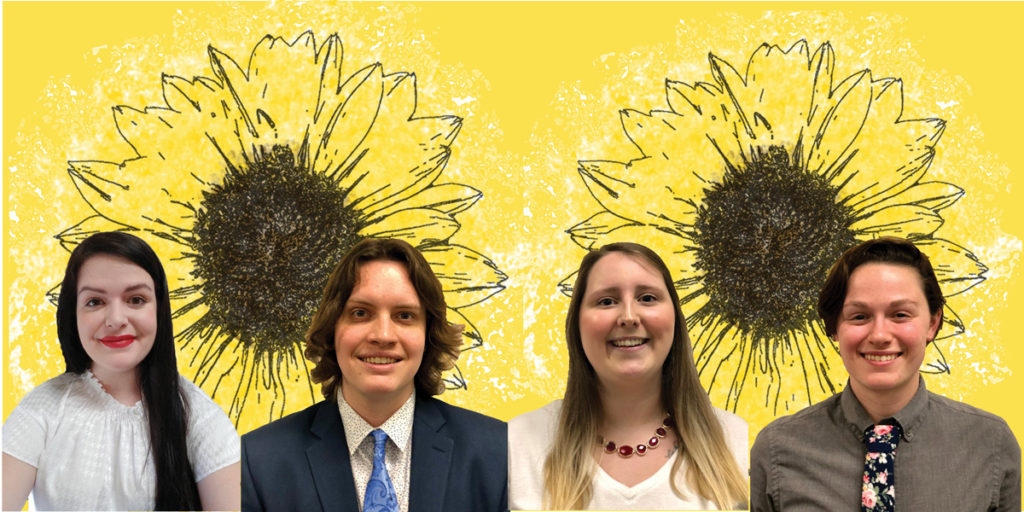 Students from Southern Illinois University Carbondale's Saluki AdLab finished third earlier this month in the National Student Advertising District 6 competition.
The finish in the nation's premier college advertising competition sponsored by the American Advertising Federation (AAF) marks the second straight year SIU placed among the top three teams and third straight year among the top four finishers in district competition.
Presenting team members by year in school, major and hometown were:
Josephine Arnett, senior, advertising, Glen Carbon, Illinois.
Laura Carver, senior, art and design, Owensboro, Kentucky.
Ryan McCarthy, senior, advertising, Mokena, Illinois.
Hannah Smith, senior, advertising, Spring Valley, Illinois.
Considered a "mega district" with teams representing Illinois, Michigan and Indiana, competitors include Michigan State University, University of Illinois at Urbana-Champaign, Notre Dame and Ball State University. Grand Valley State University won the event and advances to semifinal virtual competition next month. Purdue University Northwest was second. The finals are set in June in Palm Springs, California.
'Building a legacy'
With three consecutive top four finishes, Bridget Lescelius, an instructor in the School of Journalism and faculty adviser, likes the program's development. Last year's team was second, just six-tenths of a point behind Grand Valley State University.
"This competition provides real world experience developing an advertising campaign for a major brand," Lescelius said. "Going through this experience really requires a passion for advertising and strong work ethic. Potential employers know when they see this on a resume that this is a person who understands the hard work, talent, and commitment necessary to succeed in the advertising industry."
Jan Thompson, School of Journalism director, noted the club's success while competing in a tough district.
"This is a fantastic example of how talented our advertising students are and their dedication and heart to continue to adapt during this pandemic," she said. "It also shows that the AdLab is creating a dynasty to build on."
Pivot and find solutions
Due the pandemic, the team finished development of its presentation virtually and competed via the Zoom platform, said Lescelius, who has more than 25 years of experience in the advertising industry. This's year client for each of the teams was Adobe, the competition's national corporate sponsor.
Work this year started last fall shortly after the start of the semester. That included conducting research, developing strategies, producing creative assets, and providing a system to measure the campaign's effectiveness.
Teams are evaluated on their campaign plan book and their presentation. Plan books detail an entire advertising campaign and are what presentations are built around. The books include what the client wants, the research conducted, campaign strategy, target audiences, various ads, a media plan and evaluation tactics.
Due to the virtual competition, teams submitted plan books by April 1 and then a video of their 20-minute presentation prior to the competition. Judges viewed the presentations and then connected with each team for a virtual Q&A session via Zoom.
"Competing online represented an opportunity to pivot and find solutions," Lescelius said. "I've spent over 25 years in the ad industry, and I tell the students success is based on your ability to pivot … over and over again."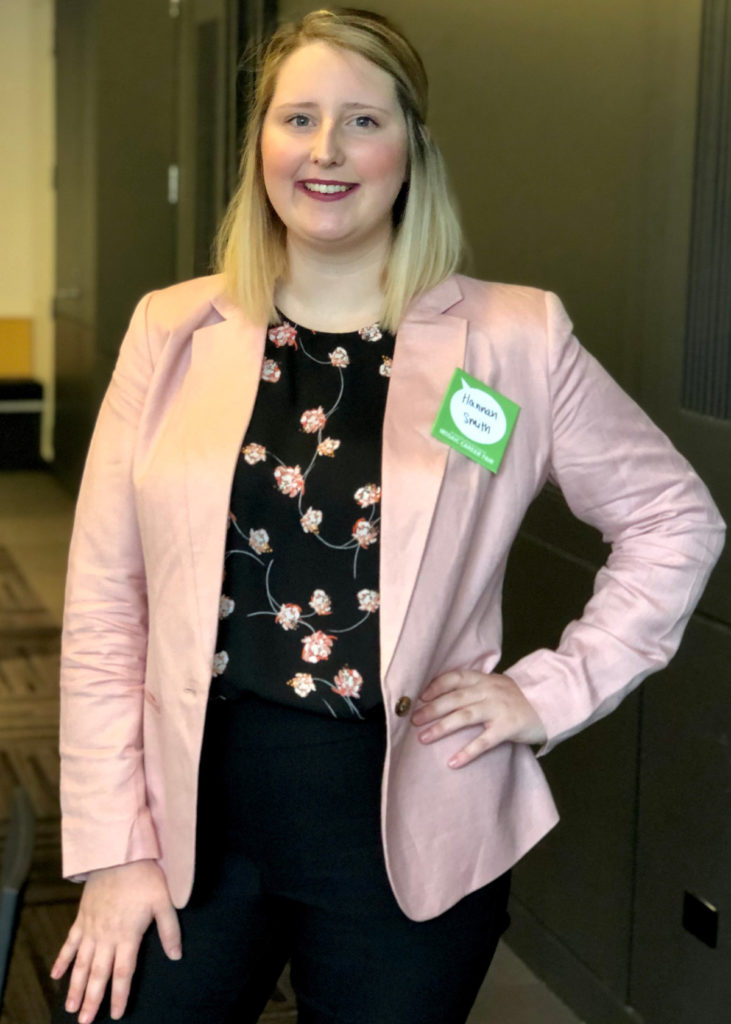 Smith earns national professional honor
Smith, from Spring Valley, Illinois, earned induction into Alpha Delta Sigma, an AAF-sponsored national honor society that recognizes and encourages scholastic achievement in advertising studies. Alpha Delta Sigma is the only national, professional advertising honorary society in American higher education, according to Lescelius.
Smith is president of Saluki AdLab, a student-run, full-service advertising agency housed within Mass Communications and Media Arts. The AdLab provides students with professional experience and exposure by applying the skills and theory from the classroom to benefit local, regional, and national organizations and businesses as well as strengthen university-community relations.
The university's AAF chapter was established in 1973. It is comprised of about 25 students, several of whom have majors outside of advertising or journalism-related fields.
"AdLab/AAF is one of the most exciting additions to our College," said Deborah Tudor, dean of the College of Mass Communication and Media Arts. "The students consistently perform well in competitions, and the AdLab Agency very successfully work with clients in the region, I am very proud to work with them. "
Thompson is excited about Smith's induction into the professional national honor society.
"This will give Hannah access to a network of professionals in the field and place her shoulder to shoulder with them," she said.