SIU successfully hosted the Student Steel Bridge Competition national finals, which brought hundreds of engineering students to campus May 31-June 1. The event was free and open to the public.
The American Institute of Steel Construction sponsored the event, which brought together prize-winning teams from 18 regional competitions. The event challenges student teams to develop a scale-model steel bridge that meets certain specifications and aesthetics.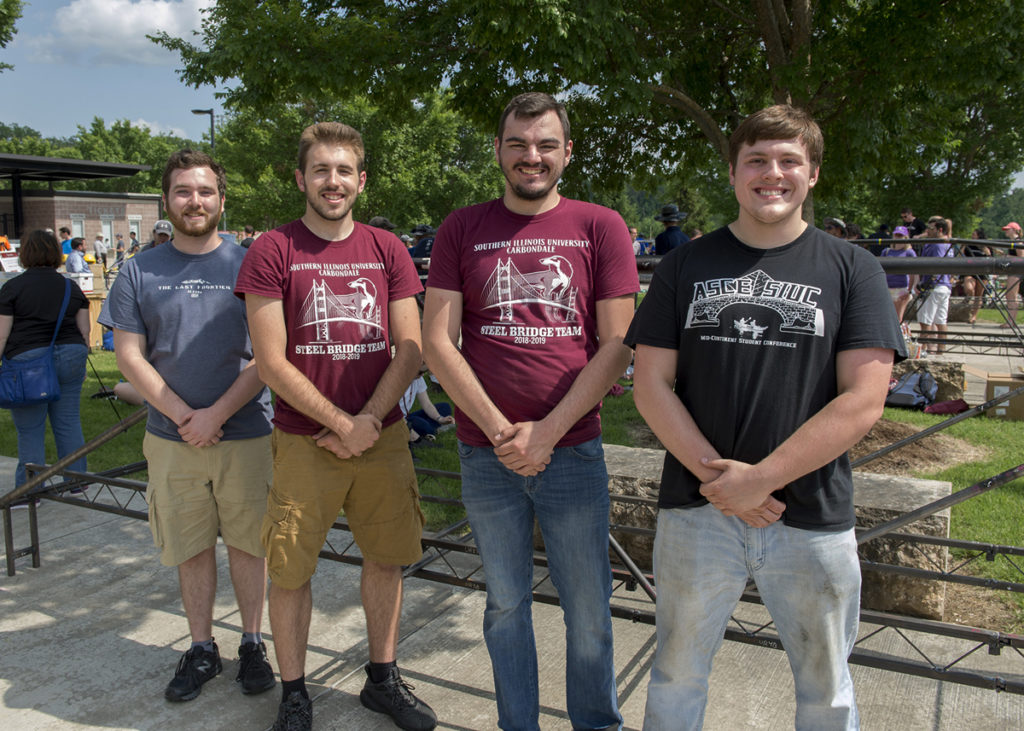 Top teams in the nation compete
The 41 teams that participated had to determine how to fabricate their bridges and then plan for an efficient assembly under timed construction at the competition. Bridges must span about 20 feet, carry 2,500 pounds, and must meet all other specifications of the competition rules. Bridge aesthetics are also judged and considered in the final results of the competition.
The event is aimed at giving students the opportunity to use their classroom knowledge in a practical, hands-on steel-design project. The project tests and improves students' interpersonal and professional skills, encourages innovation and fosters relationships between students and industry professionals.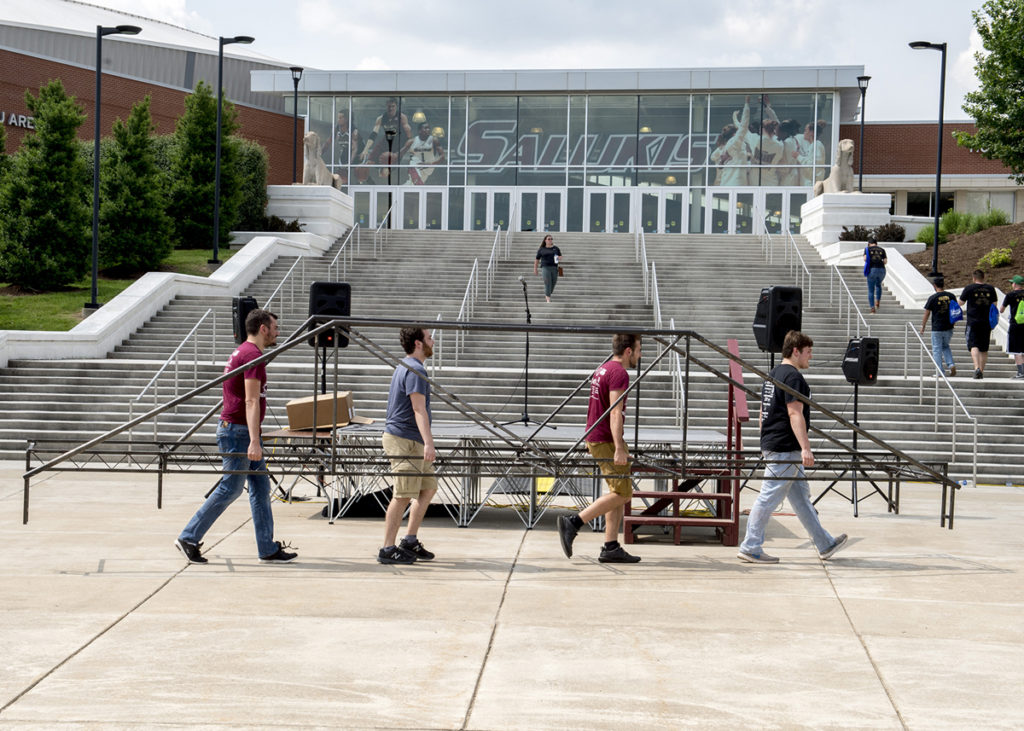 Tough competition for SIU this year
In the overall competition, the team from Lafayette College successfully defended its national title. The University of Florida and Youngstown State University took second and third, respectively. The SIU team finished 30th overall this year, fielding a bridge dubbed "Beatruss."
The Student Steel Bridge Competition was first held in 1987 as a competition of three schools in Michigan. That number grew to 13 schools by 1992, when the first national competition was held.