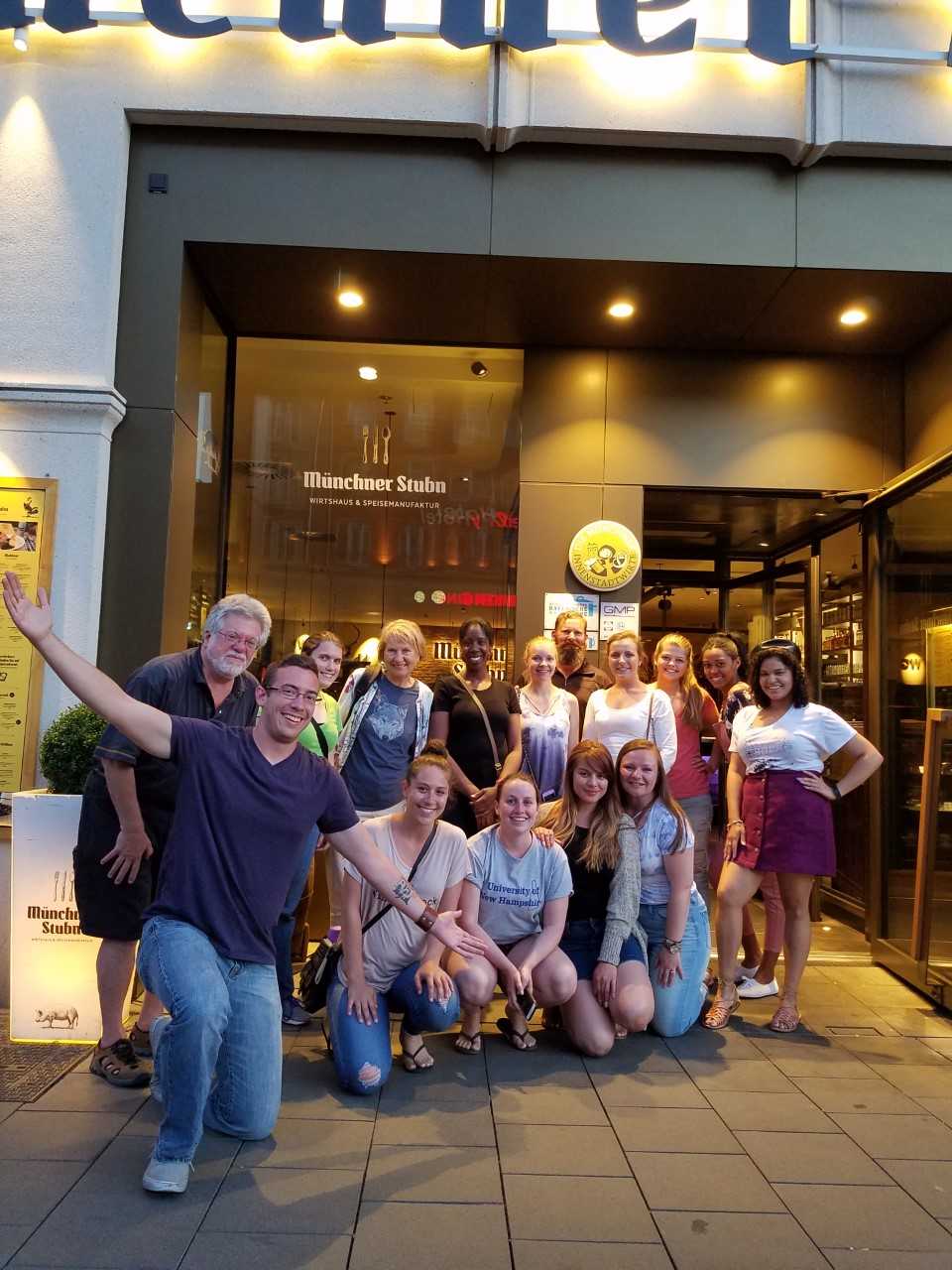 There's no better way to truly learn about something than to experience it "hands on," Haley Elson is convinced.
That's why the senior Southern Illinois University Carbondale social work major from Paxton, Illinois, decided to put aside her hesitancies and participate in an SIU study abroad trip to Germany in January. She found the global seminar to be life-changing – a "once-in-a-lifetime opportunity."
The international human rights and social work study abroad course takes participants to the Munich region during an SIU break. During the nine-day excursion, participants get an up-close-and-personal look at a wide variety of social issues and problems in the context of international locations. Another opportunity to be a part of this experience is happening soon.
Sign up now for the January 2019 trip
SIU's School of Social Work has offered the trip for 20 years and students from all over the country have participated.
"Participants attend lectures and field visits to increase understanding of why human rights are more important than ever in today's world," Reichert, a native of Germany, said. "These visits provide context for the development of human rights throughout the world. While the course looks primarily at German approaches to social issues, the goal is to help students learn from how countries outside the U.S. address similar social problems within a human rights context."
Find additional information and registration online. The deadline to apply is Nov. 15, although Reichert said it may still be possible to register later.
Experiencing Dachau Concentration Camp
A visit to the Dachau Concentration Camp Memorial Site is forever etched in the mind of Elson and her fellow Salukis, Dennis Gade and Kristen Dunlap-Berg.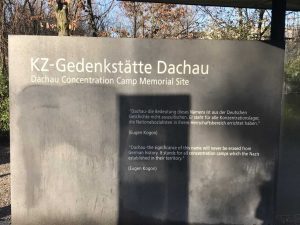 "Growing up, you read and learn about concentration camps and the Holocaust, and you know that it was an awful event in history. However, it's a completely different feeling actually being there in person where all of these horrific events took place. Visiting Dachau put into perspective why and how important human rights and social justice are," Elson said. "We have to learn and acknowledge history so that we do not repeat it."
Gade, a social work graduate student and Antioch native who also took the trip in January, agreed.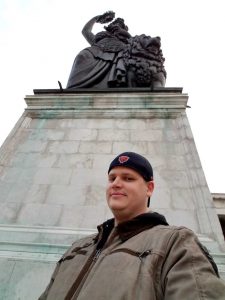 "This seminar really changed my perspective on human rights, especially touring Dachau and experiencing first-hand the pain and suffering of those imprisoned there," he said. "It was a very emotional and humbling experience to see mass graves, torture chambers and the crematoriums."
Numerous other sites visited
Study abroad participants also visited a variety of other sites including a refugee home, a women's therapy center, a homeless shelter, an HIV/AIDS center and Nuremburg, where the World War II Nazi war crimes trials took place. They went to social service agencies in Munich and Starnberg as well as St. Gallen, Switzerland, too.
"I am studying to be a social worker and this experience gave me the opportunity to see the ins and outs of different social service agencies," Dunlap-Berg, a social work graduate student originally from Nashville, said. "It also helped me build cultural competency, which is extremely important in the field of social work."
An international perspective on social issues
The students say they learned a lot during their trip and the knowledge and experience has many life and career applications for them in America.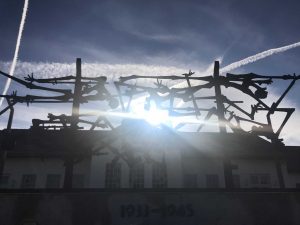 "I noticed the way Germany approaches its social issues often differs from how we approach ours here in the United States," Elson said. "Germany takes a preemptive approach to their social issues. They have these social services in hopes that the people utilizing them will one day be able to contribute back to society."
She said this approach contrasted with what she sees at home.
"Here in the United States, our social service and welfare systems are lacking," she said. "We have this idea that everyone is able to achieve the 'American dream' through hard work and perseverance. We do have social welfare systems in place, but most of them are not adequate."
Different cultural approaches to history
Dunlap-Berg said the trip she took this summer wasn't just about visiting social work and historical sites, but about actually studying the history of the Declaration of Human Rights and the context it has in today's society, learning German history and how Adolph Hitler became chancellor, and discovering how Germany has been held accountable for its mistakes.
Dunlap-Berg noted that many former concentration camp sites are memorials, whereas in the United States, places where abuses of human rights occurred are more likely to be a museum than a memorial. She said Elisabeth Reichert, the SIU social work professor who leads the trip, taught that Whitney Plantation, a former plantation in Louisiana, is the only memorial site for slaves, whereas other slave-worked locales are museums honoring the former owners.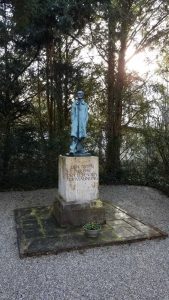 "Especially in today's political and social climate, our country could benefit from not only being held accountable, but being educated about the country's past atrocities," she said.
Gade said that he's long been interested in the history and culture of Germany, but he was especially "interested to see how Germany performs social work and social services in order to get a more broad perspective into changes we could make here in the United States."
He said this interest stemmed from personal experience.
"Having worked first-hand as a substance abuse counselor for the past seven years, I have experienced the difficulties of serving clients and will use the experiences and knowledge I gained through this experience to provide the most effective services possible," Gade said. "I believe this seminar does a great job providing students with an alternative perspective into providing services to those in need."
Dunlap-Berg said the global seminar actually helped draw her to SIU's social work master's program because she cares "deeply about human rights." The experience strengthened her resolve to make a difference, too.
"It reiterated the importance of using my privilege to speak up and pass the mic when others are oppressed," she said. She wants to work in policy and with children and families in the future.
After graduating in May, Elson plans to go on to complete her master's degree in social work and specialize in addiction/substance abuse or mental health. The study abroad trip has ignited a desire within her to work outside of the country someday.