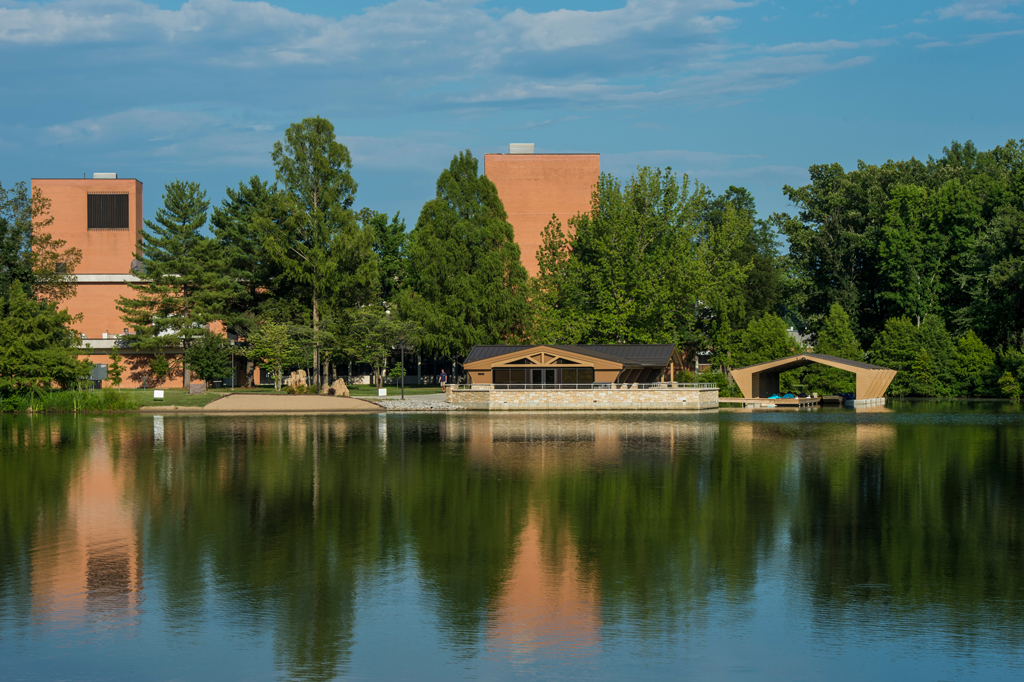 Two successful online health care master's degree programs at Southern Illinois University Carbondale will also move to the campus classroom next spring.
Registration and enrollment is available for spring 2019 classes for the Master of Health Administration (MHA) and Master of Health Informatics (MHI) programs.
Having the online programs offered on campus gives "accessibility to a degree in a high-demand field to students who feel they would prefer a more face-to-face educational experience," Sandy Collins, professor and Health Care Management programs director, said.
The university's health care management undergraduate program is of one of only 46 certified by the Association of University Programs in Health Administration.
Rapid growth in online programs prompted on-campus offerings
The MHA and MHI online programs started in 2016 and have grown to more than 100 students in two years.
The on-campus curriculum will be the same as the online offerings, Scott Collins, School of Allied Health director, said. Several students who preferred the traditional classroom setting have asked when the programs would be available on campus.
The School of Allied Health is in the process of hiring additional faculty, he said.
Opportunity is there to earn both degrees
Either degree requires 45 credit hours and takes two years to complete. Students will also have the opportunity to earn both degrees by taking a total of 66 hours.
"We have a large percentage of students in our graduate programs who are choosing the dual MHA-MHI," Sandy Collins said.
On-campus students will follow the same eight-week course sequencing and class rotation as the online programs. The sequencing for on-campus students was also set up where students can start the program in any semester, Scott Collins said.
The online and on-campus programs will be separate. A student's classes will be either entirely online or all on-campus.
Programs for students who have diverse backgrounds
The programs feature students from diverse backgrounds and they are not limited to students who earned undergraduate degrees in health care management-related fields, Scott Collins said.
The Health Administration program is for students interested in hospital management, long-term care facilities, physician's practices, government health agencies, physicians and other patient care providers.
The program is more of an advanced administrative prep program very specific to health care, and typically is the degree level needed for people to move beyond entry-level health care administration.
The Health Informatics program focuses on graduates being able to gather and use a plethora of information for health care management decisions, from business practices to patient care outcomes.
Hospital managers, health information technicians, coding specialists, physicians, nurses and anyone seeking a graduate degree within health informatics or health information management are encouraged to enroll.
Health care professions a 'growing industry'
Health care is a "high-demand growing industry that has a lot of employment opportunities," Scott Collins said.
He notes the U.S. Department of Labor's Bureau of Labor Statistics in its latest Occupational Outlook Handbook projects a 20 percent increase in medical and health service managers through 2026.
In June, Money and Career Cheat Sheet ranked health services managers as the highest paying health care profession for those who are not physicians, surgeons or other medical specialists, with a median annual salary of more than $98,000.
"The workforce projections made us really want to focus on removing as many obstacles to graduate education specific to health care administration as possible, because the need is there," Sandy Collins said. "We even reduced the cost to students by not requiring a GMAT/GRE to apply."
Programs remain on cutting edge of industry standards
The Health Care Management program's Community Advisory Board is an external group of experts, including health care administrators and field executives, who participate in developing and revising the curriculum to ensure that it meets industry needs, Sandy Collins said.
"Focusing on the perspectives of health care executives similar to those who will potentially hire our graduates is beneficial to the students," she said. "We have a great team of advisors, faculty, staff, and administrators here and the MHA and MHI are shining examples of that."
For more information on the MHA and MHI programs, contact the Health Care Management program at 618/453-7211 or academic adviser Robert Broomfield at 618/453-7287 or broomr@siu.edu.
Media Contact: Pete Rosenbery, assistant director for communications and marketing, 618/453-1439.