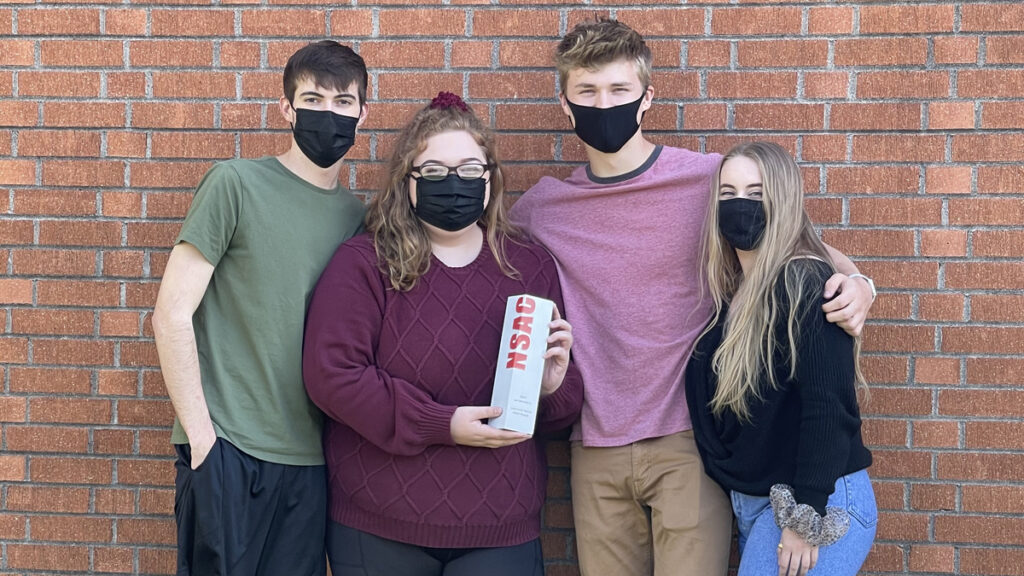 Southern Illinois University Carbondale's Saluki AdLab is quietly building a legacy.
With four top four finishes in the National Student Advertising District 6 competition the previous four years, the team burst through by winning the virtual event earlier this month. The win propels the team to the national semifinals May 6 against teams from 16 other universities. And it likely marks the first time SIU has won a district title since the early 1980s, said Bridget Lescelius, a lecturer in the School of Journalism and faculty adviser.
The district was comprised of schools from Illinois, Indiana and Michigan, including the University of Michigan, Michigan State, Indiana and DePaul.
Planned strategy for Tinder
The virtual competition included creating an integrated advertising and marketing campaign for Tinder, including a video production, events and digital advertising. The team also developed a 21-page campaign book and a virtual presentation and Q&A with judges, Lescelius said.
She credits the students for their initiative for working a second competition during a pandemic and also while Lescelius was ill.
"They had to be very self-directed and motivated," she said. "Once I got back on my feet, we hit the ground running and didn't look back. This team's response was to dig deep and push their limits."
The Saluki AdLab presentation team, by hometown and major, was comprised of:
ILLINOIS
Elizabethtown: Samantha Oxford, advertising.
Herrin: Mikaylan Roach, advertising.
Taylorville: Jacob Boehme, cinema and photography.
West Frankfort: Gannon McCarty, advertising.
The support team, by hometown and major, was comprised of:
ILLINOIS
Belleville: Chloe Schobert, art and design.
Lawrenceville: Nicole Gray, marketing.
Marion: Bethany Heyde, journalism and advertising.
Naperville: Ryan Edwards, advertising.
Naperville: Jacob Jurinek, radio, television, and digital media.
Naperville: Emma Selitzky, advertising.
Streator: Magdalena Granados, public relations.
MISSOURI
Fenton: Matthew Sebalija, marketing.
Gaining professional experience
Saluki AdLab provides students with professional experience and exposure by applying the skills and theory from the classroom to benefit local, regional, and national organizations and businesses, as well as strengthen university-community relations. Several of the students have majors outside of advertising or journalism-related fields. Students began working last year with the Carbondale Elementary School District to create a new brand and to help promote its new strategic vision called "Navigate 95." Last fall, the student-run, full-service advertising agency worked with a Chicago-based non-profit health center to promote completing the 2020 Census to Hispanic markets with a bilingual radio, television and social media campaign.
"It helps students because it mirrors what it takes in the industry to succeed," Lescelius said. "They work on a real issue for a real client and are judged by industry professionals. By positioning them on a national stage, they are marked by recruiters for jobs and internships. In fact, I've already received requests for their resumes."