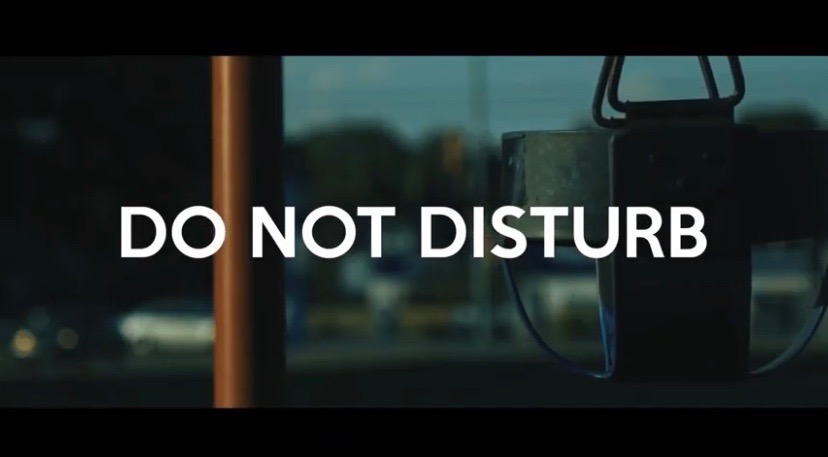 A film by two SIU Carbondale cinema and photography students that began as a class project offering a stark glimpse into the tragedy of texting and driving will earn national recognition this summer.
"Do Not Disturb" a film by Mackenzie Rosario and JT Boehme is one of 25 independent short films being featured in the 2020 PBS Online Film Festival. The selection marks the third consecutive entry for SIU and WSIU Public Broadcasting in the festival's nine-year history. 
Initially a classroom assignment
The film grew out of an assignment in Associate Professor Hong Zhou's fall 2019 semester cinema production class, where the criteria was to tell a story with no dialogue and only ambient sound, Rosario said. The film, which is 4 minutes and 15 seconds, took three days to shoot over a two-week period.
The film is available for viewing on Rosario's student portfolio website under the heading "Do Not Disturb."
"This is amazing news and really highlights the caliber of the students in the cinema program here at SIU," said H.D. Motyl, department chair. "(Zhou's) guidance and mentoring of the students and his nurturing of their talent allow the students to explore, flourish and thrive."
'Balanced workload'
Boehme and Rosario each held principle duties in making the film with Rosario serving as director and Boehme the cinematographer. Both said the workload was a 50-50 balance as the pair worked through ideas, storyboarding, script writing, casting, filming and post-production. In the film, Rosario is driving the car while Ocean Beard, a freshman in cinema and photography, is the primary actress.
"It was the first school project I've worked on where I believe that we both put as much heart into it as we could," Boehme said. "Not to mention, while shooting the film we both acted in the roles that we had the most interest in – Mackenzie acting as director and me acting as cinematographer."
Voting will take place in July
The 2020 PBS Online Film Festival voting is July 13-24. Viewers will be able to watch all 25 finalists' films at https://www.pbs.org/filmfestival once the website is updated. Awards are for the "Most Popular Film" based on audience votes and "Juried Prize" based on the choice of a panel of judges.
"Do Not Disturb" was one of six short entries of local filmmakers WSIU submitted for consideration to the online festival. Those entries competed with a field of submissions from throughout the United States, said Beth Spezia, WSIU educational outreach coordinator.
The 25 nominees from around the U.S. were chosen based on four key attributes of storytelling, creativity and originality, quality of performance, and technical execution in camera work, sound, lighting and editing.
"Each year WSIU challenges ourselves to showcase innovative storytelling through our work with The PBS Online Film Festival," said Jak Tichenor, interim executive director of SIU Broadcasting Service. "WSIU is pleased to provide this unique opportunity to student filmmakers. Through this festival, with millions of audience members, they can make as much of an impact on digital screens as they can on big screens in theaters."
In 2018, "Super Predator: Preludes of the Black Fish" by student Kelechi Agwuncha was the nominee. Last year, "Balloon Girl," a film by Big Bad Boo, a children's media producer and project partner with WSIU, was one of 25 films featured in that festival.
Film "thoughtfully composed"
The finished film really demonstrates the results of "a close collaboration between two very talented young filmmakers," Zhou said, noting that both students are in his cinema workshop class this semester.
"The feelings of love, warmth and energy carried through in the motion images of the film ultimately transcends the sadness of the story," Zhou said. "Almost every frame of the film is thoughtfully composed and carefully crafted to speak the language of cinema in both of its powerful and gentle ways simultaneously."
Faculty 'genuinely care' about students
Boehme and Rosario each said Zhou gave great feedback by providing them with more direction on how they wanted to approach creating the film. Faculty within the department and the College of Mass Communication and Media Arts set students up with what they need to know about the film industry and for success after college, Boehme and Rosario each said.
"The professors in our department encourage us so much to be creative and think outside of the box. Because of that, when we are given a specific task to execute, it is very easy to take that and create a piece of art." Rosario said.
The professional gear they were able "to help tell these stories" was pivotal, as was Motyl's insistence that they submit the film for review, Boehme said.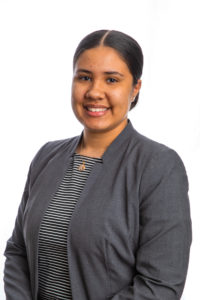 Rosario is the daughter of Tina and Ruben Rosario of Clarksville, Tenn. A junior, Rosario plans to graduate in spring 2021 and hopes to find a job in film production while doing freelance work on the side. Boehme, a sophomore, is the son of Tracie and Kevin Boehme of Taylorville, Illinois and is set to graduate in 2022. He is focusing on freelance photography and editing commissions and hopes to continue freelance work in New York City or Los Angeles while also being allowed to create "as much as possible."
Loves campus environment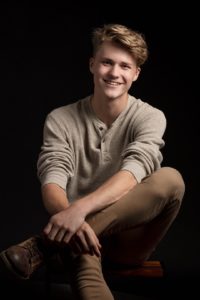 The university's campus environment factored in their decision to attend SIU, said Rosario and Boehme.
"After visiting the campus I was really impressed by everything about the school and the department," Boehme said. "But the thing that really convinced me to apply was how driven the other students were."