Kaitlin McWhorter is really anxious to jump aboard her horse and compete as a Saluki this week.
Yes, that's right – her horse. She's the lone person representing Southern Illinois University Carbondale on the college rodeo circuit and her first competition of the season is at Missouri Valley College in Marshall, Missouri, Thursday through Saturday.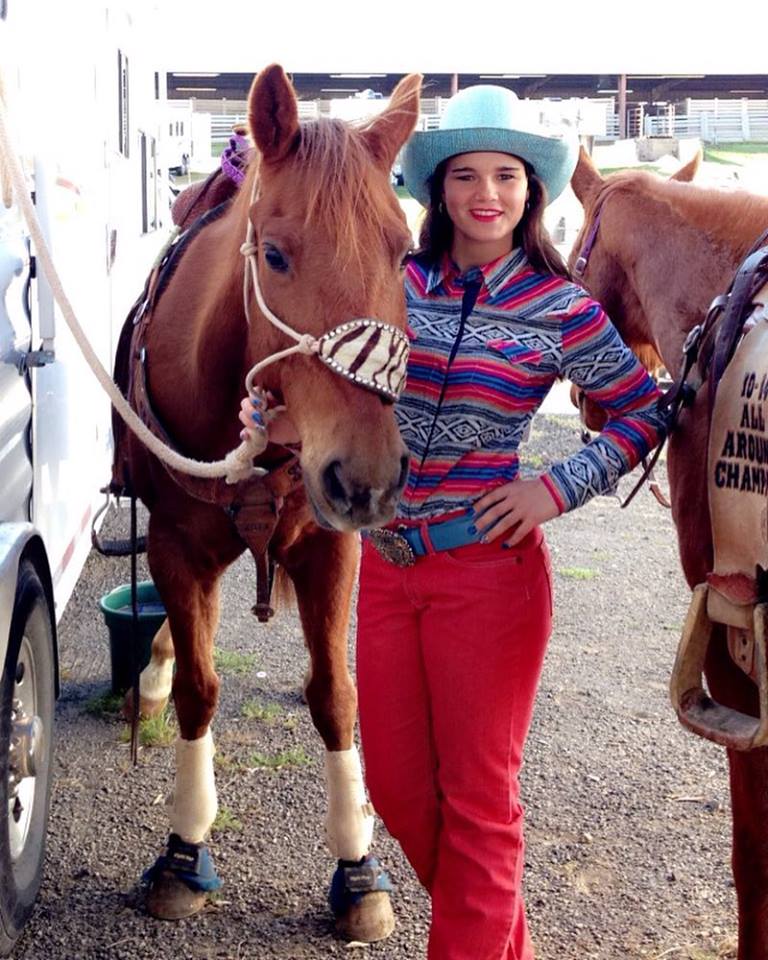 Not her first rodeo
Competing as an independent for SIU for just her second semester, McWhorter is not new to the sport of rodeo. She entered her first event at the ripe old age of six and since then, has won numerous events and titles at the collegiate level and participated in several rodeo associations.
She was the senior girls "Rookie of the Year" at the National Little Britches Rodeo Association finals in Pueblo, Colorado, in 2014 and the Murray State University rodeo "Rookie of the Year" in 2016, to name just a couple of her honors.
Now, she's got her sights set on earning prizes as a Saluki at her upcoming competitions.
Returning 'home'
The daughter of Kim and Garon Adams, McWhorter graduated from Cobden High School in 2016. Like many young people, she was determined to go away to college, enrolling at Murray State in Kentucky. She worked on her major, competed on the Racers rodeo team and on the regular rodeo circuit as well.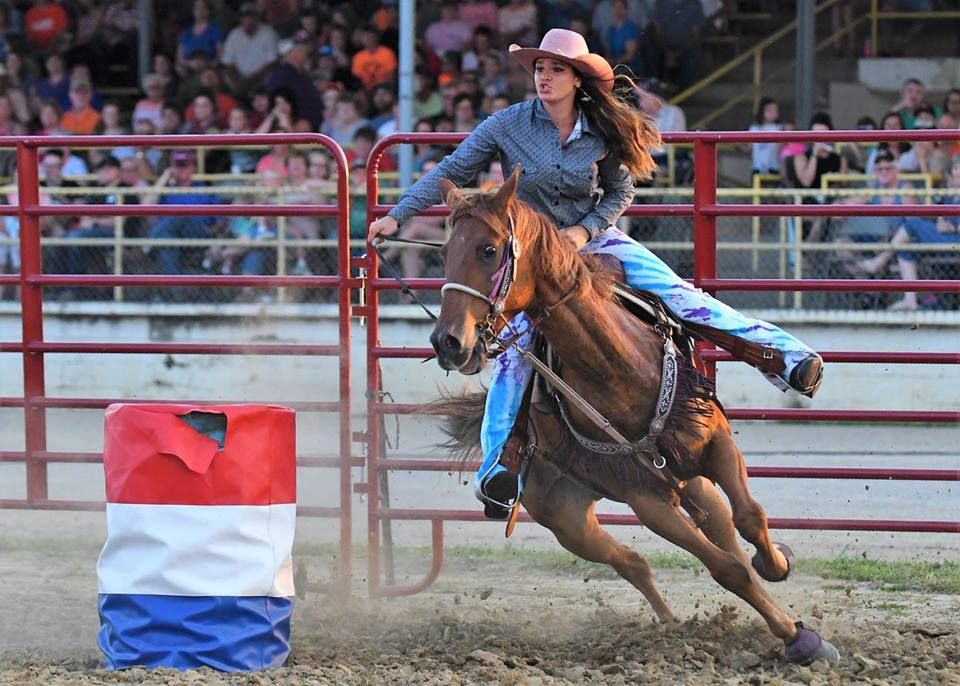 But soon, a number of factors were drawing her back toward Southern Illinois. She visited SIU and decided to transfer for the spring 2019 semester.
"I had always said I wouldn't go to SIU but I didn't know what I was missing. I called my grandma at lunch my very first day crying because I loved it so much," she recalls. "The teachers here are so supportive and they really want me to succeed. I wish I had come sooner. I'm not really a school person, but I'm excited about being here."
Lifelong love of rodeo
McWhorter's mom was a horseback rider, so there were always horses and ponies around the house as she was growing up. She learned to ride quite young and distinctly remembers the day her mother posed a question to her at an Anna grocery store when she was six.
"She asked if I wanted to go to the rodeo in Jackson, Missouri. Of course I did," she laughs.
And a lifelong love of the sport was born.
It's not an easy life, she is quick to say, but it's a life she loves. Even as a child, she was often up and practicing by 6 a.m., working at it for hours at a time.
There's a lot of travel involved and that means loading up four horses, a truck and trailer and heading out for the drive to wherever the next multi-day event is held. She said her parents have been very supportive and helpful, but she's made trips alone as well.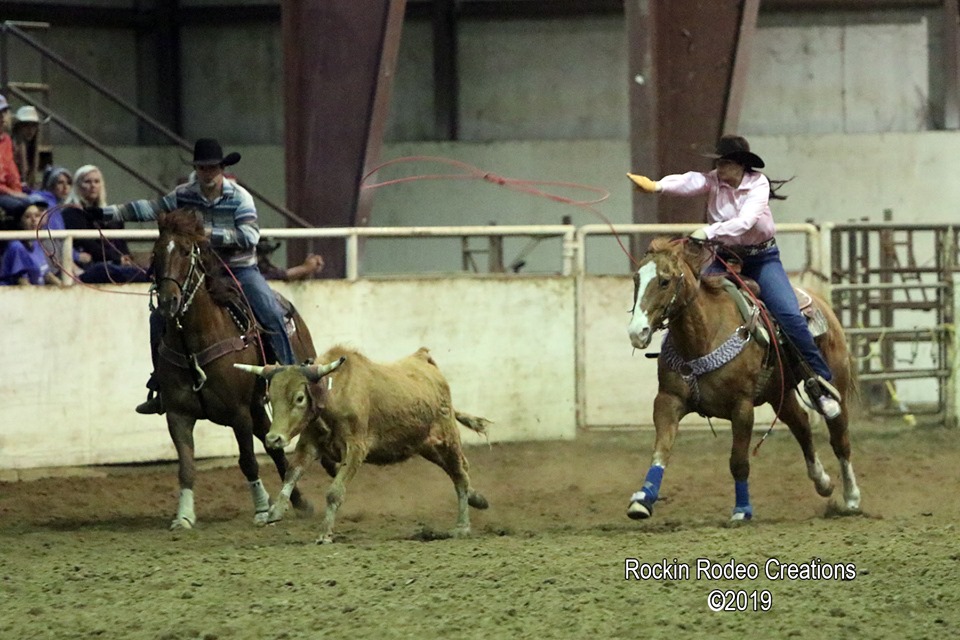 Competed on several circuits
McWhorter competed in the Flickerwood Youth Rodeo Series from 2007 to 2018, winning all-around reserve champion, champion senior girl goat tying and champion breakaway in 2016, her best year. She's also been part of the National Little Britches Rodeo Association, the Central Arkansas Little Britches Rodeo Association and the Alabama Rodeo Association, winning numerous event and all-around champion titles.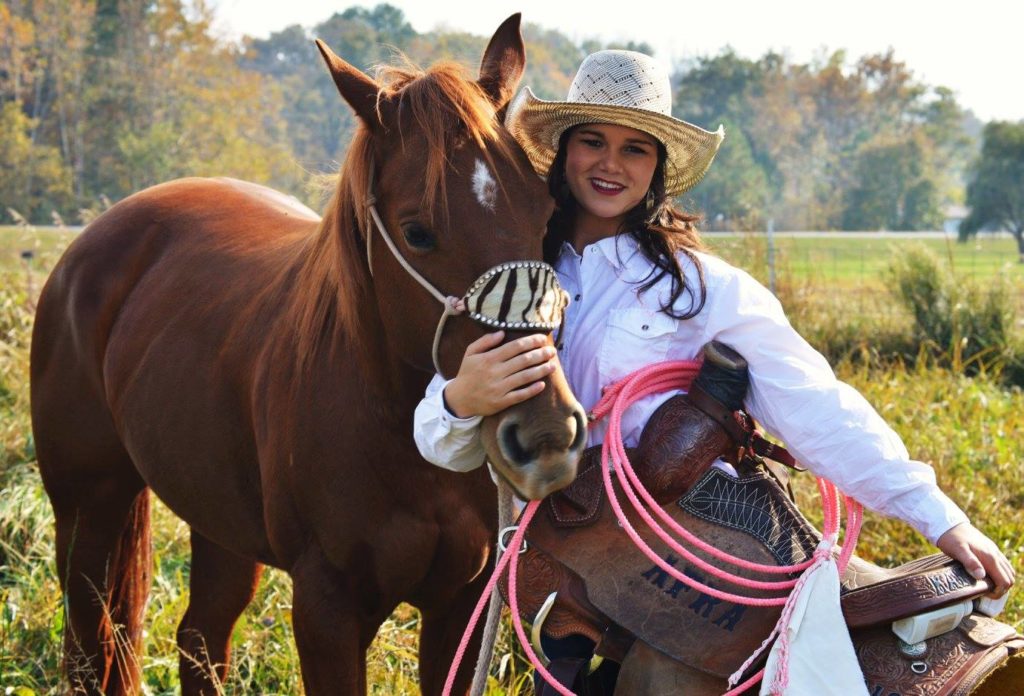 She's also a three-time qualifier in five events for the National Little Britches Rodeo Association finals in Pueblo, Colorado, and earned top five places in multiple events there.
At the collegiate level, she has competed in barrel racing, goat tying, pole bending, breakaway and team roping for the Ozark Rodeo Association, earning a coveted top 10 finish in goat tying, which is typically her best event.
Costly, but rewarding, in several ways
It's not an inexpensive sport, with all the travel involved on top of acquiring and caring for the horses and obtaining the necessary equipment.
"I rode a $600 trail horse when I started because we couldn't afford a $70,000 barrel racing horse, but I'm so proud of my string of horses," McWhorter said.
For breakaway roping, a variation of calf-roping in which a calf is roped but not thrown and tied, she rides 30-year-old D1. She said he's a bit on the ugly side, but she can count on him to consistently deliver the performance she needs to be able to do things like complete the event in 1.9 seconds.
"He's so cool. My runs on him, I'm going to make count. I'd do anything for him," she said.
She also typically does quite well in barrel racing, but loves the adrenaline rush of goat tying.
Rodeos are quite physical as well. And it's not unusual for her to compete in two rodeos a day with six events in each.
In addition to plenty of bumps, bruises and scrapes, McWhorter has dislocated her shoulder seven times, just in the last three years. She now wears a brace for goat-tying, but isn't about to let her injuries keep her out of the arena.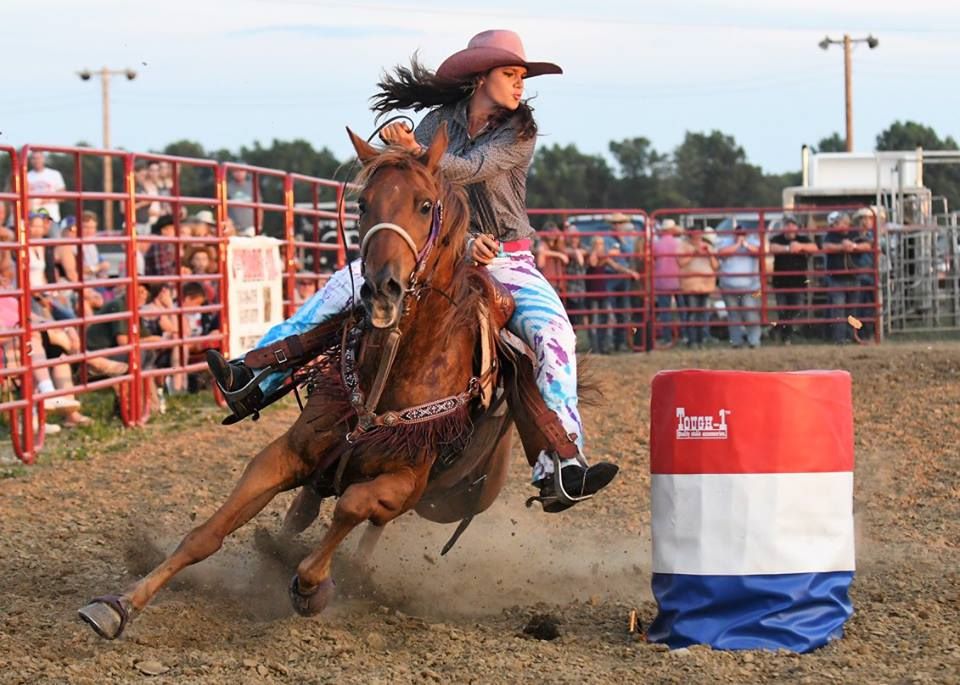 Many benefits
She said despite it all, the benefits of rodeo in her life are many. In addition to the honors, accomplishments and prizes, including belt buckles and saddles, that she's claimed, she stays in shape and enjoys the response of the audience to a good run.
"I'm a people pleaser and I love to get the crowd excited," McWhorter said.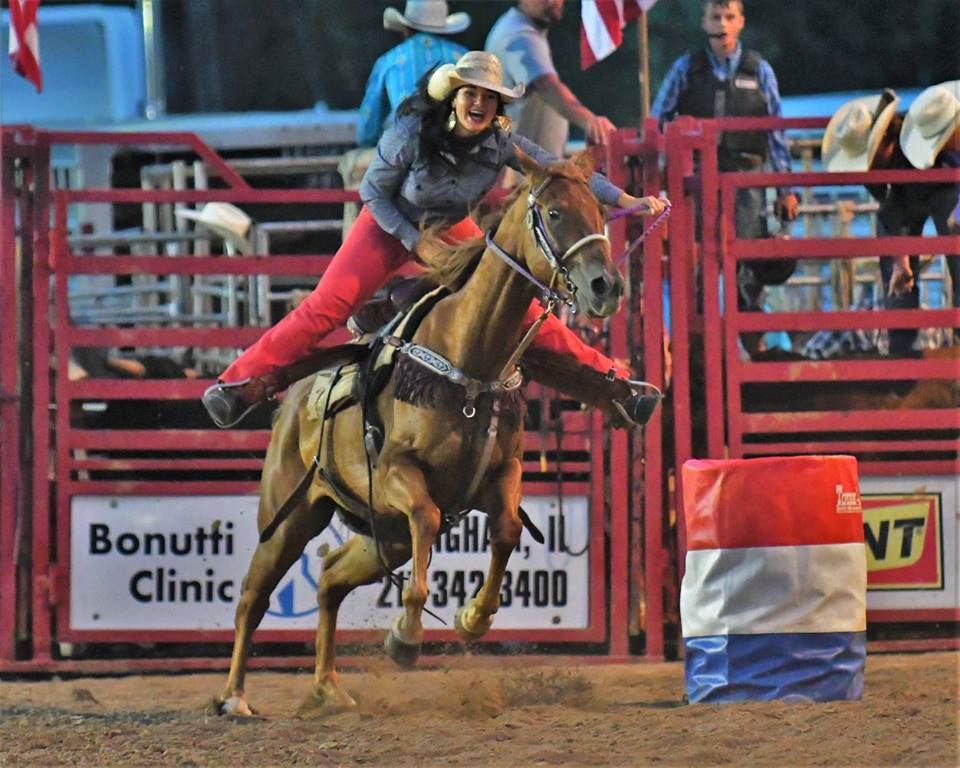 She's also grateful for the many friends she's made all over the country through rodeo.
"Even though we're fierce competitors, we also help each other out," she said, something she has discovered personally on occasions such as the time she had a flat tire on the road while travelling alone.
"No matter where you go in almost any state, all you have to do is call and someone will be there to help you," she said.
Career plans include horses
McWhorter said she was both surprised and thrilled to discover what a large, diverse and comprehensive agriculture program SIU has. She hopes to parlay her agriculture degree into a career involving horses.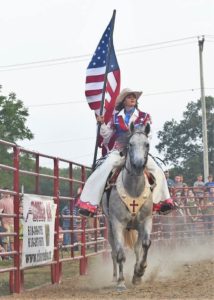 A participant in the Union County Creating Entrepreneurial Opportunities (CEO) class as a high school senior, McWhorter has already created her own business, RodeoKat's Riding Lessons and More. She teaches horseback riding and provides rodeo event instruction to youths.
She hopes to someday have a business brokering horses, probably based in Missouri. She's already got a head start, recently delivering a horse to a seven-year-old girl in Paducah, Kentucky.
"It was her first horse and she was so excited," McWhorter said. "Making people happy is important to me and I'd love to do that for a living. I still remember how happy I was when I got my first horse and if I can make other people feel like that, it'll be great."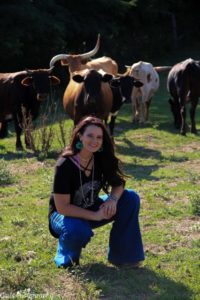 But right now, McWhorter's focus is on this weekend and the rest of the current rodeo season. She can't wait to don the SIU maroon riding attire and show what she can do as a Saluki.
"I'm so prepared this year. This is my home school and I really want to represent the Salukis well," she said.
Her goal is to qualify for the College National Finals Rodeo in Casper, Wyoming, in June. Making the top 10 in breakaway roping, barrel racing, or especially goat tying, would be the icing on the cake.