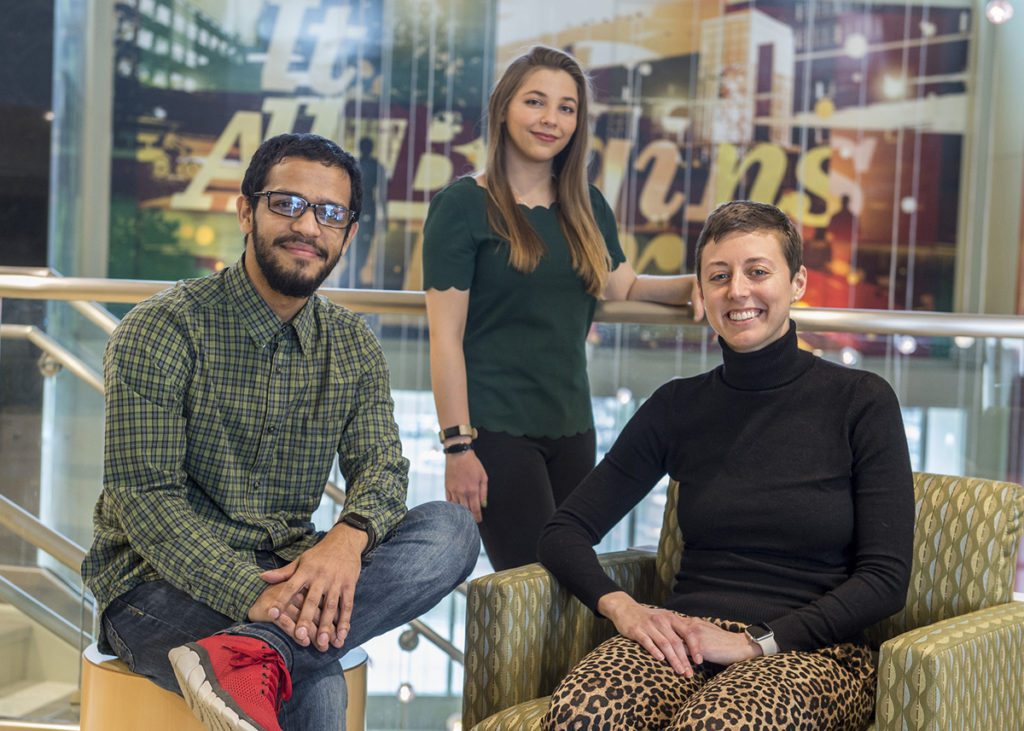 A Southern Illinois University Carbondale doctoral student in chemistry from Marion will represent the university in April after winning a local Three Minute Thesis (3MT) competition for presenting the most compelling thesis among participating students in the Graduate School.
The competition promotes graduate students' academic, presentation, and research communication skills since they need to effectively explain their research in merely three minutes.
Tayler Hill earned the right to advance to regional competition in April when she won the SIU Graduate School's Three-Minute Thesis competition earlier this month. She received a $500 award and an additional $700 to cover travel expenses to compete in the Midwestern Association of Graduate School's regional competition April in Milwaukee, Wisconsin.
Hill was one of 21 participants in this year's event on Feb. 7. Originally developed by the University of Queensland in 2008, 3MT contests are now held worldwide at more than 600 universities in 65 countries.
A 2010 graduate of Marion High School who received a Presidential Scholarship (now Chancellor's Scholarship) to attend SIU Carbondale, Hill earned her bachelor's degree in chemistry in 2014. In 2015, she received a prestigious three-year fellowship from the National Science Foundation.
Students must summarize their research scholarship for an audience using only three minutes of speech and one PowerPoint slide. Presentations are evaluated and scored on factors including:
Comprehension and content.
Engagement and communication.
Kristiana Feeser, of Kingsport, Tennessee, a doctoral student in applied psychology and instructor in kinesiology, finished second and earned $500. Purab Pal, a doctoral student in cellular and systemic molecular physiology, finished third and earned $300. Pal, who is from Howrah, West Bengal, India, is also a research assistant in physiology at the School of Medicine in Carbondale.