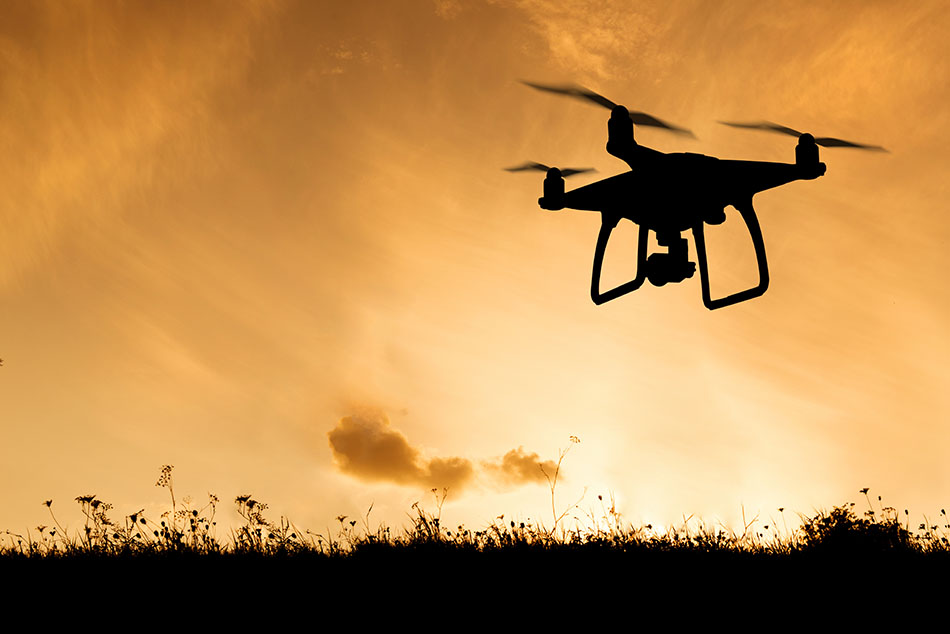 Slots are available for a Southern Illinois University Carbondale course that will allow drone operators to earn Federal Aviation Administration certification to operate unmanned aircraft systems.
The two-day workshop, Jan. 10-11, 2018, is from 9 a.m. to 4 p.m. each day at the Transportation Education Center at Southern Illinois Airport. This is the seventh drone operators workshop that faculty from SIU's nationally recognized aviation programs have conducted since November 2016. There have been 125 people participate in SIU's course.
The university's aviation departments will work with large corporations to certify employees. Registration is $500 per person and covers the certification course, FAA knowledge test, and lunch both days of the workshop. More information and course registration is available through the university's Conference and Scheduling Services. The registration deadline is Jan. 4.
FAA regulations put in place in 2015 require certification for drone operators if they will operate drones under commercial guidelines for businesses and surveying. The course will cover all of the subject areas on the test. Topics include airspace, regulations, weather and aeronautical decision making.
The FAA began issuing drone pilot licenses to commercial operators in August 2016. The FAA forecasts there will be more than 1.3 million licensed drone pilots by 2020. One of 23 FAA-approved drone test centers in Illinois, SIU Carbondale is the only four-year public university that offers the program.